If you're looking for ways to make money from the comfort of your home you have arrived at the right place. 
Whether you're a student, stay-at-home-parent, or just need a little monetary help, or even if you just want to make a quick $1,000, there are lots of ways to make money online and start earning a passive income.
You don't have to have a ton of experience to get started.
In this. article I share everything I know, including how I made over $560k with a blog in one a year.
Take a look at this list to learn how to start making money online: 
1. Start a niche blog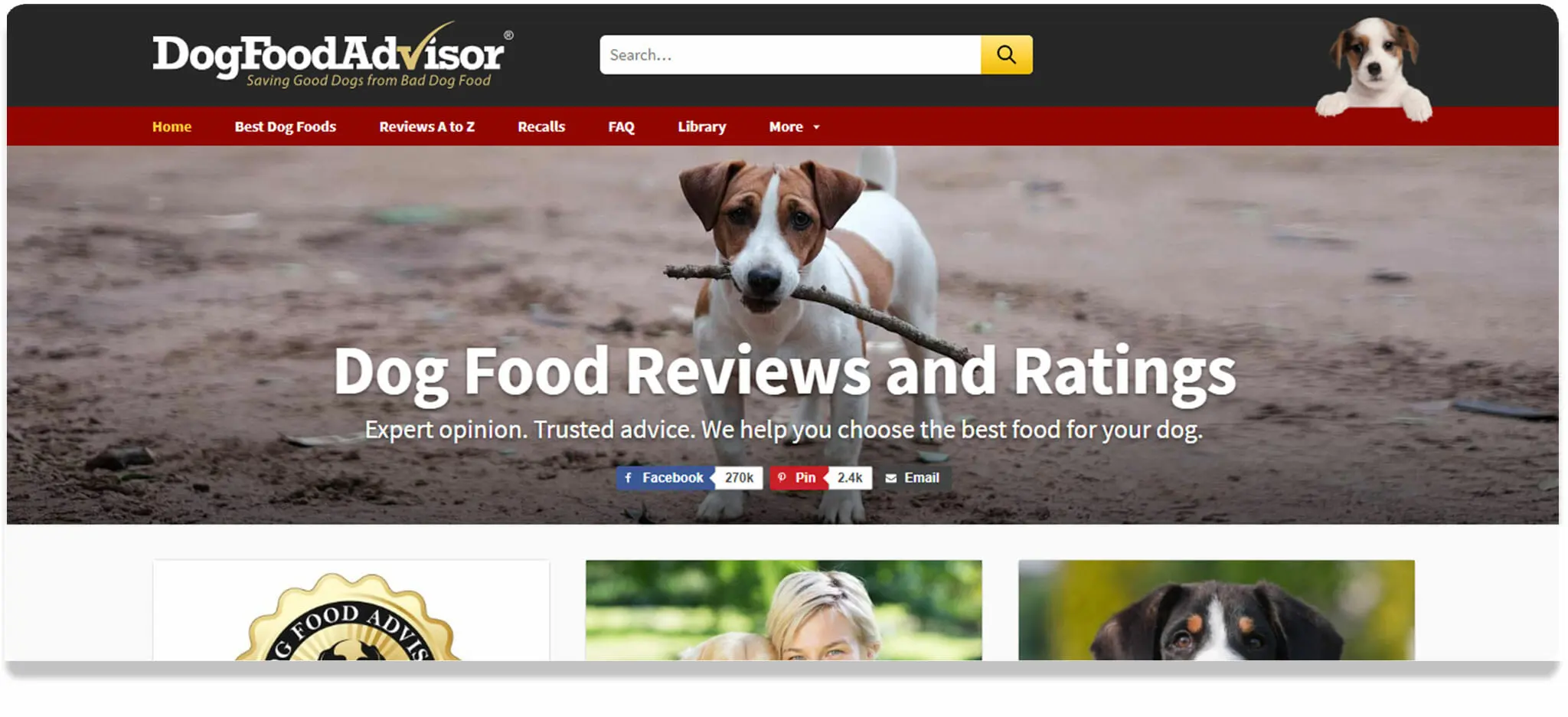 One of the best ways to build wealth online is my starting a niche review website.
I understand first hand how frustrating it can be to start and learn how to build an online business. But on the bright side,  it doesn't take much to start a niche blog and build a large online presence these days.
In fact, there are many real-life examples of successful websites that make thousands of dollars online with blogging.
You can create a blog dedicated to a niche topic you are already knowledgeable in. Your blog posts can include reviews and how-to's that highlight certain products.
Once you have gone through the process of setting up your blog, there are multiple ways to monetize your blog by promoting other people's products or services – also known as affilaite marketing. 
Affilaite marketing is a way to earn a commission from the sale of any product or service that was referred by you.
You can check out my free guide on how to do affilaite marketing and build an online business that generates passive income. 
2. Become a top-tier freelancer on Upwork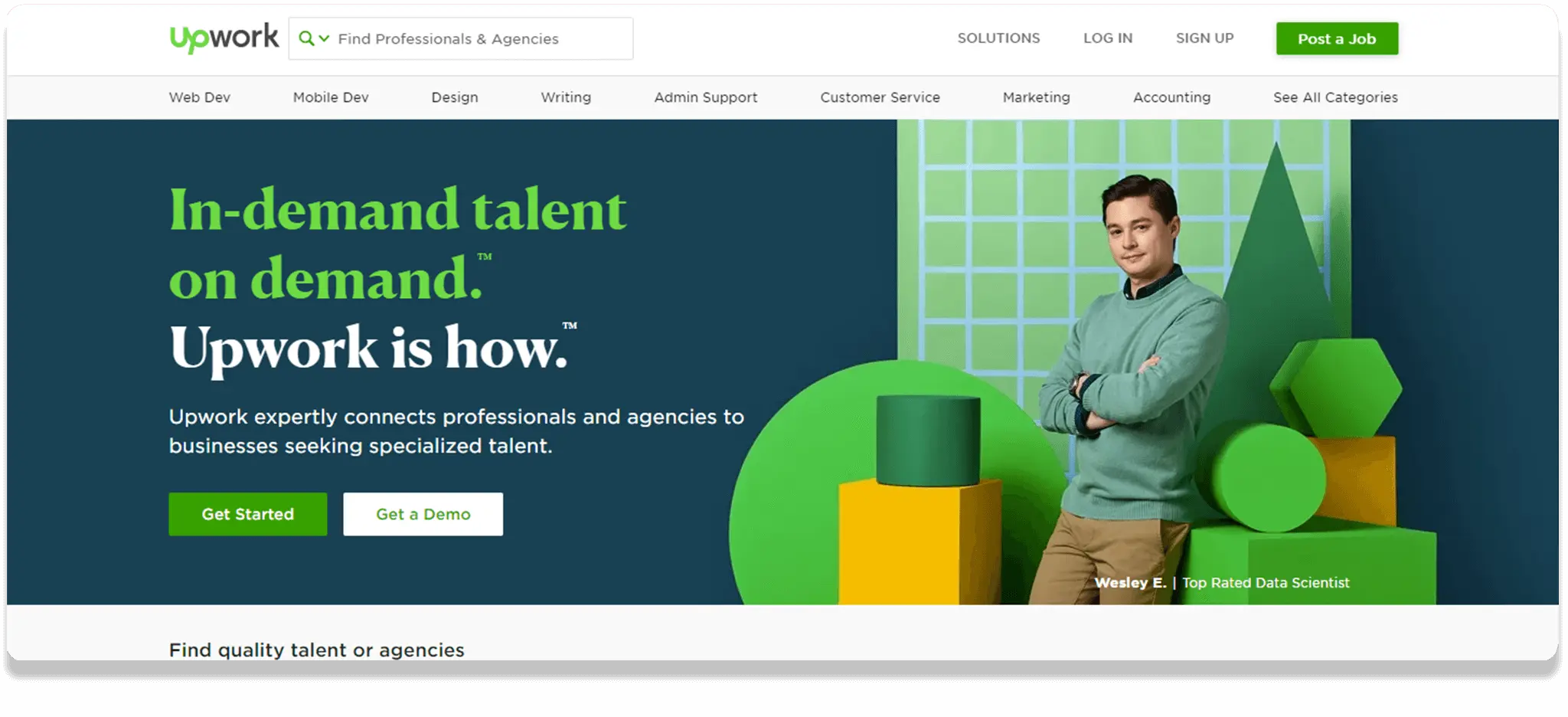 If you're wondering how to make money online, Upwork is a popular site where freelancers can quickly and easily find gigs. Upwork is among the most used sites for freelancers with expertise in graphic design, writing, research, and marketing.
Those are just some of the categories available for freelancers to list services under. Websites like UpWork can help you list your services and make some money.
 RELATED: How to make a living working as a freelancer on Upwork
 How to get started on Upwork: Getting started is simple. Follow these steps:
Complete the free registration form and submit your application.

Once you've been approved you can start working on your profile.

Find some great examples of your work and upload samples.
Use one of your top skills: If you have a specific skill already, you're ahead of the game. Some of the most sought after skills on Upwork include graphic design, logo design, data entry, and content writing. There are also plenty of jobs for people with skills in JavaScript development, SEO and social media marketing.
If you don't have a specific skill set there are still options for you. Job categories such as customer service, virtual assistant and internet research are also popular options that don't require tons of previous experience.
Focus on a niche skill and become an expert in it. This way, you're not competing against as many people and you'll have more opportunities for gigs.
How much money can you make? The first thing you should understand is that it can take some time to build your portfolio and start getting consistent work. In the beginning, you probably won't be making enough to support yourself. However, once you've put some time in, it's a great source to make a lot of money online.
If your portfolio is small, you can continue building it as you complete jobs. Request testimonials from your clients to increase your credibility. If you don't have a great resume yet, don't stress about it. Focus on applying to smaller jobs and work your way up.
3. Review websites and apps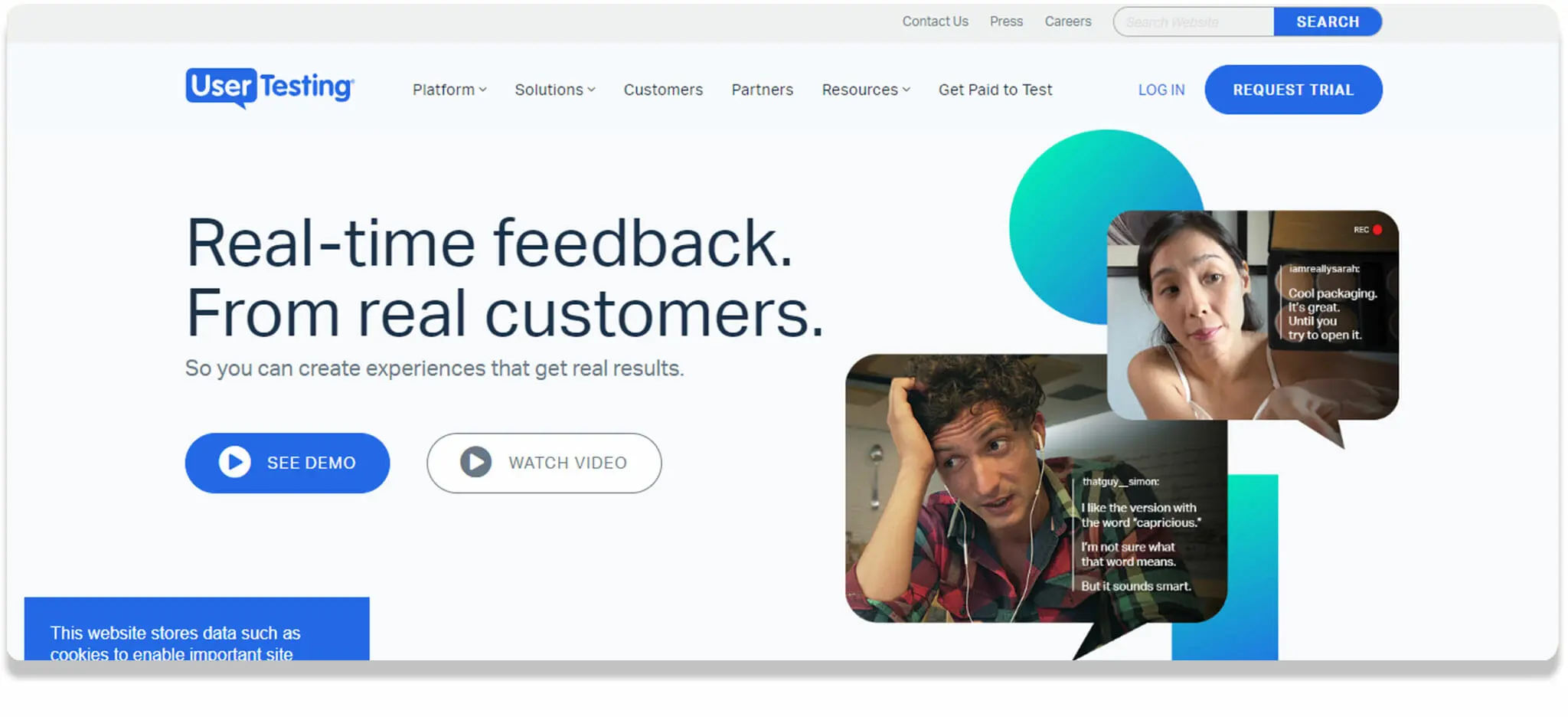 UserTesting.com: Companies will pay a pretty penny to hear what the customer thinks of their website. Because of this, there are companies out there that hire people to review websites. With UserTesting.com, you can earn up to $60 per test. The process is extremely easy:
Visit a website or app

Complete the set of tasks and give your opinion

Receive your payment.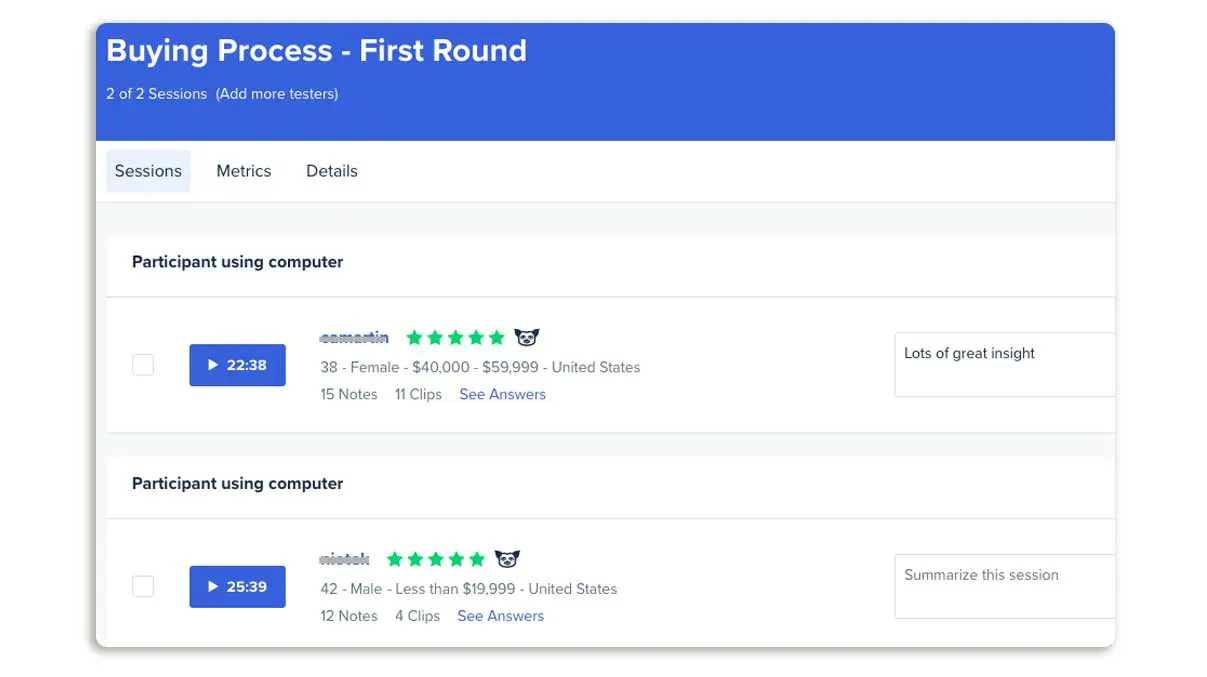 In order to get started, you will need to have a PC or Mac, an internet connection, and a microphone. You also need to have an iPhone, iPad, Android phone or Android tablet so that you can do app reviews.
This option should be considered a side-hustle rather than a full-time job. You'll be able to make some extra cash but probably won't pay all of your bills with this gig.
4. Create a YouTube review channel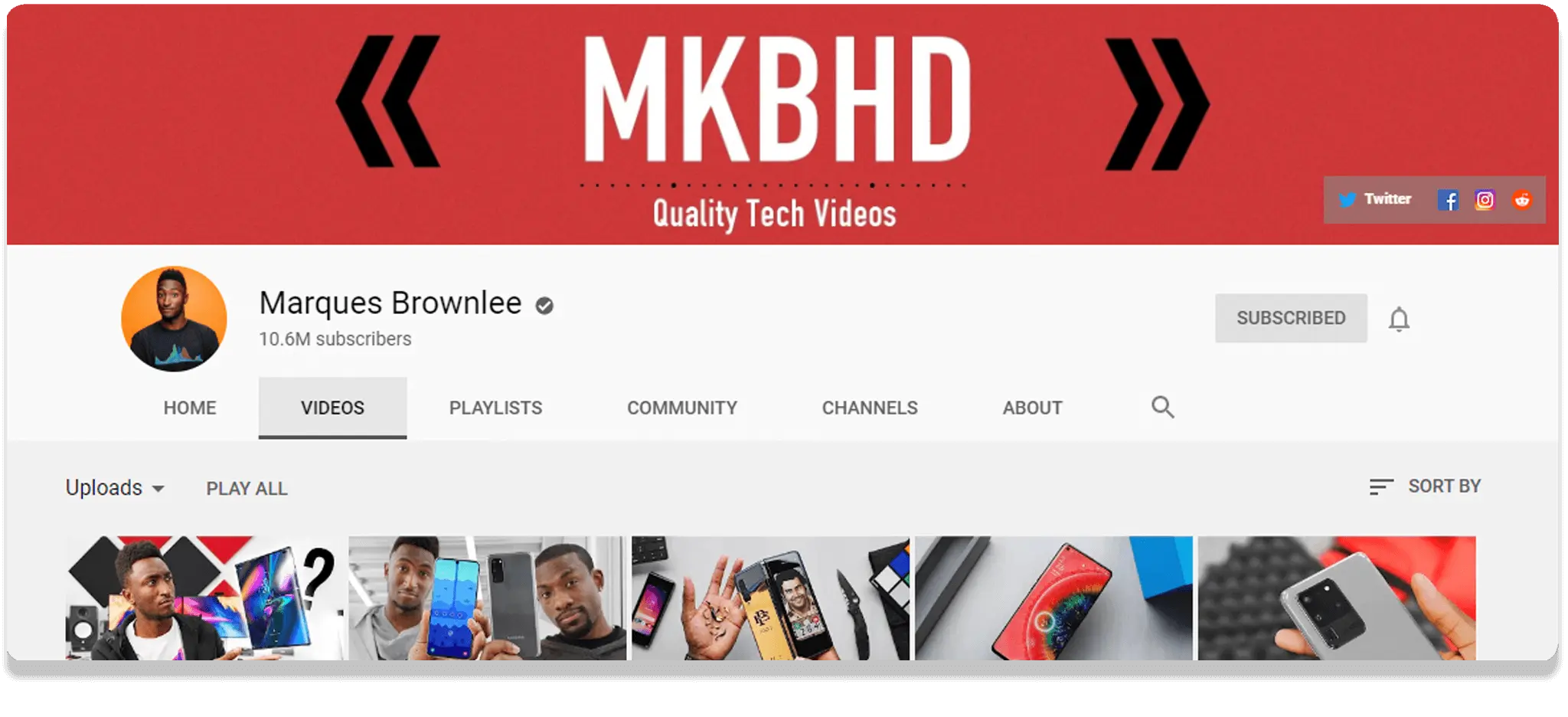 Create a niche channel: an easy way to get some traffic on your youtube channel is by focusing on reviews, guides, and how-to videos. Focus on an overall theme and gear your videos towards this topic. For example, if you love fashion, you can make videos reviewing certain brands or how-to style videos.
Remember to use all of your social media channels to direct traffic to your videos. Once you are comfortable creating content, you can start making money online by incorporating YouTube affiliate marketing and paid advertisements. These are both great ways to start making a passive income.
Affiliate marketing: If you have a Youtube channel or would like to start one, you should look into YouTube affiliate marketing. This a great way to make an extra income off your videos with little effort. With affiliate marketing, you can include links to products you review. If one of your viewers clicks that link and purchases the product, you'll receive a commission from the sale.
To get started with affiliate marketing you can check out affiliate programs. Some easy programs to join are with Amazon, Wal-Mart, and Target but don't limit yourself. If there's a specific company that you've made a lot of reviews for, check if they have an affiliate program.
Google ads commissions: An additional way to make money with your YouTube videos are with Google Ads. Sign up for Google's advertising program and get paid by running ads on your channel. If you have 1000 subscribers and 4000 hours of watch time, you're eligible for the program. Each time a visitor clicks on the ad, you make money. You get paid each time you reach the $100 threshold. Making money online has never been so easy.
5. Become a virtual tutor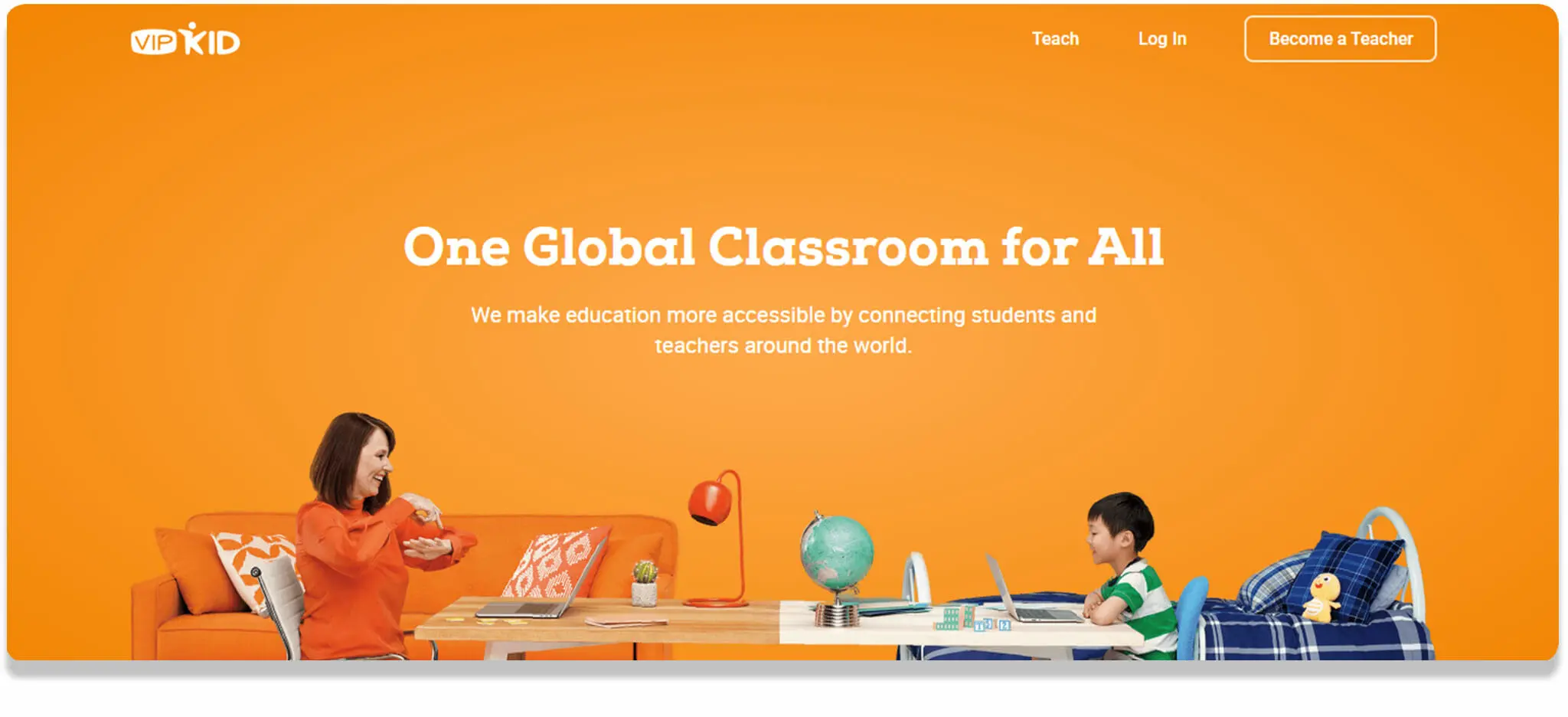 This is a great option for new graduates and teachers. The highest in-demand subjects are math and science but there's also a need for English and writing. Most online tutoring companies like tutor.com target middle and high school students and there is some opportunity for college-level tutoring as well.
Who can work as a tutor?
The math wiz: 

If you are proficient in algebra, calculus or statistics you should have no problem finding work as an online tutor.

The science geek

: It's time to put that knowledge to use. Anyone with a science background will have an easy time finding students.

The book-worm:

 If you have high-level writing skills, there are tutoring jobs for essay writing, AP English, and college-level essay writing.

Teachers:

 If you have previous experience as a teacher, you're the perfect fit for online tutoring. If you have any teaching credentials, it's much easier to find tutoring jobs and can be a good additional income.
Each tutoring company varies, but many of them do not require a college degree to start tutoring. In some professional tutoring settings you may be asked to complete a tutoring certification by completing the following steps:
Graduate from High School, or get your GED.

Complete Tutoring Training

Join a Tutoring Association

Earn Your Tutoring Certification

Get Licensed
Choose the right company: One thing that many people overlook, is where the company is located. You'll notice right away that there are several Chinese tutoring companies hiring online tutors. These companies hire native English speakers to tutor English to children.
In this case, you have to consider the time difference. If you live on the East coast of the US, the time difference won't be a deal-breaker. However, if you live on the West coast, you may have to start tutoring at around 4 am to get peak hours.
If you want to tutor students in the US, Tutor.com is one of the best available options. You don't need a degree or certificate to get started. Once you apply you will have to pass a proficiency test in the subjects you choose. They have plenty of resources to help you set your rates and find clients. This is one of the best ways for academics to make some cash online.
6. Create an Etsy Shop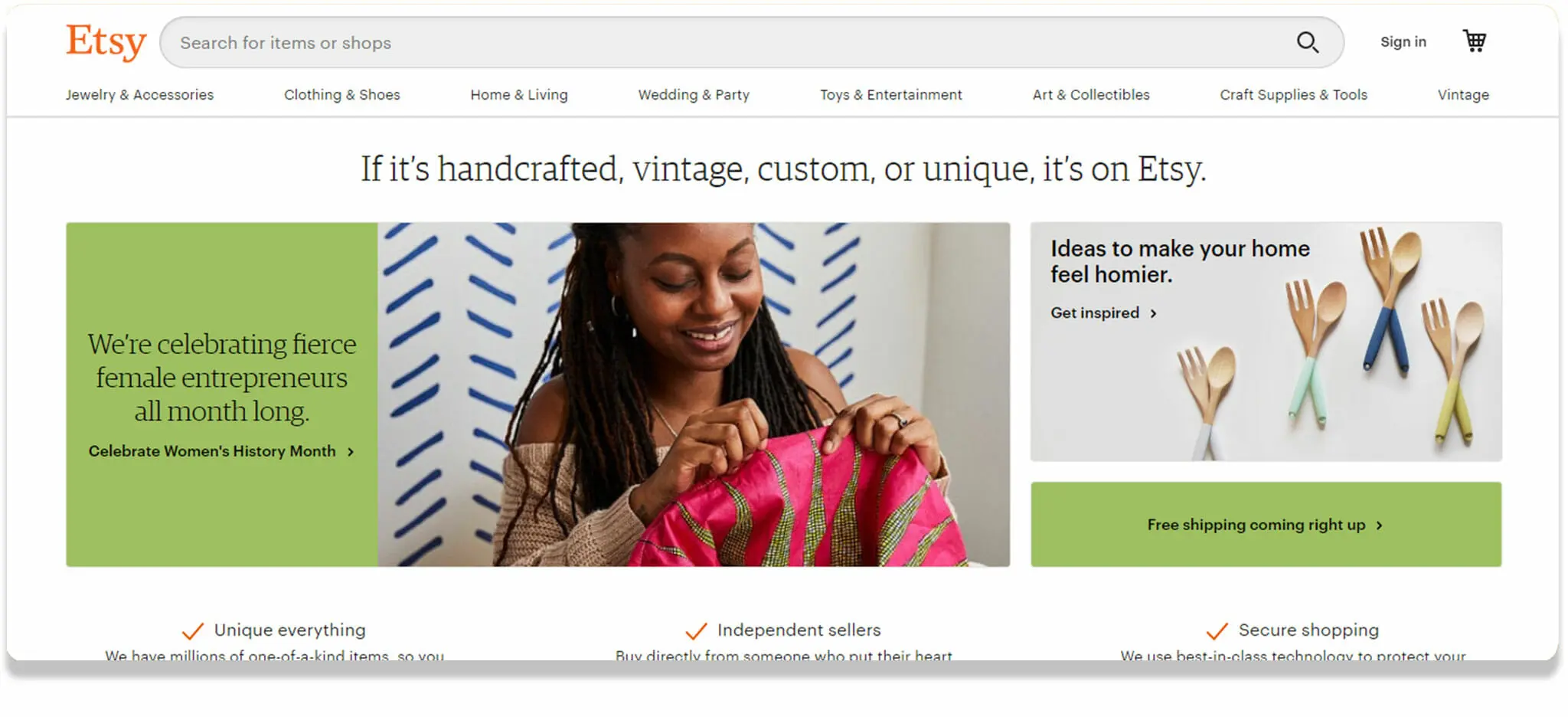 How to open a shop: Etsy is one of the best ways for creative people to make money online. Use Etsy to sell your products and it can even turn into a form of passive income. Opening a shop on Etsy is a fairly easy process. Follow these steps to start your own shop:
Create your shop account.

Choose your shop name.

List your products.

Choose your payment method.

Set your shipping fees.

Start marketing your shop.
Put your skills to use: If you have a knack for anything DIY then starting an Etsy shop might be the perfect online money-making opportunity. Etsy has categories for an array of crafty products in categories like interior design, fine art, clothing, vintage items and much more.
Use Printful: If you don't have any crafty skills, don't fret. Printful has created a super convenient way to stock your Etsy shop without purchasing a ton of inventory. All you have to do is create a simple design or logo and Printful will put your design on t-shirts, hoodies, pillows, and stickers, just to name a few. When someone orders a product from your Etsy shop, Printful will create the product to-order and ship it to your customer. This is a simple way to start selling products and the best way to use Etsy for a passive income.
Quick tips for a successful shop:
Use the marketing tools.

Take professional quality pictures of your items.

Use the support services for shop owners.

Browse the Etsy forums for advice from other sellers.
7. Use Amazon's Crowdsourcing Marketplace for tasks and surveys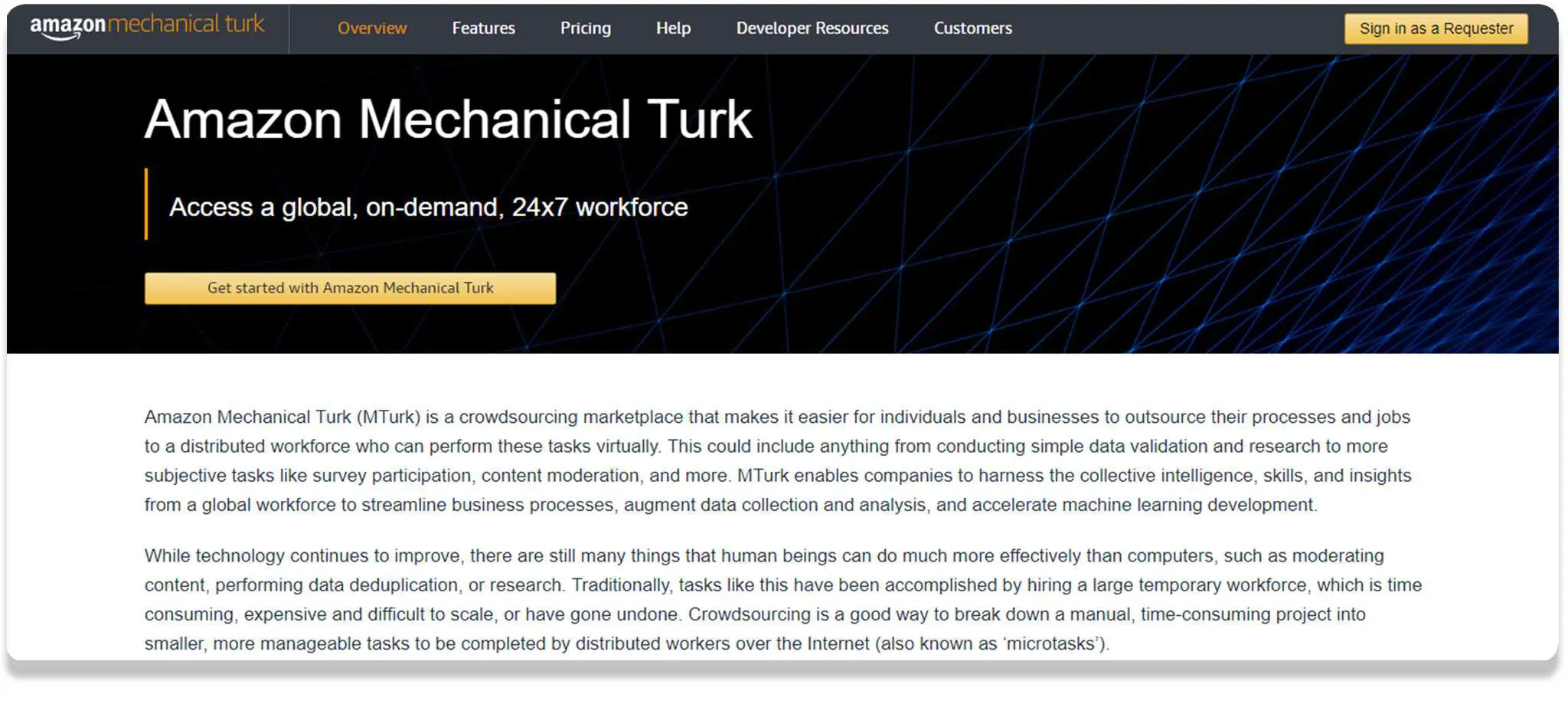 Amazon Mechanical Turk: mturk.com is a crowdsourcing platform by Amazon where businesses can outsource projects to people in the online marketplace. Oftentimes, these projects are simple tasks and surveys. Becoming a worker for MTurk has many benefits:
It's great for college students or people with little work experience.

It's a good way to make a supplemental income online.

You can withdraw money daily.

There are lots of gigs available.

Transfer earnings to Amazon gift cards.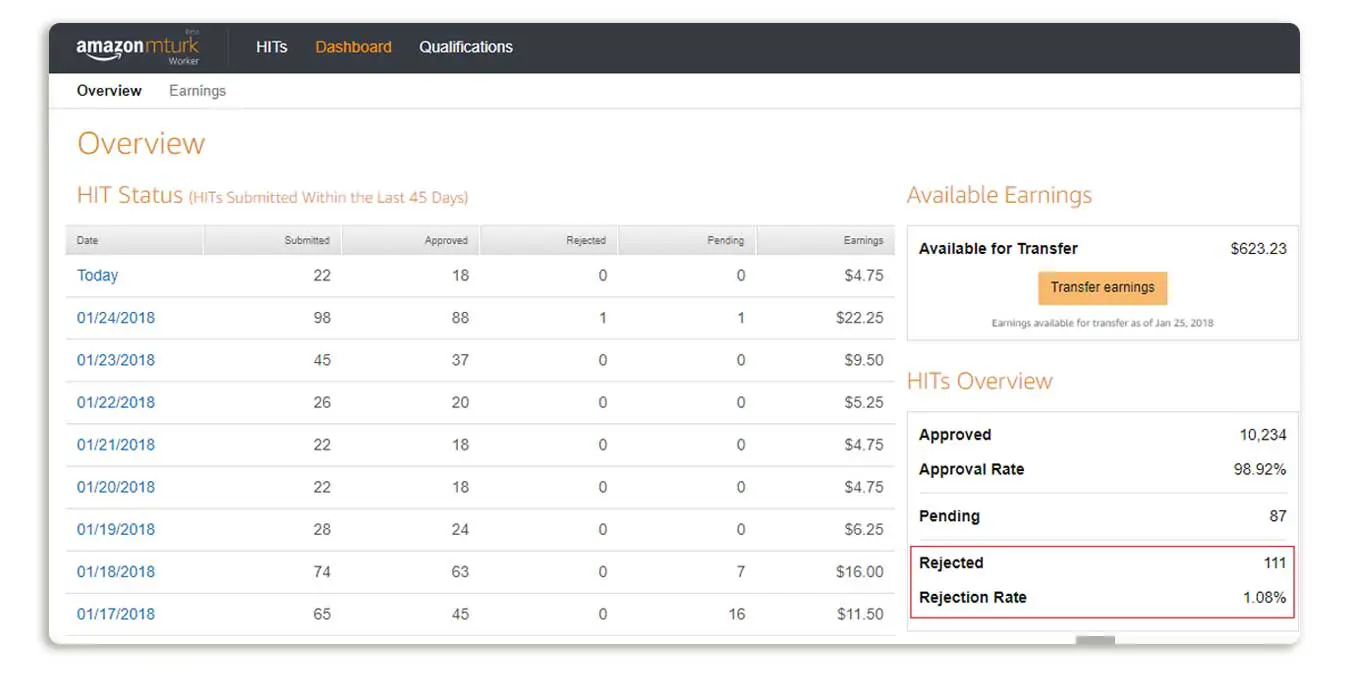 How do you make money on MTurk? Gigs on MTurk are called Human Intelligence Tasks or HITs. You'll find these tasks on the worker website on the HITs page. These tasks vary from short transcriptions, surveys, and Google search descriptions. You'll be able to see which HITs you qualify to work on. Each task varies in how much it pays workers.
Becoming an MTurk worker is best for bringing in some extra pocket money, but not great for substantial income. Still, if you're a student or stay-at-home parent, this is a great way to make money online without even leaving the house.
8. Get paid to watch videos and take surveys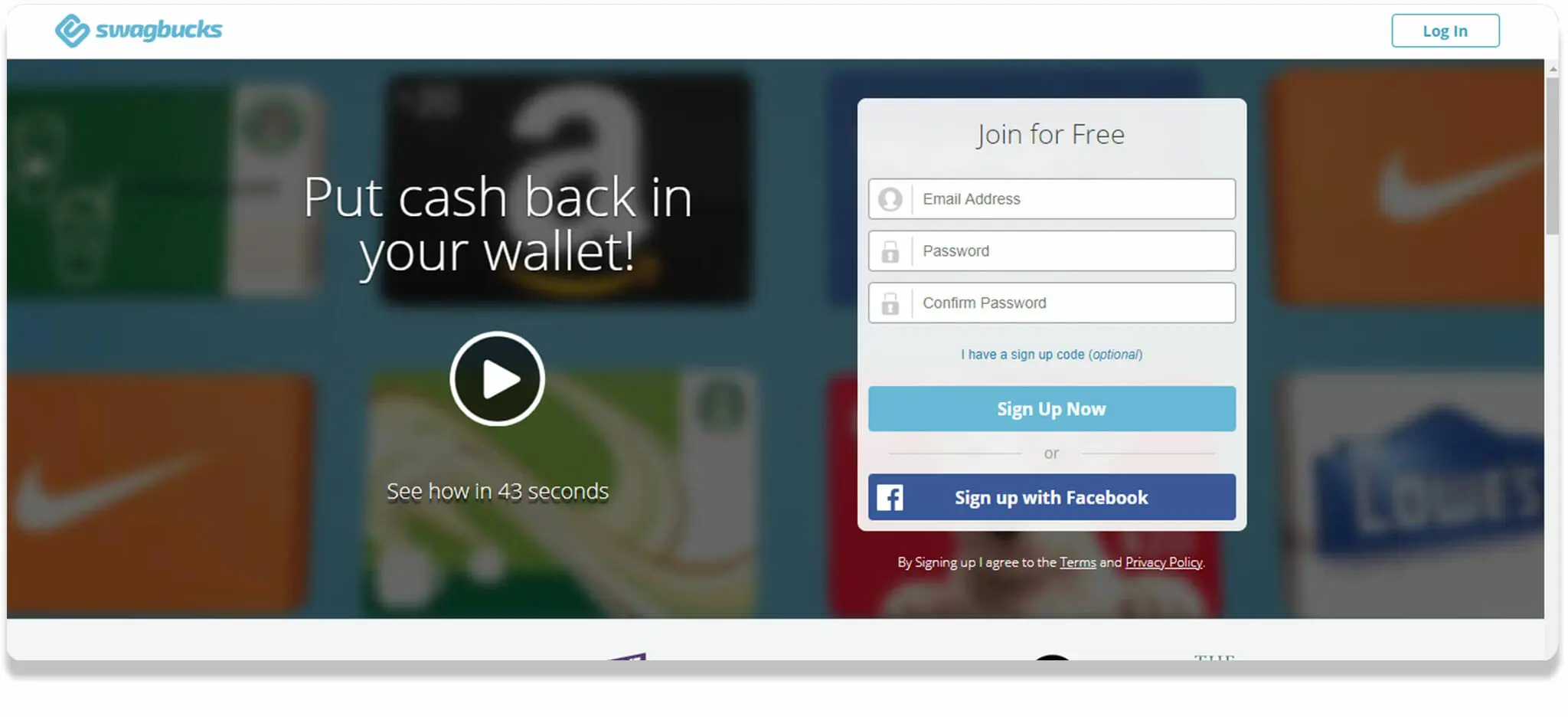 Take surveys: another great option for quick pocket money is to take online surveys. Websites like Swagbucks will pay people to take online surveys. Brands and companies have Swagbucks users fill out online surveys reviewing their product or service. Each survey typically pays around $2.50 but some pay as high as $25.00.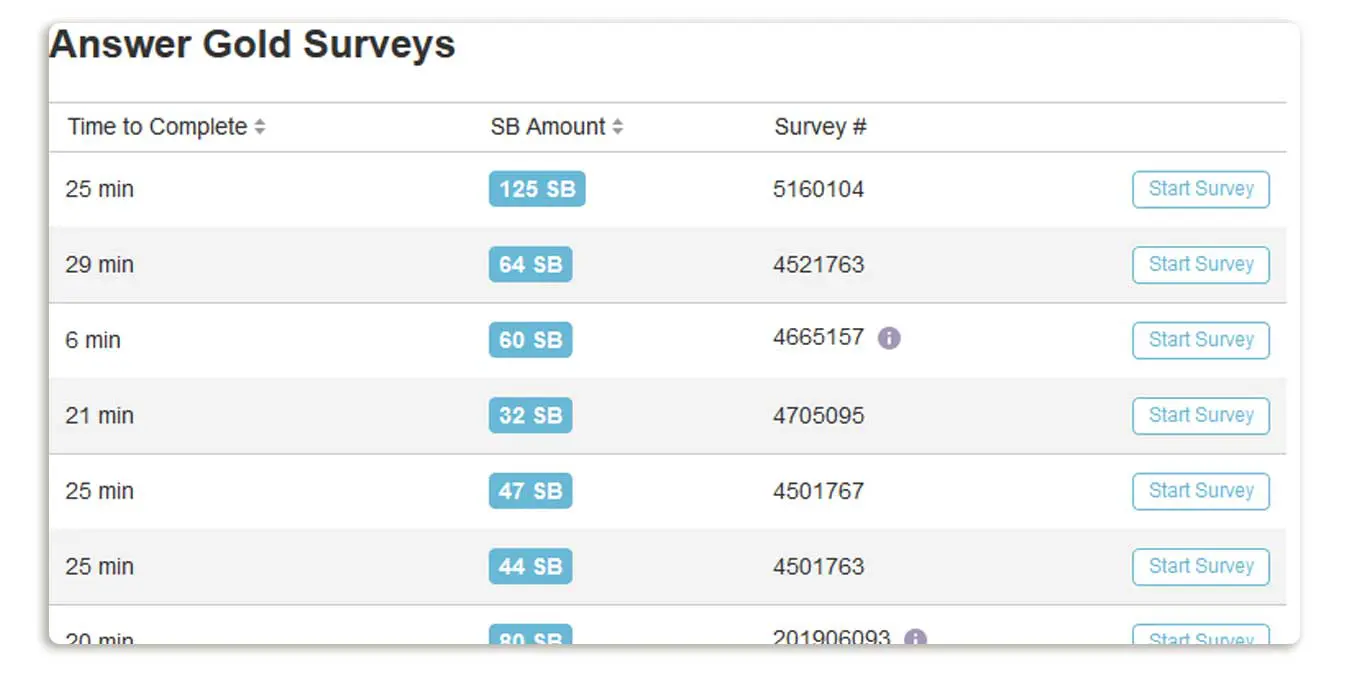 The best part about taking these surveys is that you can do it from your mobile device. You can complete surveys while you watch your favorite shows or listen to podcasts. It's an easy and convenient way to make money online in your spare time.
Watch Videos: With Swagbucks, you can also get paid to watch videos. Check out Swagbucks Watch where you can find video playlists. Users can watch one playlist per day to earn money online. You can also play games online on this site and earn a little extra money in addition to videos and surveys.
9. Rent out your stuff
The sharing economy is in full swing and it's a great opportunity to make money online. What's the sharing economy, you ask? This clever term was coined to describe an economic model based on sharing, acquiring and providing goods and services in an online community. Here are some ways for you to cash in on this industry:
Turo: Turo is a company that helps people list their vehicles as rentals. That's right, you can get paid to rent your car out whenever you're not using it. Turo claims that you can get $760 per month on average when listing your car. Here's how it works:
List your car on Turo, at no cost to you.

Set your daily price and your rules.

Check-in your guests and hand over the keys.

Get paid via direct deposit within the next three days.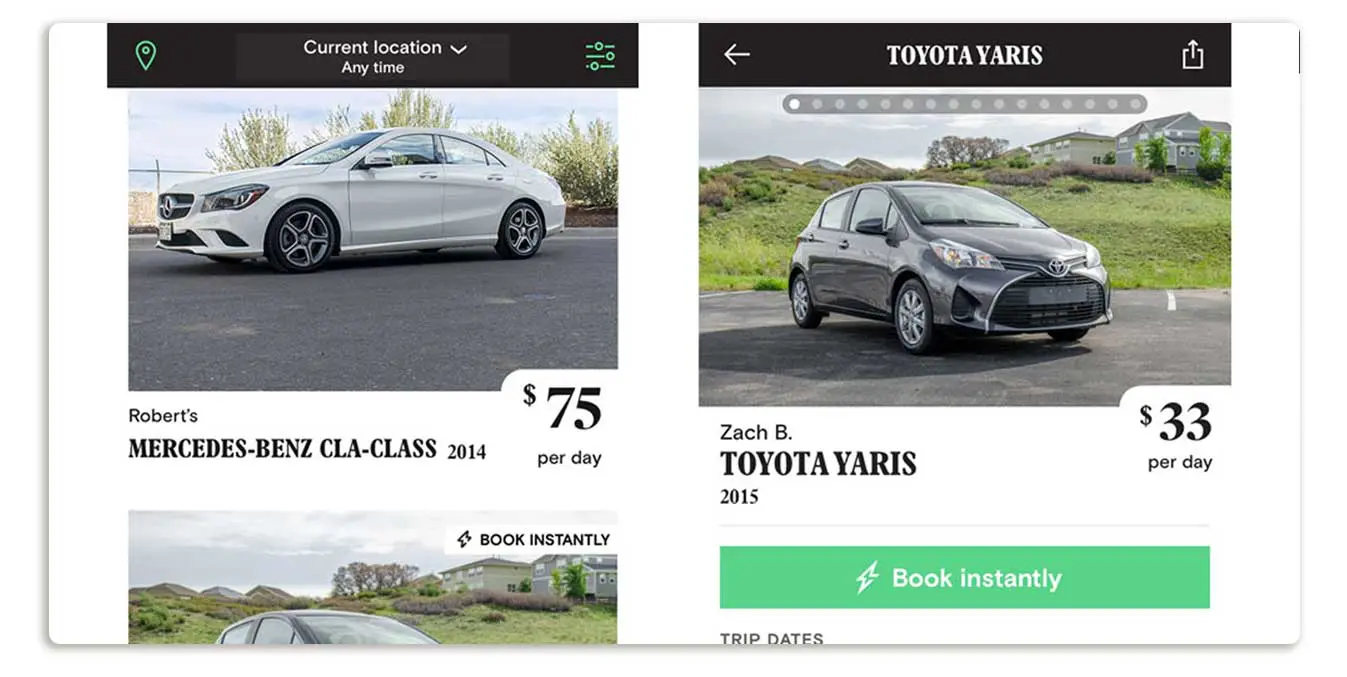 JustPark: Believe it or not, you can actually rent out your driveway and get paid. JustPark is a business that helps users find available parking spaces when parking seems impossible. It's free to sign up and list your parking space and registration only takes a few minutes.
Carvertise: Carvertise company will pay you to put an advertisement on your car. If you don't mind wrapping your car in an advertisement, why not make money doing it? To work for this company you'll have to answer some questions about your car, how often you drive and your usual driving route. Next, they'll match you to a company that fits your application. This is a great opportunity to make money since you don't have to do anything but continue driving.
10. Rent out your space on Airbnb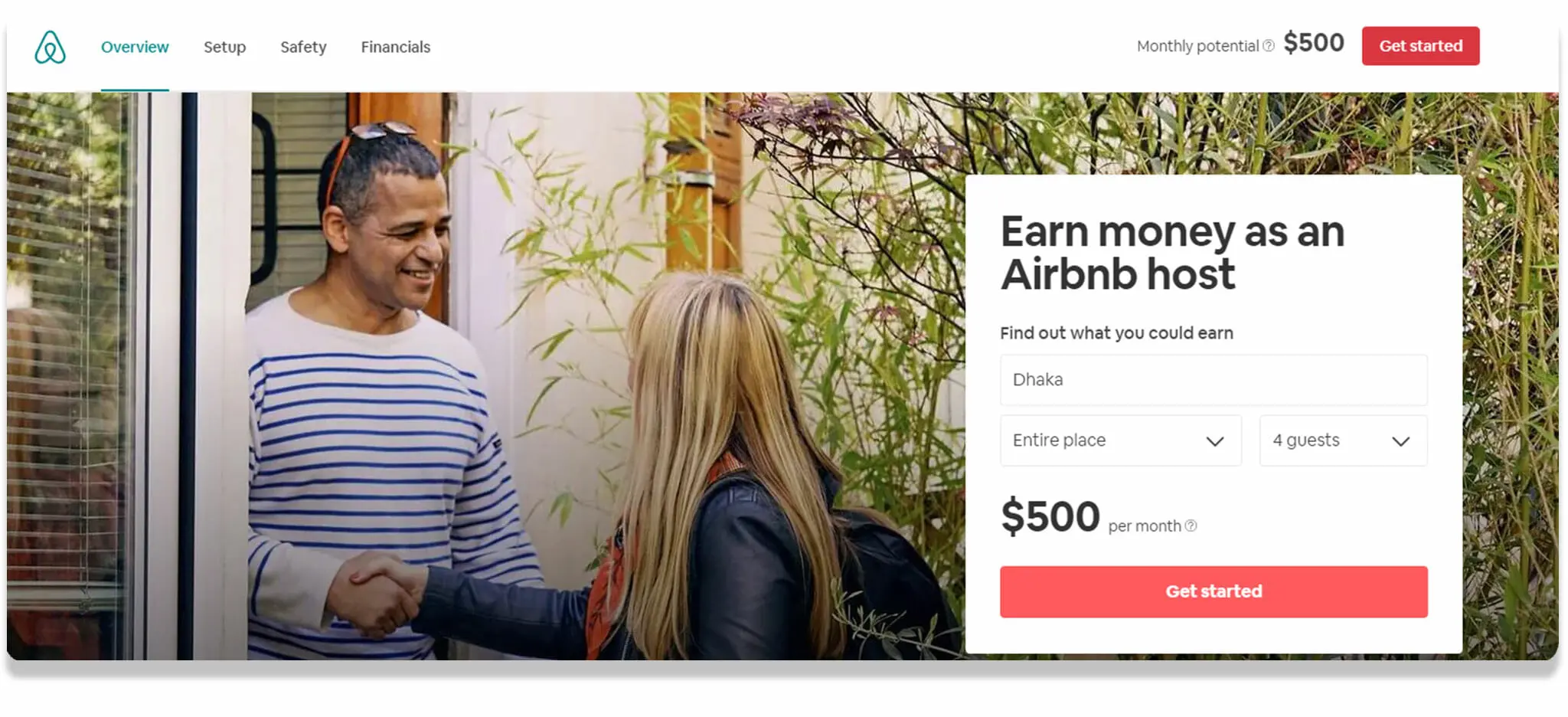 Airbnb has turned into an industry giant, and one of the best means to make money online. Airbnb is an online platform for people to list rooms, houses, and apartments as vacation rentals. If you have extra space in your house or if you travel a lot, you might as well get paid to rent it out.
You can create your account for free on Airbnb. You get to be in full control of when you host, what your prices are, and any requirements you have for your guests. Most Airbnb hosts have a cleaning fee as well, so you don't have to worry about paying to clean up.
To make hosts feel secure AirBnB has set out the following guidelines;
You have the ability to require a government ID before booking.

Set out house rules that guests must follow.

You can read reviews on your guests from past visits.

Free $1M protection for property damage

Free $1M liability insurance

24/7 global customer support
Airbnb hosts can make a decent income renting out their homes. A survey on Priceonomics reported an average monthly income of $924. That's nearly three times as much as other workers in the sharing industry. Even if you're not a top earner, 50% of hosts report making at least $500 per month. Airbnb hosts are making more money online than almost anyone else in the gig economy.
11. Sell your art on merchandise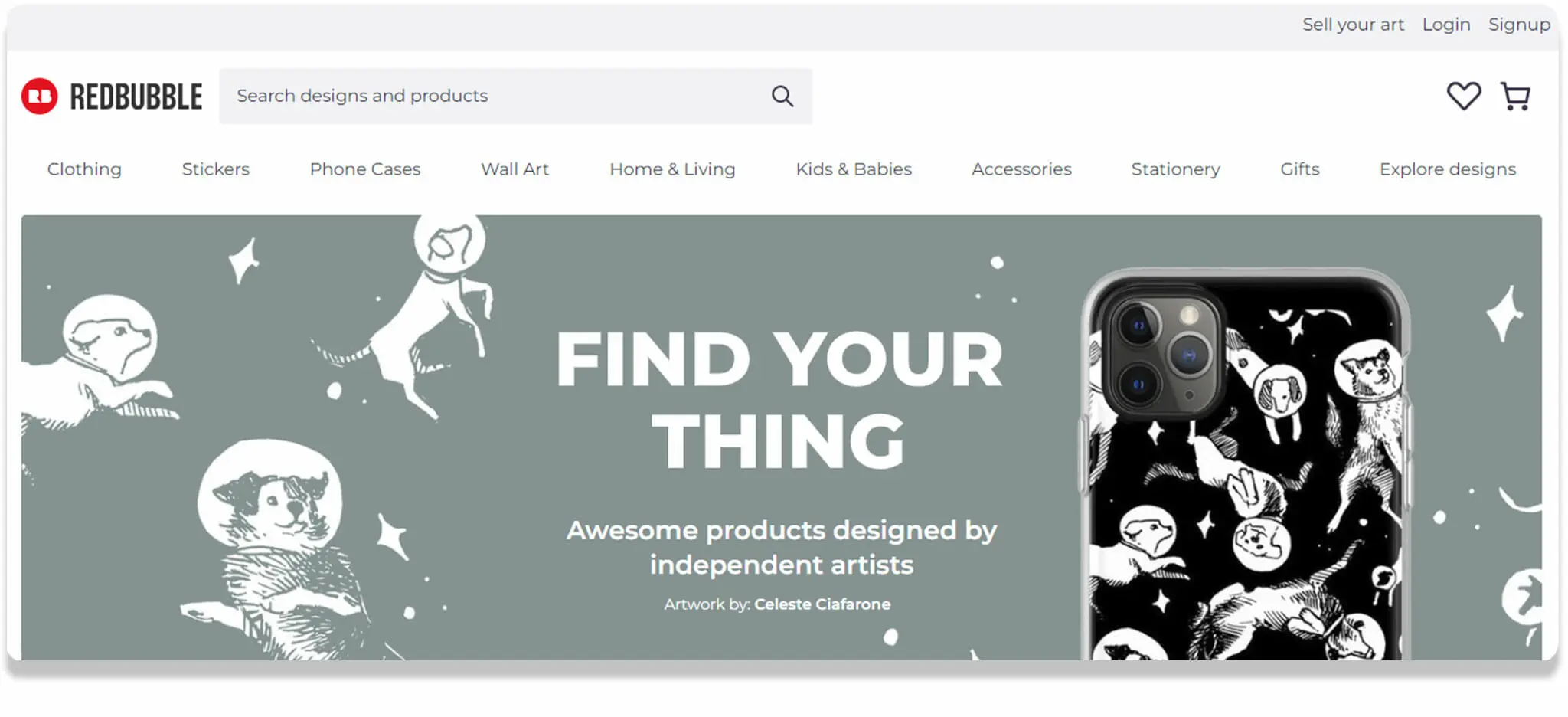 If you have skills in illustration, painting or graphic design, you can do more than just sell prints. There are several companies that help artists put their best work on products like t-shirts, stickers, phone cases, tote bags and throw pillows.
Redbubble: This is another site like Printflul and Design By Humans where you can put your artwork on t-shirts, device cases, posters and more. It's another great platform for artists to create an online business. This company helps artists make an extra income by listing their artwork as merchandise. With Redbubble, all you have to do is upload your images. Redbubble then takes care of the transactions, printing, delivery and customer service.
Open up your store at Redbubble.com
Design By Humans: Design By Humans is a company that helps artists make money online by printing, fulfilling and shipping all of your orders. They have an excellent selection of products to put your art on including mugs, mousepads, clothing, stickers, hats, phone cases, and backpacks. Once you've been approved, you can build a custom storefront to promote your goods. This is a great way for artists to create low-cost business and make extra money.
Open up your store at Designbyhumans.com
Etsy: We've mentioned it before, but Etsy is a great platform for any artist to make money online. You can take the traditional route and sell your art as prints and posters, or sell merchandise with your art on it.
12. Sell your knowledge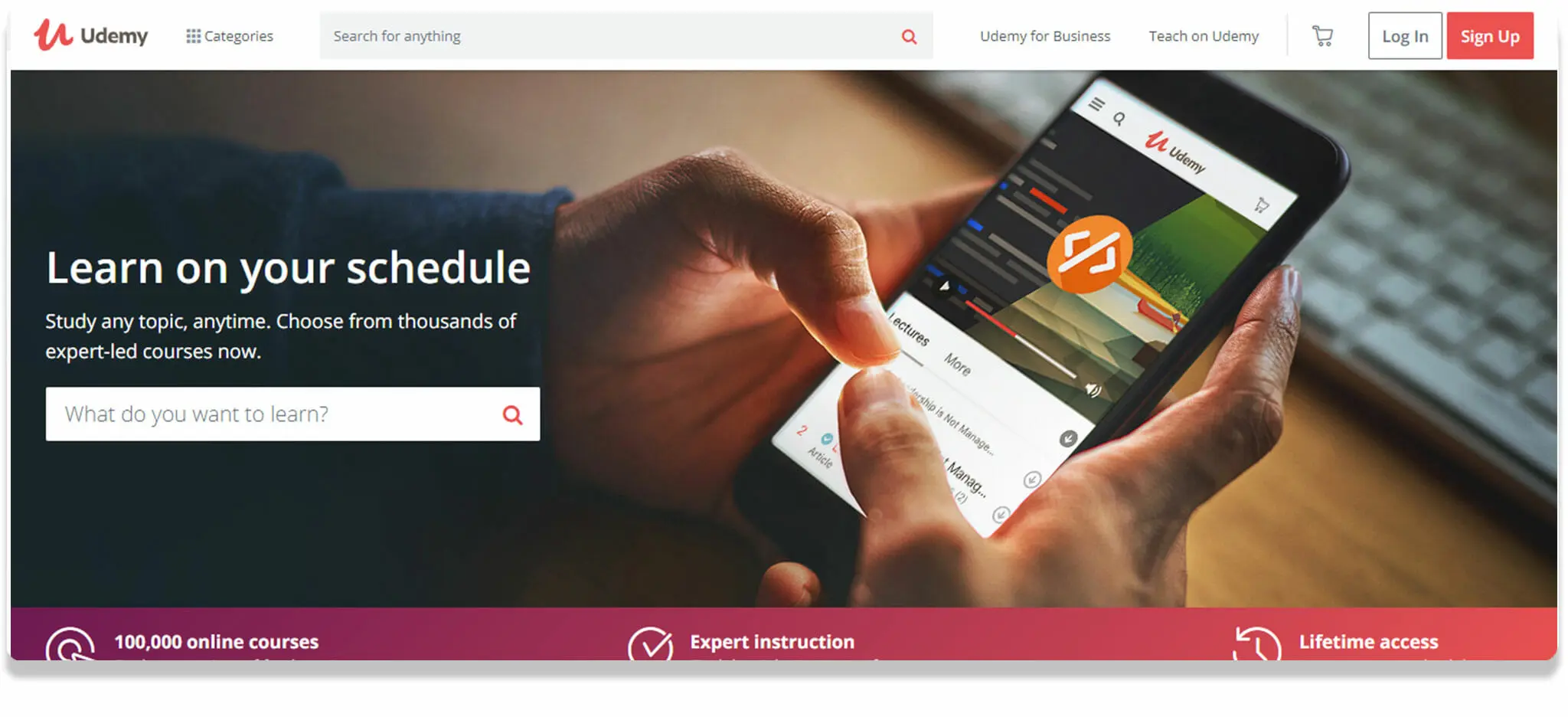 If you're an expert in any field, you can make money online by selling what you know. There are tons of opportunities to sell online courses or one-on-one online consultations. Check out these companies to learn how to make money online with your knowledge:
Udemy: On this website, you can create and sell an online course. There are tons of categories that you can sell courses under including, business, design, marketing, lifestyle, and photography. You earn money each time students purchase your course. Payments are made monthly through Paypal or Payoneer. Udemy gives you access to over 30 million students worldwide and supports over 42 thousand instructors.
Premium. Chat: This company helps experts make money by connecting them to clients over a live chat platform. This is a smart way to make money if you're an advisor, consultant, coach or counselor. Experts can set their own prices, ranging from $0.50 to $5.99 per minute. Payments are automated so it's super easy to make money continuously. As soon as you accept an incoming chat request, your customer will be billed.
Skillshare: This online teaching website hires working professionals, experts, and "subject matter enthusiasts" to share their knowledge with online courses. This website is a great way for anyone to make an extra income just by selling their expertise. Anyone can record and sell courses on Skillshare as long as they follow the teaching deadlines including:
Foster learning for the sake of learning

Meet audio and visual quality standards.

Include a class project

Meet the minimum standards for length

Adhere to the community guidelines.
On Skillshare you will earn money based on how many minutes of your videos are viewed. Payments are made monthly. You can teach classes in illustration, design, photography, video and more. Sites like Skillshare offer one of the best ways to make money online.
13. Become a dog walker or dog sitter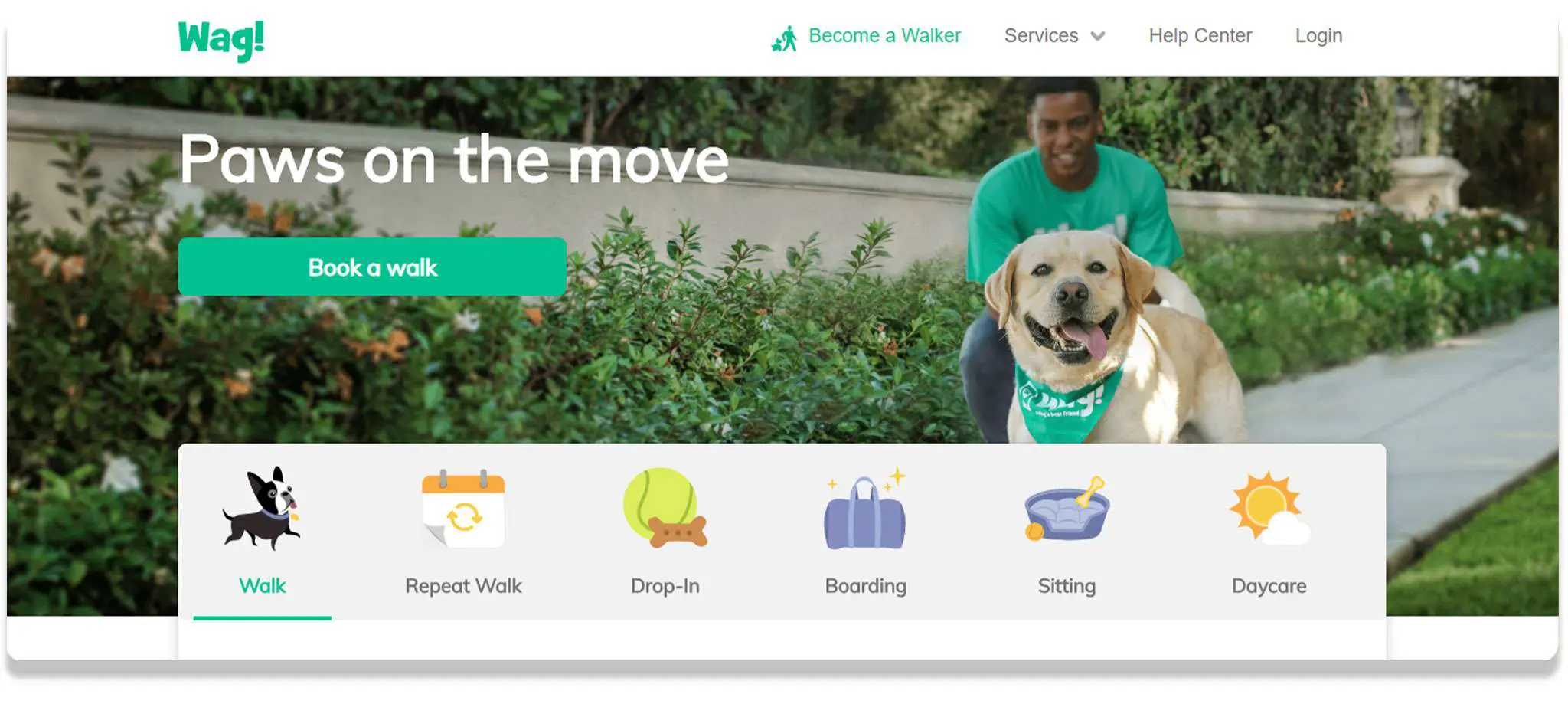 Wagwalking.com: This one is for all the dog lovers out there. If you love spending time with our four-legged friends, why not make money doing it? Working as a dog walker for Wag gives you a flexible schedule so you can earn an easy additional income. In order to work for this company, you do need to have some previous experience with dogs. You'll also have to pass a test showcasing what you know about dog safety, collars and harnesses, and common situations you may encounter.
Rover.com: With Rover, you can get paid to dog walk, dog board, house sit, do drop-in visits and even run a doggy daycare. There are also services for cats so you can make even more money. As a dog walker, you can choose what size dog you are most comfortable working with and what services you would like to provide. In order to work for Rover, you have to pass a background test, give detailed personal information, and be approved by the Rover staff.
14. Sell stuff using a local app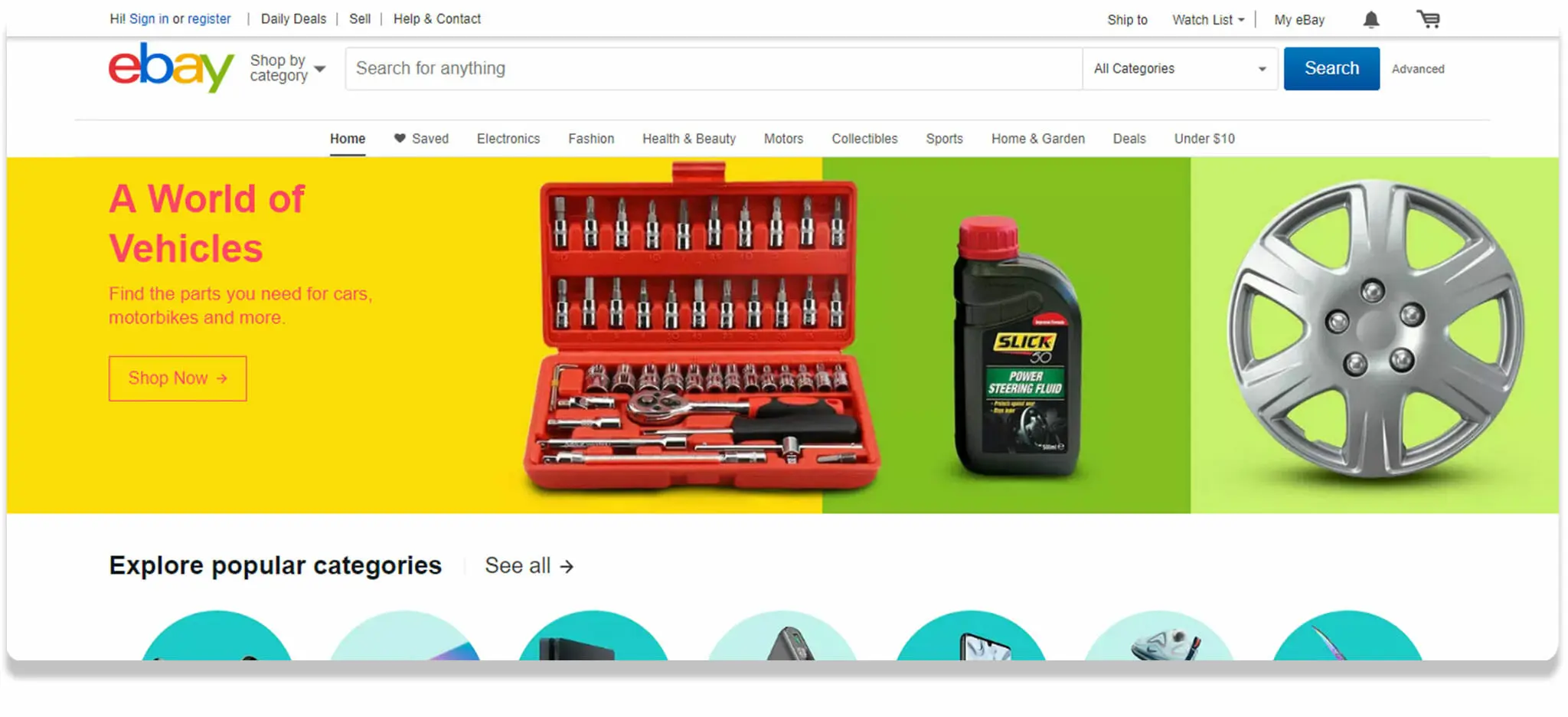 Letgo: Letgo is an app and website where you can sell everything from old phones to fish tanks. Download the Letgo app and you can quickly and easily post your items for sale and make money online. The items you post will show up for people who live in your area. Download the app for free in the iOS app store and the Google Play store.
eBay: eBay is the tried and true online seller platform. On eBay, you can list items for sale and offer them at a set price or put them up for auction. Auction-style listings give an element of excitement and may earn more money than you expect. Once your items sell, you're responsible for shipping them out to your buyers.
OfferUp: This company offers a convenient app and website for users to sell a diverse selection of items. The OfferUp app is free to download and use. You also have the option to pay to promote your items and boost your chances of earning money. Promoting your items ensures that they are in the first 50 listings in search results.
Facebook Marketplace: This option is great because it's so convenient. If you have Facebook, you have Facebook Marketplace. You can access this online market with your Facebook app or website. The unique thing about this selling platform is that people often pick up the items so you don't have to worry about shipping. This is a great option for people who want to make money selling, but don't want the hassle of shipping.
15. Become a delivery driver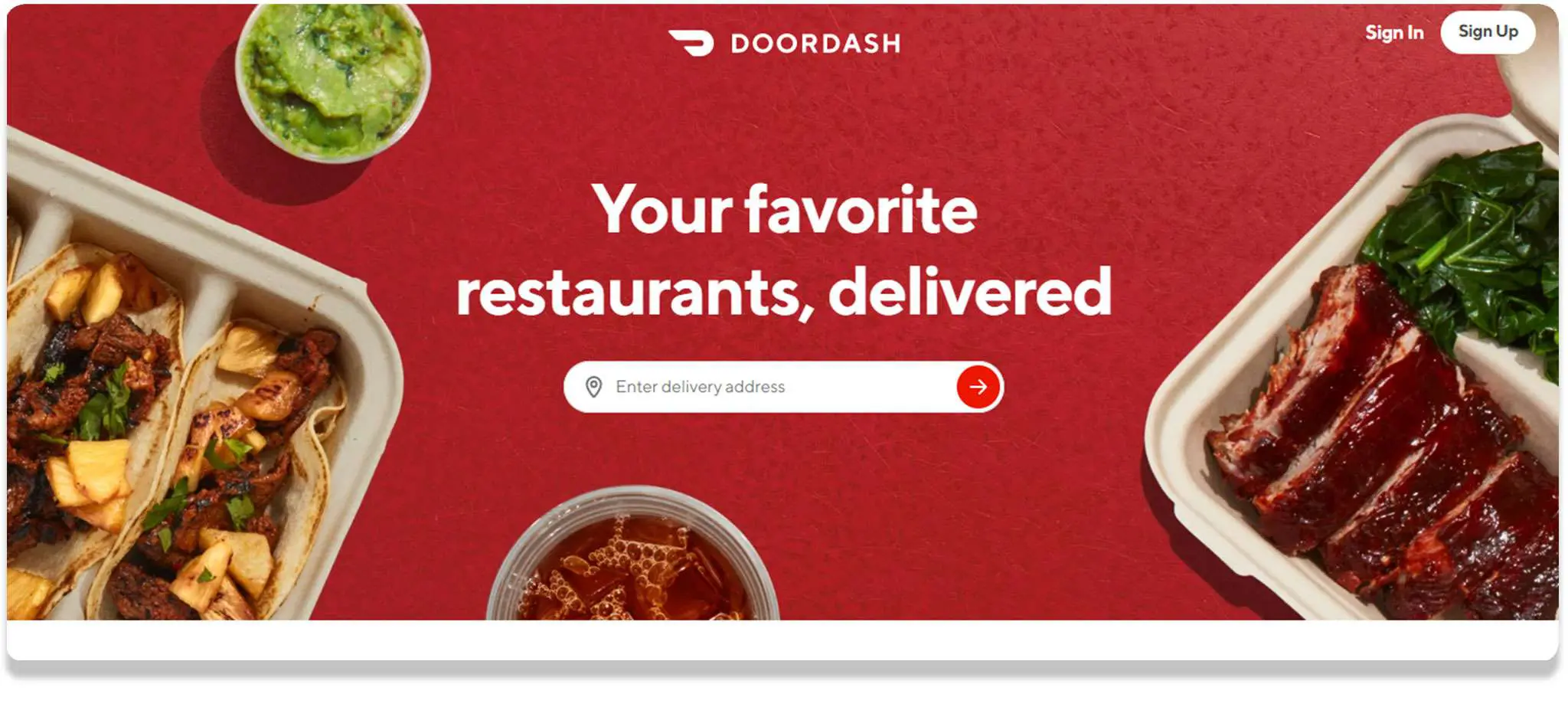 Doordash: With Doordash, you get paid to deliver food. They have a clear and concise method of payment so that you know exactly how much you'll make with each delivery. Doordash is one of the most widely available delivery services, spanning across 4,000 cities. To work for Doordash, you need a bicycle, scooter or car, a driver's license, a social security number and to pass a background check. You can start accepting deliveries and making money as soon as you're approved.
Postmates: Drivers for Postmates can make up to $27 per hour. Depending on your city, you also make at least $850 for your first 100 completed deliveries. To get started, all you need is proof of identity and a profile photo. You also need a bicycle, scooter or car. They give all new drivers a welcome kit including a free delivery bag and a prepaid Postmates card.
UberEats: UberEats is an offshoot of the ever-popular Uber driving service. This company pays people to deliver food via bike, car, scooter or even on foot. One big perk for UberEats is the daily payout. In fact, you can get paid up to 5 times a day with their Instant Pay cash out. To work for UberEats you need to be at least 18 years old, pass a screening and upload the proper documents.
Instacart: This one is a little bit different than the ones listed above. Instacart is dedicated to grocery delivery. When you work for Instacart, you receive a grocery list on the app and you're responsible for gathering all of the items and delivering them. Instacart has two options for shoppers: full-service shoppers and in-store shoppers. Full-service shoppers are independent contractors who are responsible for shopping and delivering orders. In-store shoppers are only responsible for shopping for the orders in-store and no vehicle is required.
16. Sell creative services on Fiverr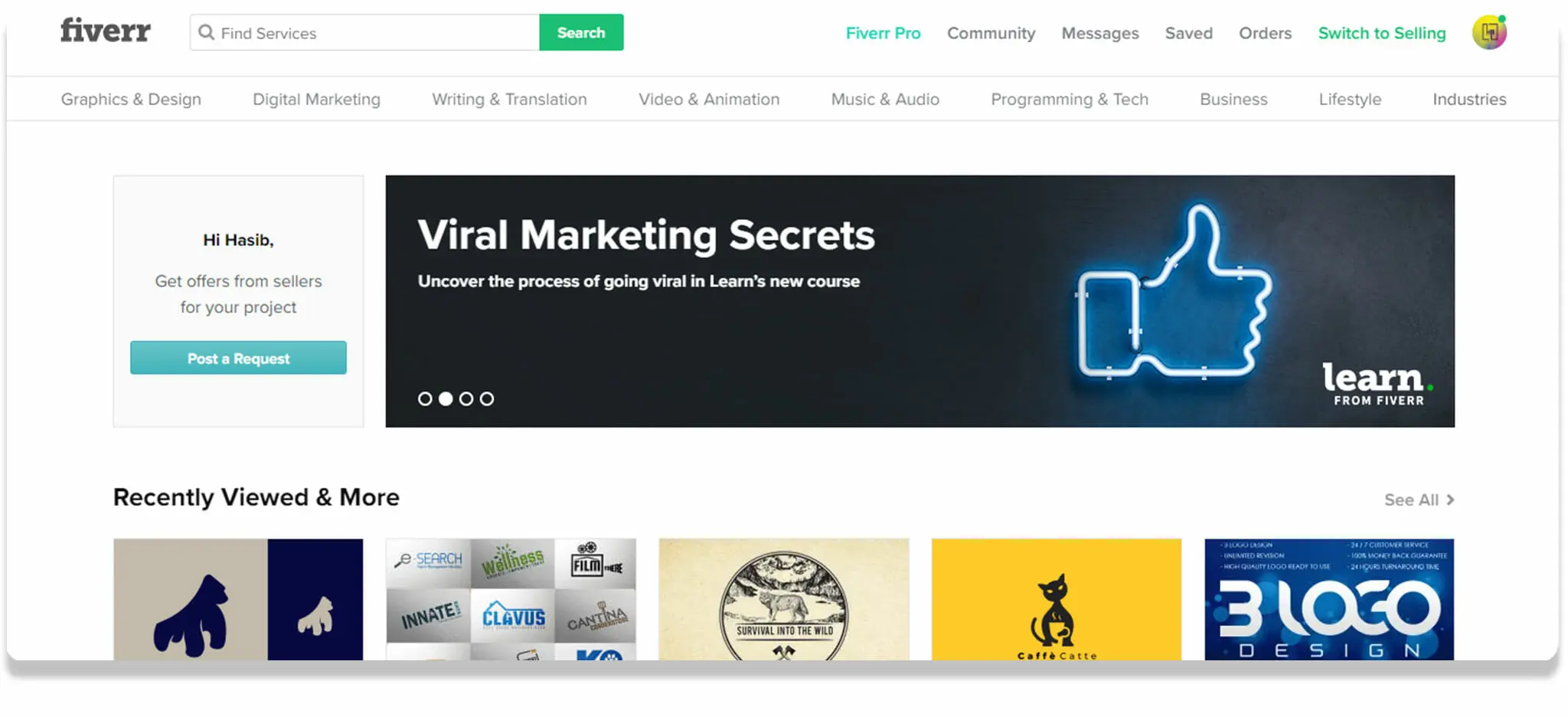 Fiverr is an online freelance community where people can purchase an array of services. Some of the skills offered on Fiverr are graphic design, social media marketing, voiceovers, translations, writing, and video editing. Fiverr is a popular destination for freelance work with gigs selling every 4 seconds.
Sites like Fiverr and Upwork offer the best opportunities for freelancers to find jobs. Fiverr got it's clever name because initially, every service was priced at $5. Lucky for you, you can now price your services for anywhere between $5-$10,000. Most freelancers start getting offers in the first month, even without promotion.
Here's how it Fiverr works:
Sign up for free and create a gig.

Fiverr will let you know when you get your first order.

Complete the order and deliver your work.

Once you've completed the order, you get paid!
Pros to working with Fiverr:
You're not stuck in one industry. If you have multiple skillsets, you can list them all on Fiverr.

You get to work from home and make money online. It may take time to start getting regular jobs, but the work is out there.

The user interface is beginner-friendly.

The support is top-notch. If you have questions, the Fiverr support team is fast and efficient.
17. Become a virtual language translator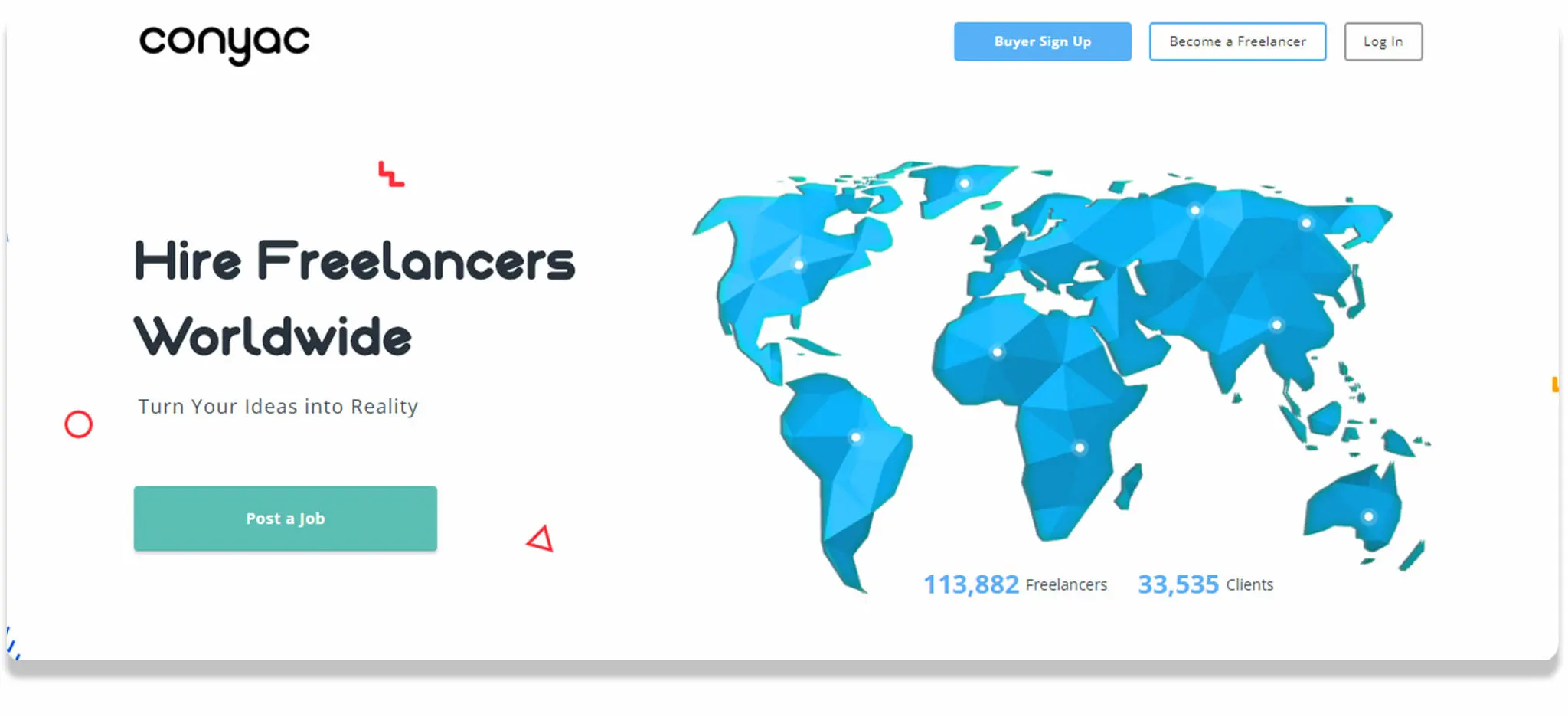 Conyac: Turn your translation skills into paid service to make extra money. Conyac.cc is a company that hires multilingual speakers to work as translators. You can be at a beginner or professional level to start working for this company. If you're just starting out, you can receive reviews on your translating skills from your peers to see where you're lacking.
How it works: Once you register on Conyac, you can start accepting translation requests right away. New users will begin at the "Starter" level. You can take level tests to gain access to the "Standard" level which means your status will be upgraded and you'll have access to more requests.
If you're new to translating, you'll probably work on "Light Requests." These are translation requests that are 720 words or less. These requests are a great way to start making fast cash and build your portfolio. The first two translators to complete the request will be compensated. Once you move up to Standard requests, the first person to complete the task will be paid.
How much can you make? Compensation on Conyac depends on the number of words in the request, the rate for the selected language pair, and the type of request. Payments are made on the 10th of each month and your balance must exceed $10.
18. Lend money with peer-to-peer lending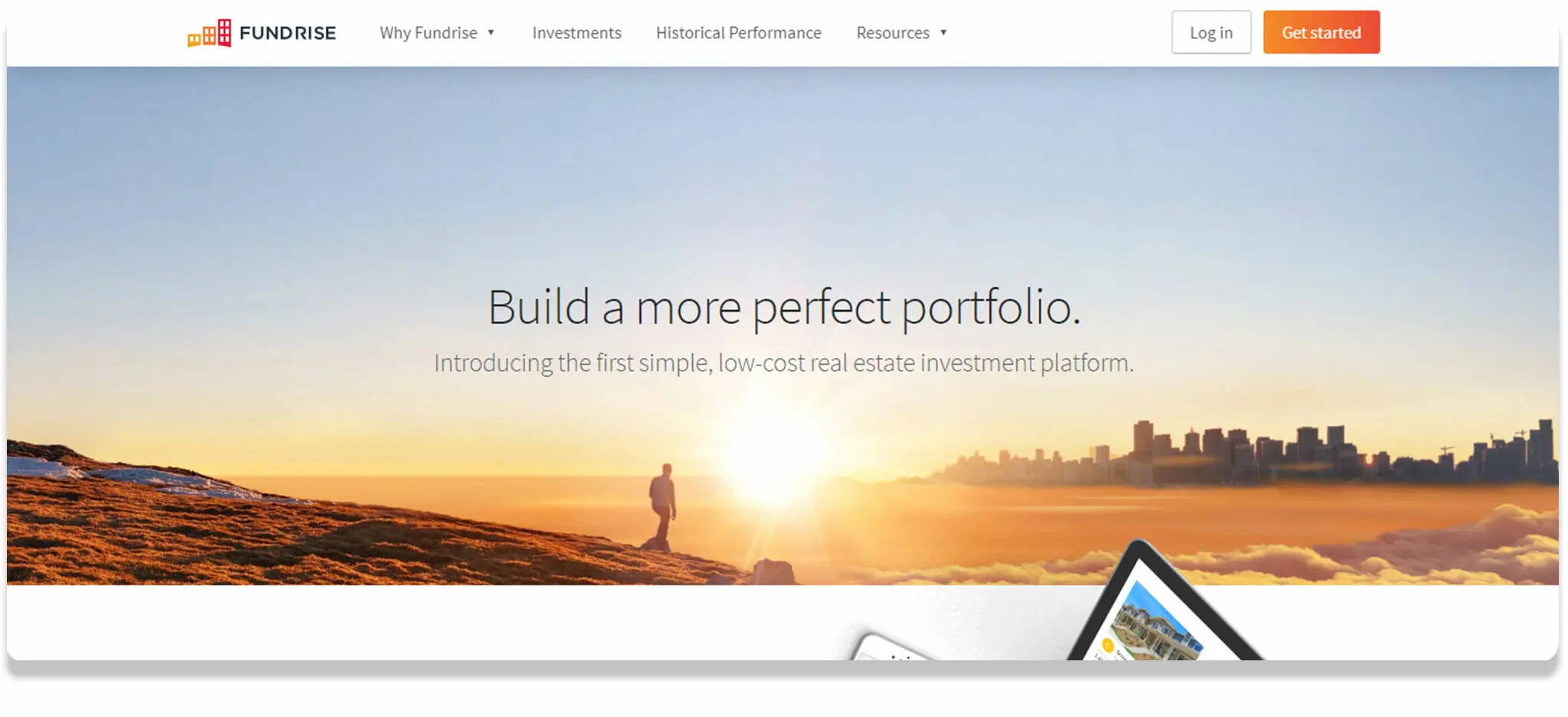 Peer-to-peer lending is more of a long-term way to make money so if you're looking for quick cash, skip this option. So how does it work? Essentially, you can give a small loan to a business or individual who is seeking to borrow. Ideally, you make money when the business starts to do well. There are several P2P lending platforms such as FundRise.com that help lenders and borrows connect. If this interests you, it only takes a few short steps to get started:
Find a P2P investment platform

Create your account.

Deposit the desired amount of funds.

Decide who you would like to lend to.
Now, you are taking a bit of a risk here, because you may lose your investment. However, if everything goes as planned you can actually make some returns on your investment. This is a great opportunity for people who want to start investing since you can start with amounts as low as $25.
19. Sell images to websites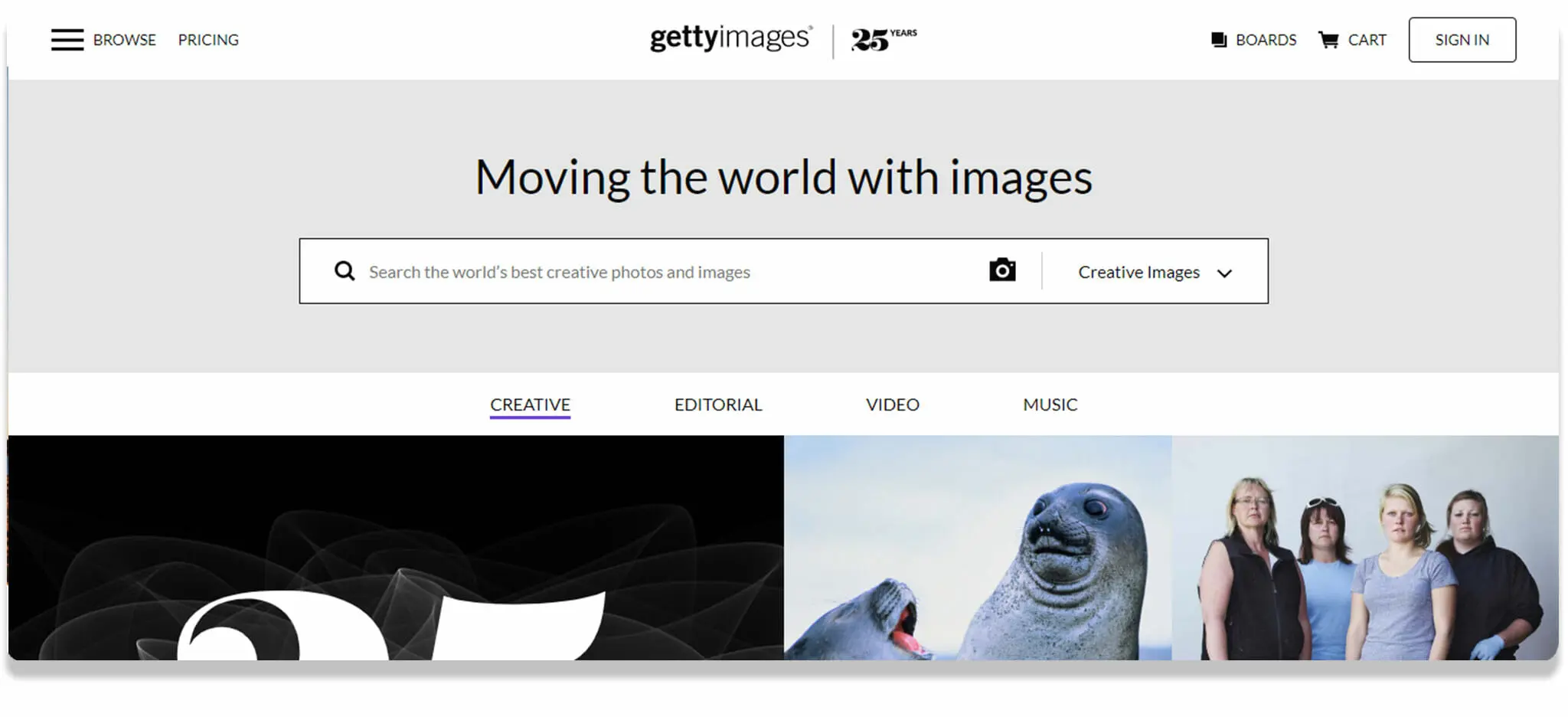 Getty Images: Getty Images is a stock photo company that serves over 1.5 million customers in 200 countries. They hire photographers, filmmakers, and illustrators to contribute to their database. Their contributors range from beginner to expert.
To work as a contributor, you can download the Contributor By Getty app on your mobile device. You can share a few samples of your best work to be reviewed. Once you're approved you can submit images anytime for review. When customers purchase your work, you'll receive a royalty.
Shutter Stock: To contribute to Shutterstock, all you have to do is upload your content onto their contributor platform. Once a customer downloads your content, you'll receive a payment. Shutter Stock has paid contributors a combined 1 billion dollars over the past 10 years, so it's safe to say you can make some fast cash with this company.
Adobe Stock: Adobe hosts one of the world's largest creative communities. To become a contributor to this company, you need to have quality photos and videos, be 18 years old and own the rights to everything you submit. Contributors typically focus on content such as lifestyle, cultural diversity, technology, fashion, and food. Once a customer purchases your work, you'll receive a 33% commission on the sale.
Cuddlist: This cuddle company actually trains its professionals via an online course. This training will provide you with all the tools you need to be a successful cuddler. Once you complete the training course and fill out your profile, you become eligible for membership. Once you're approved you will be given your own profile page on the website where clients can view your services.
20. Do local work for people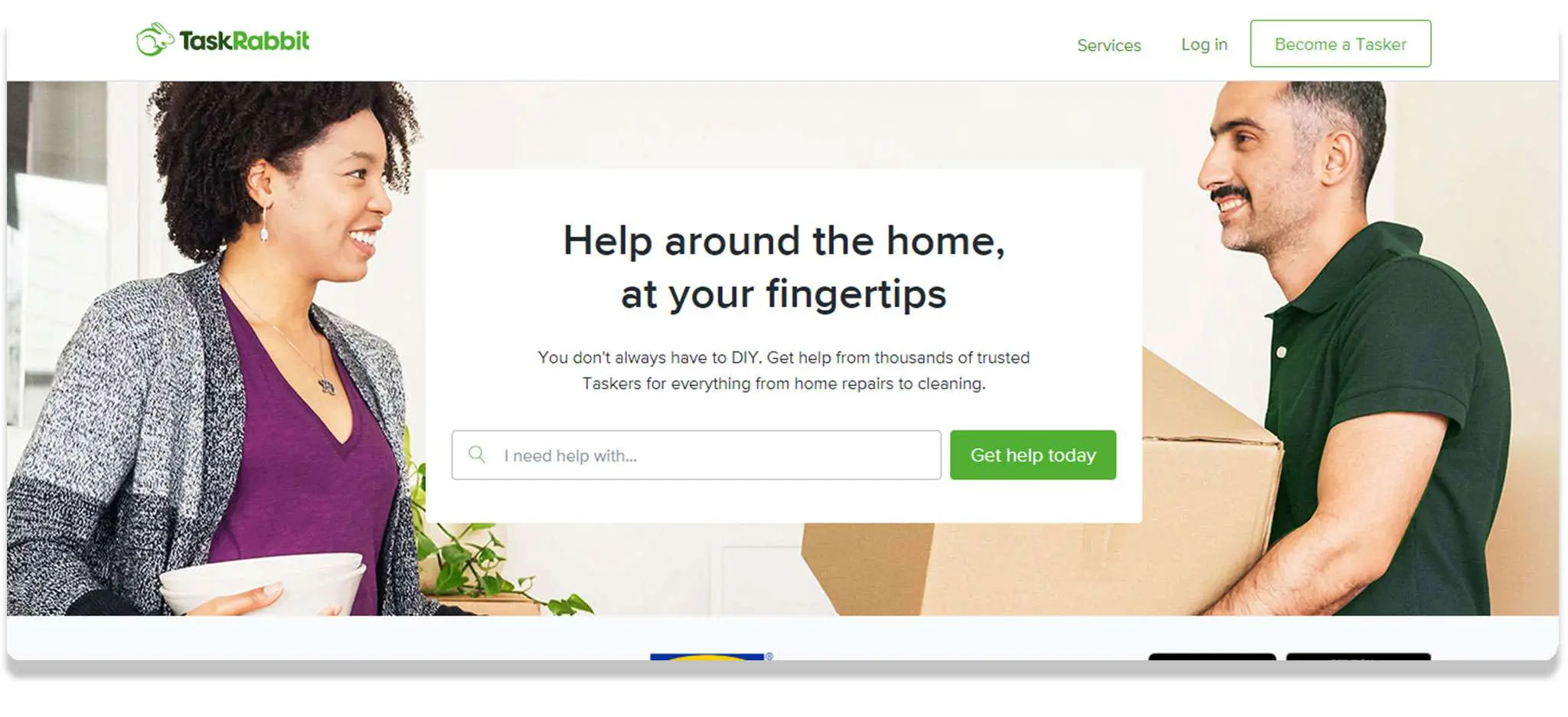 TaskRabbit: This company pairs freelance labor with local people who need help with tasks. Freelance work doesn't have to mean writing, design, or marketing. With TaskRabbit.com, you can get paid to help with household chores, yard work, furniture assembly, and other everyday tasks. This is a great way to earn money with the skills you already have.
Become a Tasker: To become a Tasker, you have to complete the online registration and keep an eye on your email for further instructions. Next, you'll have to attend an info session in your city. The final step of the process is to download the app. Now you can start Tasking and making extra cash.
How it works: Once you sign up for TaskRabbit, the app will notify you when there's a task nearby. You can choose which task you want to complete. Once you connect with your client, you can confirm the details of the task. Complete the task, submit your invoice and get paid.
21. Sell your used clothing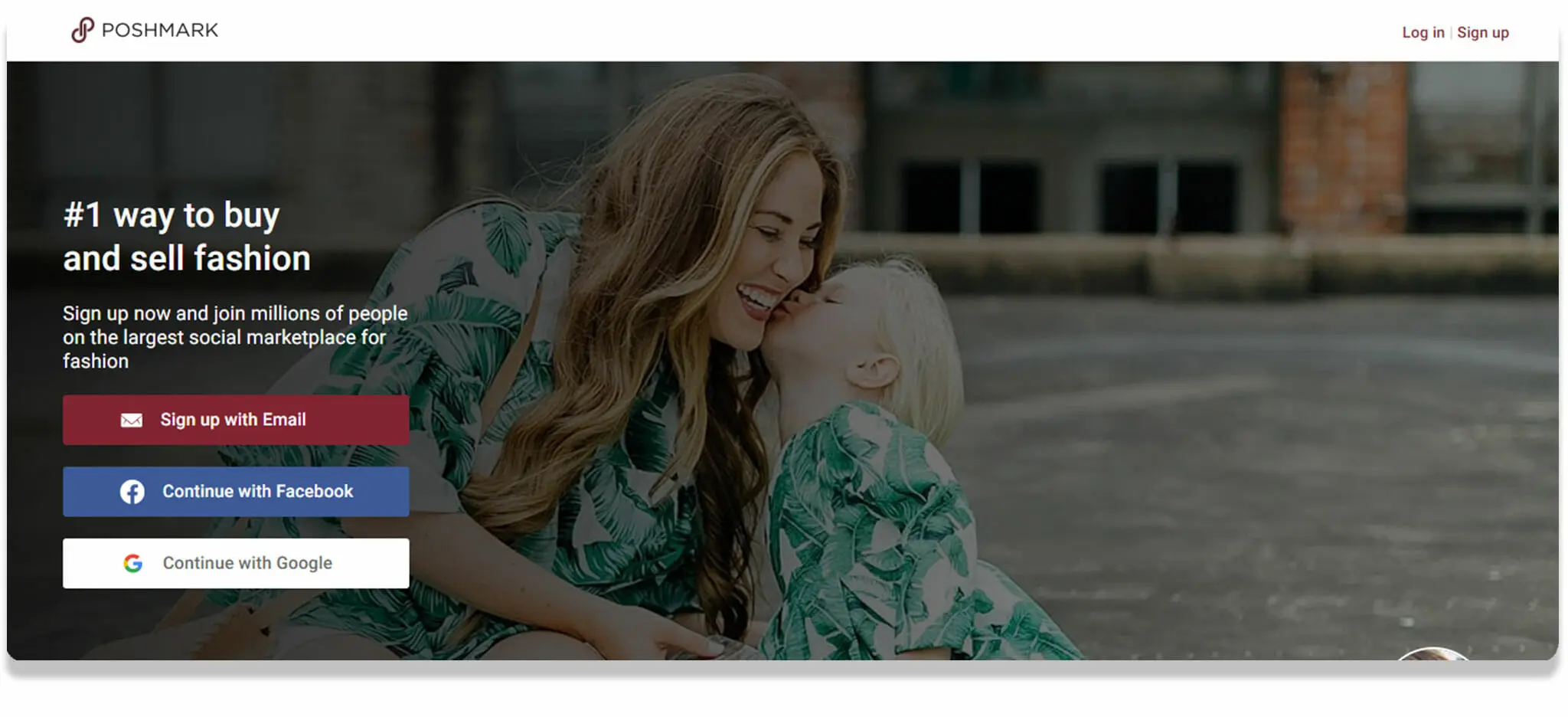 Poshmark: This online business has created a space for people to buy and sell used clothing. Listing items is incredibly simple. All you need to do is snap some pictures of the items and upload them onto your Poshmark.com store. 
Users can browse your store and purchase items. Poshmark provides you with a pre-paid label so that you can ship your items hassle-free. You can drop packages off at a USPS mailbox or have them picked up from your home. This is a super-easy way to make money online, at little to no cost to you.
ThredUp: If you're interested in selling your used clothing, ThredUp.com is another popular site with tons of users. On this site, users post pictures of their used clothing for other users to browse and purchase. It's essentially an online thrift store. Not only is it a good way to make easy money online, it's a great way to clear your closet of stuff you don't wear.
Depop: This site is an edgier version of the two sites previously mentioned. Depop.com is for the true fashion die-hards out there. Much of the clothing listed on this app is marked at higher prices than what you would find on sites like Poshmark. If you have a lot of trendy items to sell, this could be a good option for you.
Conclusion
If you've made it this far, you're well on your way to making money online and even creating a form of passive income. With so many options available, it only makes sense to take advantage of the opportunity. Whether your artistically inclined, fashion-forward, or a great handyman, there is a way for you to find fast, easy work from your computer. Just remember to be persistent and you'll be making money before you know it.