The global travel industry was worth over $2.9 trillion in 2019. This insanely huge number reflects just how profitable the travel niche really is.
If you're already in the travel niche, you may be wondering how you can harness some of this profitability for yourself.
Travel bloggers have been able to monetize their websites by partnering with travel companies through their affiliate programs.
Now, if you know me, you know that I always recommend affiliate marketing as a smart way to bring in a passive income.
If travel is your passion, you're in luck. Travel blogs offer tons of opportunities for affiliate marketing.
I highly recommend checking out my free guide on affiliate marketing if you plan on monetizing your own travel blog.
There are several travel affiliate programs out there that address different aspects of the travel industry, ranging from day tours to flights to travel insurance.
So, whether your audience is made of serious travelers or casual day-trippers, there are travel affiliate programs out there that will greatly benefit your travel blog.
9 Best Travel Affiliate Programs For Bloggers
Skyscanner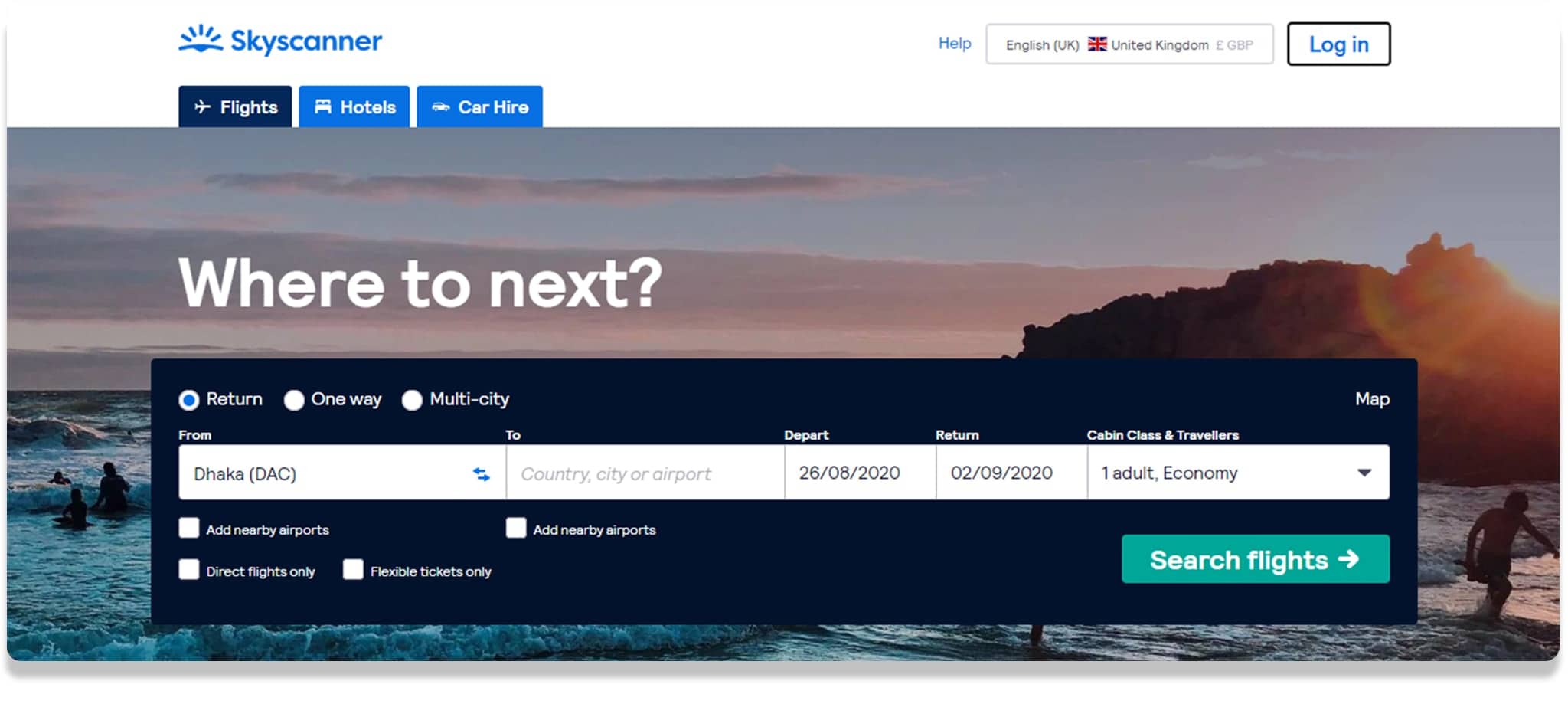 Skyscanner quickly rose to the top of the travel ranks and for good reason.
There's no doubt that booking websites are an extremely competitive niche– that's why Skyscanner chooses to be incredibly transparent about their services.
They don't bump up prices or have hidden fees. They show you every listing, regardless of whether it benefits them.
They've also taken the initiative to reduce the environmental impact of travel.
They have a handy filter that highlights which flights are emitted lower levels of CO2.
Lastly, and most importantly, Skyscanner offers a cool "mashup" feature. This lets users mix and match flights in order to find the most affordable deals.
Affiliate Program Description:
Skyscanner has an affiliate program that is ideal for travelers.
That's because they allow for click-outs from any country. They have absolutely zero location restrictions on where your audience clicks.
This program is very inclusive as to who can join the affiliate network. They invite blogs, websites, social media accounts, and forums to apply.
The products that are commissionable on Skyscanner are flights, hotels, and car rentals.
Skyscanner gives its affiliates 10 percent of all affiliate generated Skyscanner revenue.
In other words, if you refer a customer to Skyscanner and they book through the site, Skyscanner will make a percentage of the sale. From that percentage, you'll take 10 percent.
Commission Rate: 10%
Cookies: N/A
Website: Skyscanner Affiliate
GoJoinGo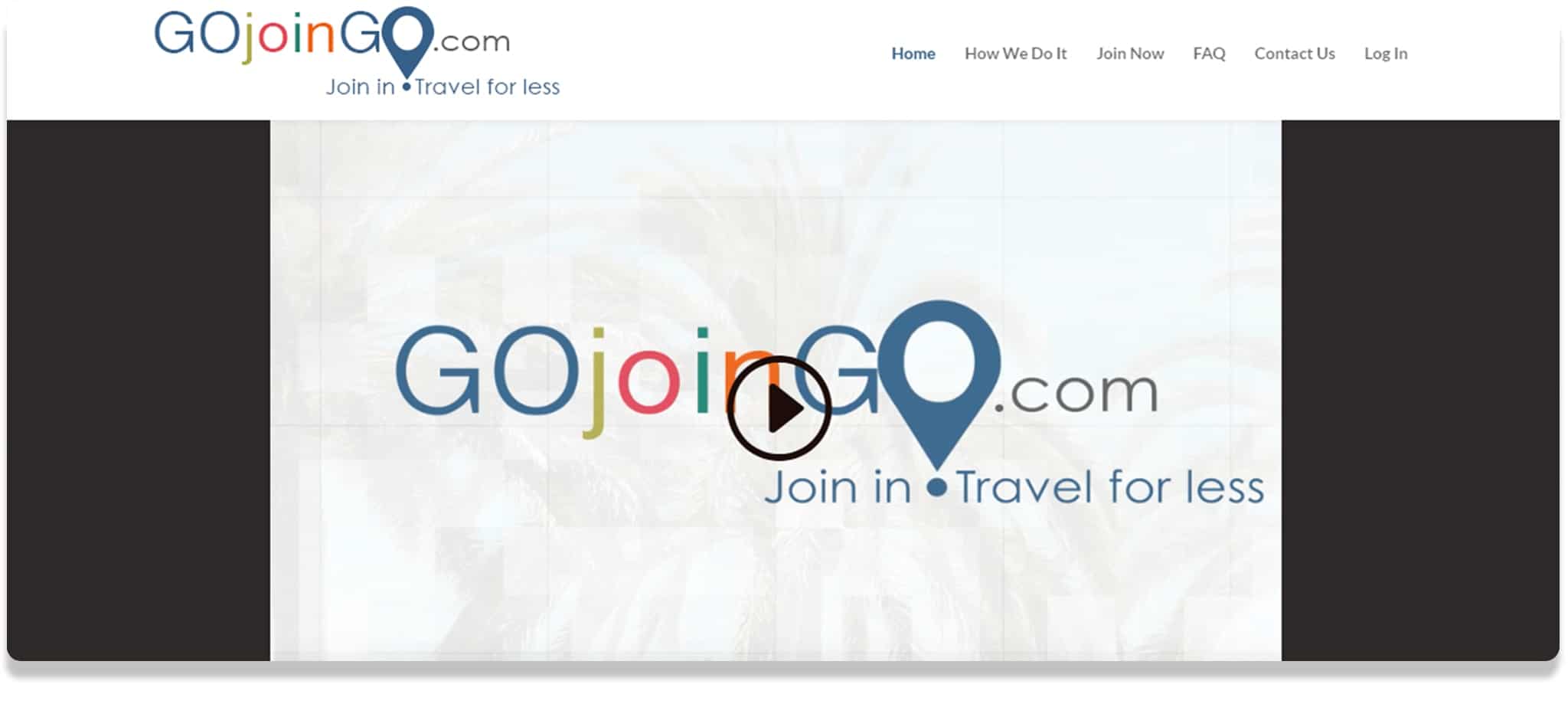 GoJoinGo offers a unique service that will appeal to just about anyone who frequently travels.
This company has partnered with a huge number of hotels and airlines and provides its members with extremely reduced prices.
If you're like me, you're probably assuming their membership is some outrageous number, but it's actually very reasonable.
Monthly membership costs users around $16.50 per month and for a full year it's $99.
Let's talk about what you get with that membership.
Members of GoJoinGo get access to 800 thousand hotels, 15 thousand destinations, and up to 70 percent in savings.
If you're wondering how this company is able to promise such big discounts, it's because they've found a bit of a loophole.
The prices you're used to seeing on hotels and flights are what is usually available to the public.
What GoJoinGo offers are wholesale prices.
These prices are typically only available to large corporations and travel agencies.
By creating a private group, GoJoinGo is able to offer these unusually low prices on hotel bookings.
Affiliate Program Description: 
GoJoinGo is a fairly easy service to promote.
At just $99 per year, most members will make back their yearly membership fee with their first booking through the service.
The affiliate program takes a two-pronged approach.
First, affiliates take home $25 per annual subscription referred by them.
Affiliates also get one percent of the price of the hotel room in their referral books.
When it comes to travel affiliate programs, it's nice to have two sources of income.
Commission Rate: $25 per referral plus 1% of the hotel sale
Cookies: 60-day
Website: GoJoinGo affiliate
Priority Pass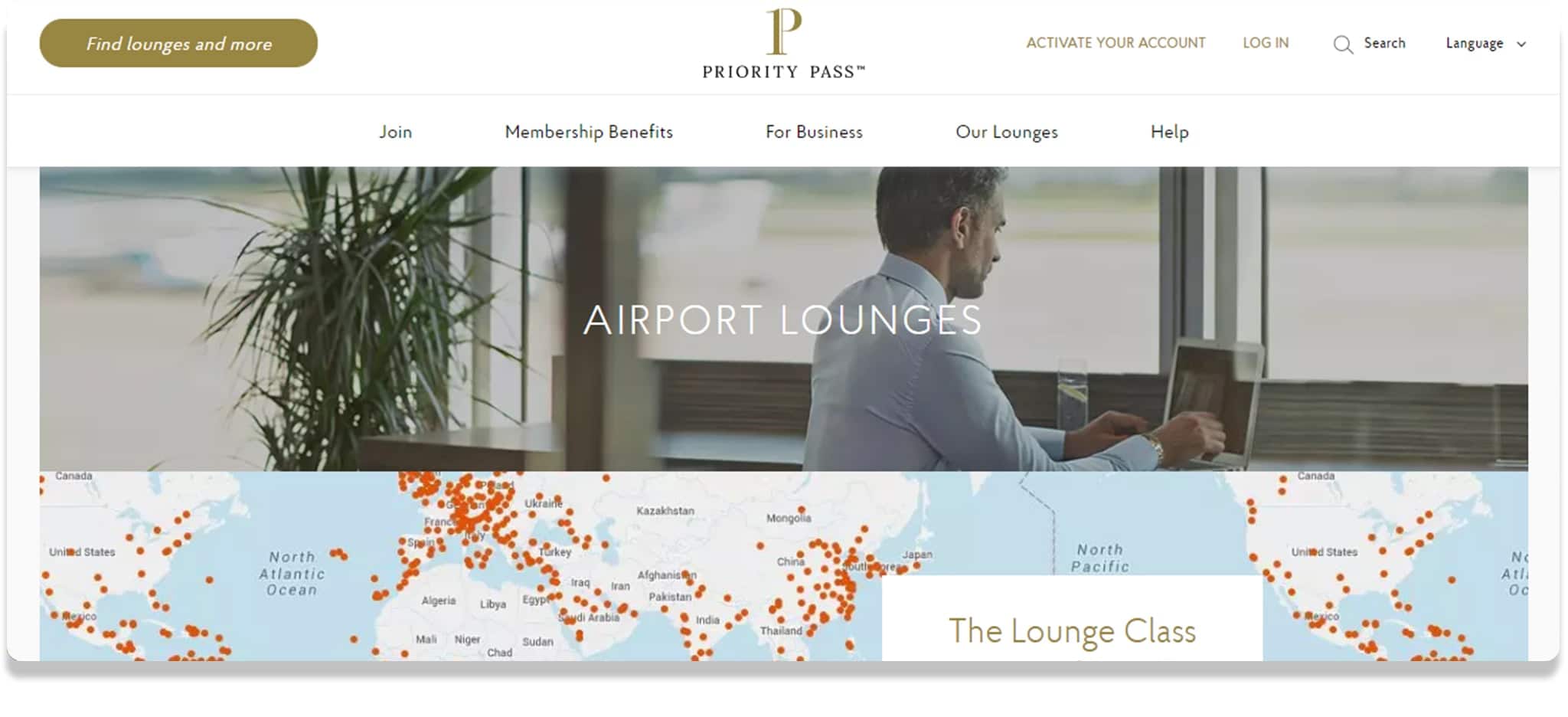 So far I've given you options for budget travel, but now I have an option for those of you who prefer luxury travel.
Priority Pass is a company that provides a very specific service.
It's members get access to private airport lounges along with dining, retail, and spa discounts.
Essentially, this service makes your airport experience much better.
Now, I don't see your average backpacker taking up this offer, but it is quite popular with people who do frequent business travel.
In fact, many Priority Pass lounges include conference rooms for meetings on the go, and they offer an option specifically for businesses.
All lounges include free Wifi, plenty of charging stations, and complimentary refreshments.
Members are also welcome to bring guests with them to the lounge.
Priority Pass lounges are located in 1300 airports around the world.
Now, clearly this is a luxury option, and the prices reflect that.
For a basic membership, the base price is $99 per year plus $32 per visit.
The midrange package is $299 per year which includes 10 free visits.
The most expensive package is $429 per year with all visits free.
So, as you can see, if you choose this travel affiliate program, your target audience should be interested in high-end services.
Affiliate Program Description:
The Priority Pass travel affiliate program gives affiliates $14 per referral and pays monthly.
Cookies last for 30-days which means you get paid if someone uses your link and make a purchase anytime in the next month.
Affiliates are also provided with promotional materials such as banners, and text that you can place on your website or travel blog.
Commission Rate: $14 per referral
Cookies: 30-day
Website: Priority Pass Affiliate
Airbnb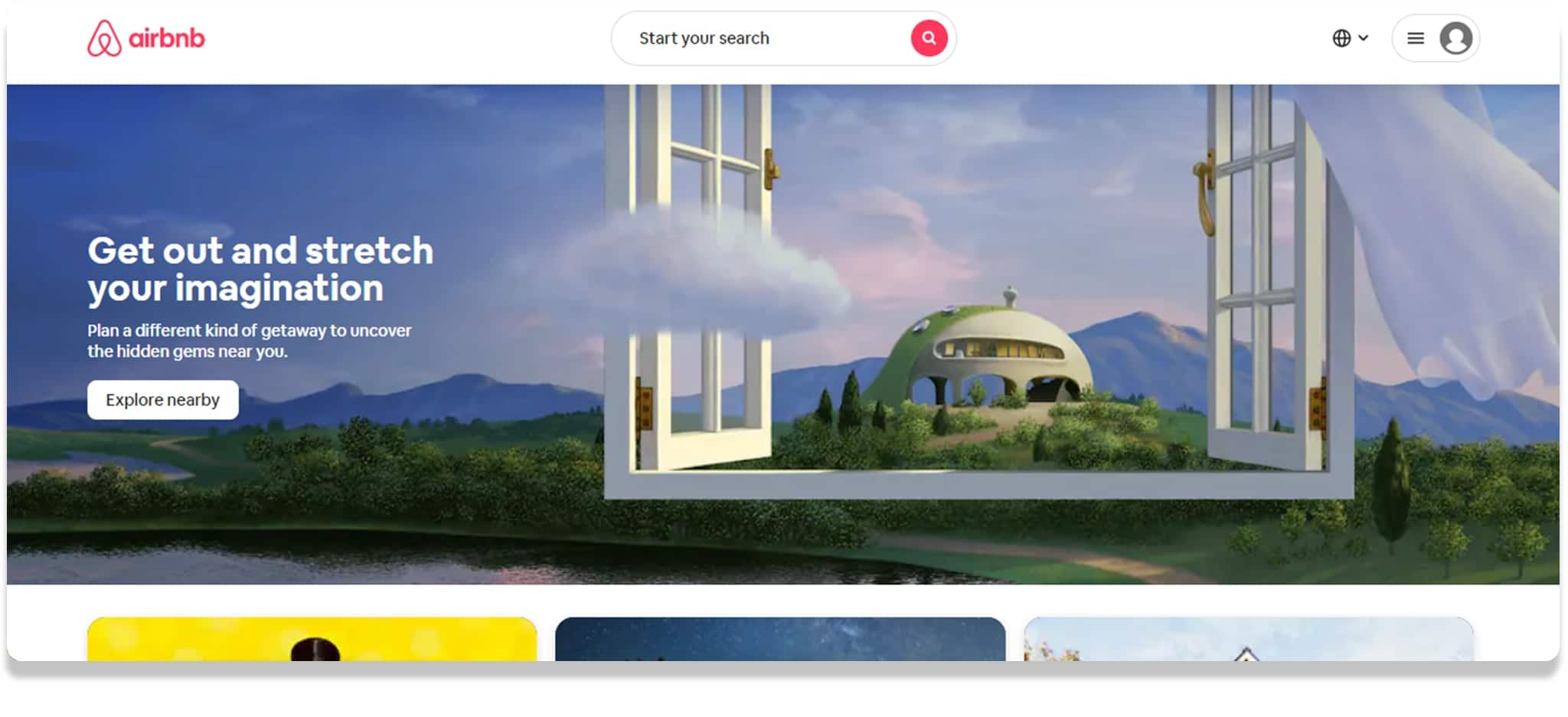 Airbnb has taken the world by storm, providing an easy way to find an alternative to hotels.
Essentially, Airbnb lets people rent out their apartments, house, or spare bedroom for short term stays.
Typically, you'll find that people use the service to find a comfortable place to stay while on vacation.
In many cases, renting an Airbnb ends up being more affordable than renting a hotel because you have access to a kitchen which gives people the ability to save money by cooking.
The great thing about working with Airbnb is that they have such a well-known name.
It will be very easy to promote this service if your target audience frequently travels.
Affiliate Program Description: As far as travel affiliate programs go, this is a fairly versatile option. As long as your audience travels, and that applies to nearly everyone, you can promote this website.
The details of this affiliate program are pretty unique as well.
Affiliates can feature any Airbnb listing they want to on their website.
That means, if you see a beautiful listing for a great deal, you can promote that on your site.
If it gets booked through your affiliate link, then you take home the commission.
Now, by far the biggest downside to this program is the requirements.
Airbnb has placed a seriously high bar for qualifying. Only applicants with 1 million visits per month are considered.
Now, I know this rules a lot of people out, but if you do qualify you can make some real money with this travel affiliate program.
As a general rule, this program is best for those of you who have established websites and a loyal audience.
Commission Rate: $72 per referral.
Cookies: N/A
Website: Airbnb Affiliate
Priceline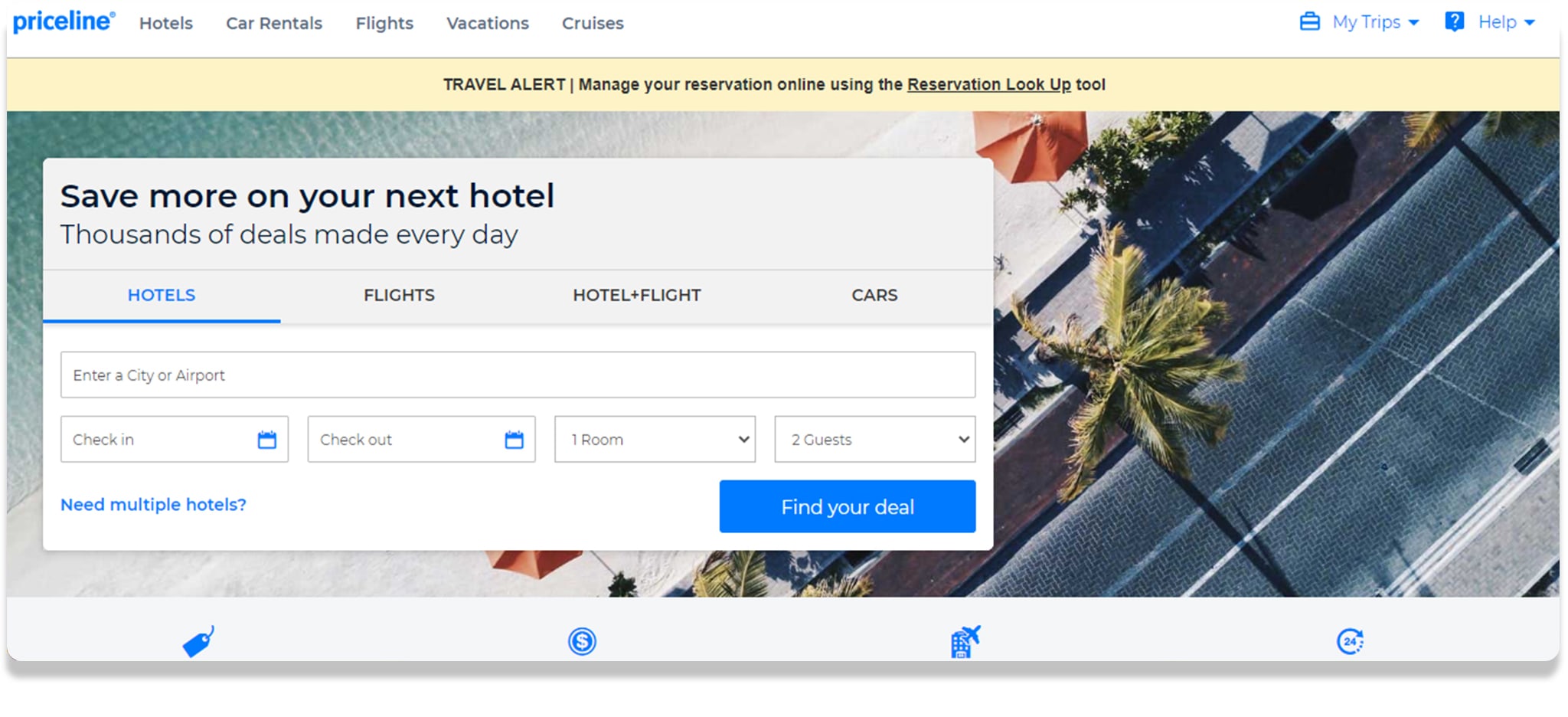 Priceline is a very well known website that helps people find deals on hotels, flights, car rentals, and cruises.
This site also offers package deals to help users save even more money on travel.
Priceline is also available as a mobile app, making it a very convenient option.
The site is well organized and provides guides for nearly every major city. Needless to say, if you're looking for a general travel affiliate program, this is a safe option.
The company stays up to date on most social media sites, making it easy to promote on multiple platforms.
As always, working with a trusted and established company is a huge benefit for the affiliate marketer.
Affiliate Program Description:
Priceline has a very professional affiliate program that offers affiliates a dedicated account manager to help with any issues that may occur.
Affiliates also have access to 24/7 users' support via phone or email. Another great feature of its affiliate program is the sales reports.
They look over your sales and generate comprehensive sales reports so that you can better craft a strategy.
Commission Rate: 7%
Cookies: N/A
Website: Priceline Affiliate Program
World Nomads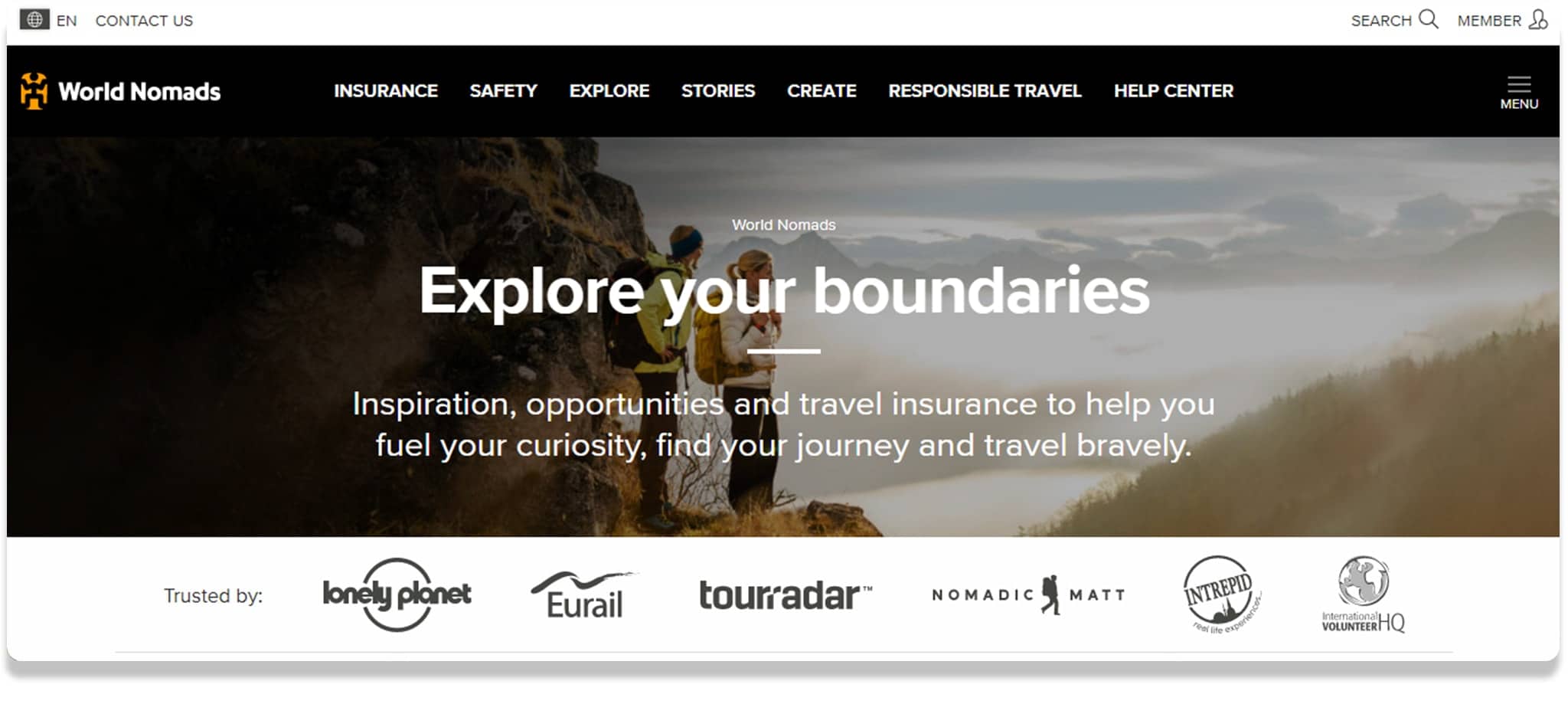 For the past two decades, World Nomads has been providing reliable travel insurance to its members.
It's services cover a huge array of incidents including common problems such as lost luggage and trip cancellation as well as serious issues like assault and medical needs.
For serious travelers, having a comprehensive travel insurance plan is a must-have.
World Nomads is owned and operated by seasoned travelers which will be appealing to a target audience of travelers.
Aside from insurance plans, this site also provides extensive updates on travel alerts and guides to safe traveling according to destination.
Affiliate Program Description: 
When we look at travel affiliate programs, one thing you want to consider is how wide of an audience you can promote to.
With World Nomads, you don't have to worry about geographic restrictions because its products are available in over 140 countries.
Now, this is especially important if your audience consists of travelers.
What use is the product unless it can be utilized around the globe?
Another surprisingly useful tool available to affiliates is their free travel guides.
You can use your affiliate link to direct your audience to these free guides, and if they purchase a policy, you get paid.
Lastly, they don't require their affiliates to sign onto fixed-term contracts and they don't cap your earnings, making it one of the most flexible options out there.
Commission Rate: 10%
Cookies: 60-days
Website: World Nomads Affiliate
Route Perfect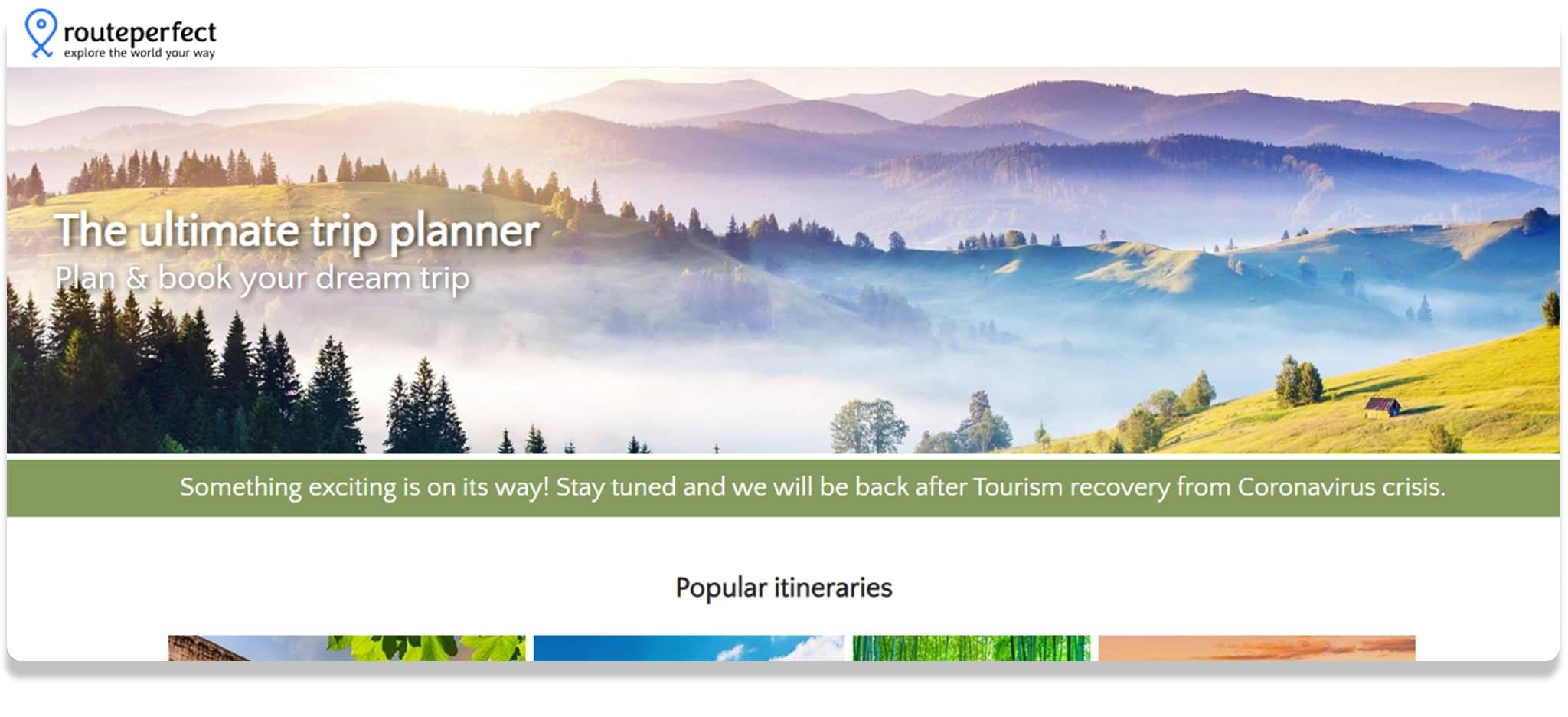 This company helps users through each step of planning and booking a trip.
In my opinion, this site is great for people who are new to travel or who want an easy, fast way to plan a trip.
It's also great for coordinating large family gatherings that can easily get complicated in the planning process.
Here's how it works:
Route Perfect has put together over 3,000 highly detailed itineraries. These itineraries include locations from all around the world.
When you click on one of these guides, you'll get information about the location, pictures, maps, and attractions.
Each location has several itineraries that each address a specific type of trip.
For example, you can choose from romantic, friends, or family-oriented trips.
Once you choose a trip that works for you, you can customize your trip by adding specific hotels, activities, and car rentals that fit your budget.
Users typically get around 20% off the original price for accommodations by using this service.
Affiliate Program Description:
For those of you who are travel bloggers, this is a great product if you're audience is looking for an easy way to start traveling.
This travel affiliate program offers a fairly high payout as well.
For each referral, you'll be paid $50. Payments are made monthly once you reach the $500 minimum.
One great feature they offer is the ability to include their travel planner on your website or travel blog.
The user can plan their entire trip up to booking from your website and then transfer to the RoutePerfect website. This makes it much easier to make conversions and earn money.
Commission Rate: $50 per referral
Cookies: 30-days
Website: Route Perfect Affiliate Program
Travelerrr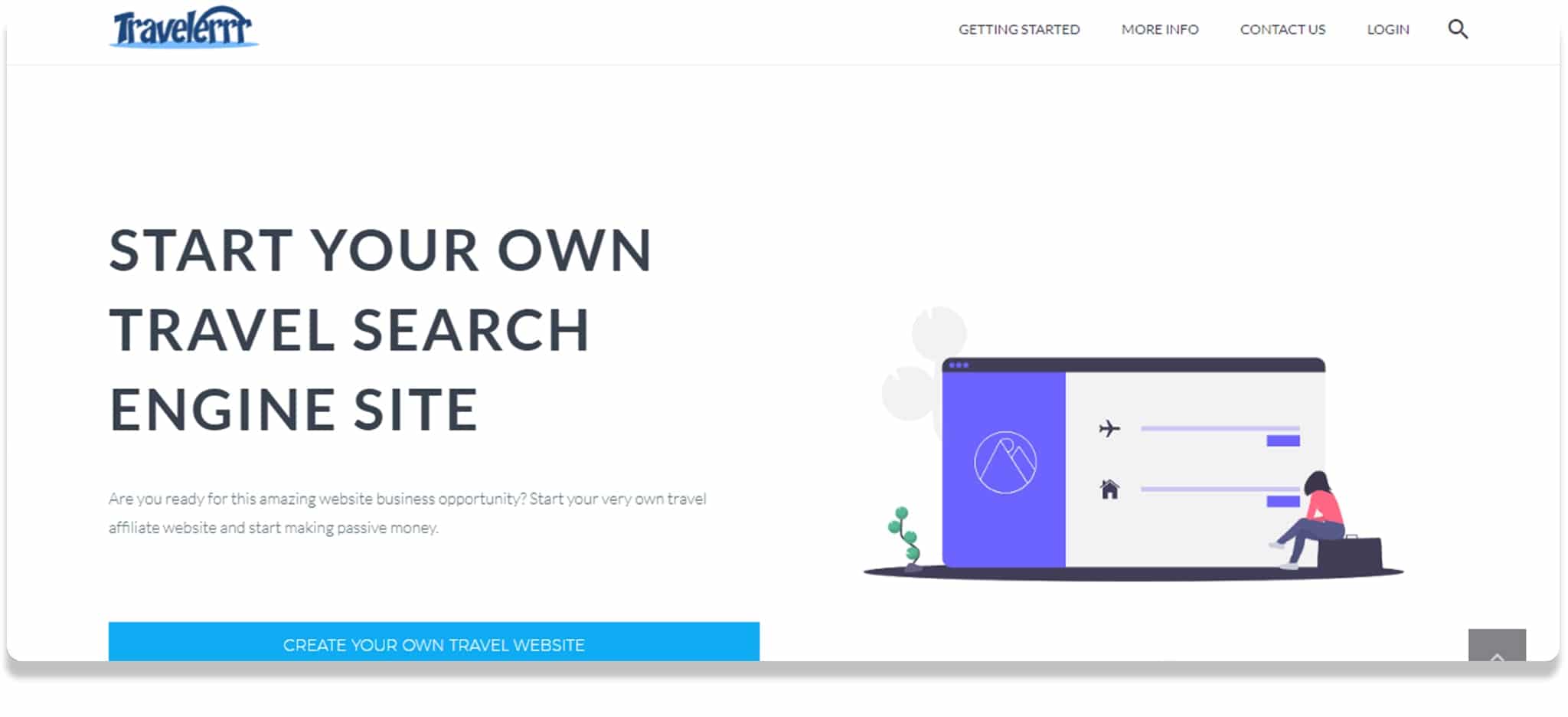 Alright, so far these travel affiliate programs are really targeted geared towards an audience of travelers.
This particular product is actually great for people in the travel industry such as travel bloggers.
Travelerrr is a service that allows people to build their own travel booking websites.
Just like Orbitz or Priceline, users can create a site that helps people find and book affordable flights and accommodations.
There are a few ways people can make money by creating a travel booking website.
The most obvious way is through ads. Site owners can implement Google ads, and also partner with cruises and rentals.
Travelerrr also has implemented affiliate deals so that you can earn a commission when a flight or rental is booked through your site.
This is a great option if you're looking to break into the travel niche and make real money.
Affiliate Program Description: 
This option differs a little bit from other travel affiliate programs on this list.
The company itself doesn't have an affiliate program.
Rather, it hooks up its users with a robust network of travel affiliate programs that have partnered with the site.
Basically, when you create a website using Travelerrr, you get paid whenever someone books through your site.
Travelerrr offers a ton of user support which is great if you're new to running your own business.
Commission Rate: 
Travelerrr has different rates for each type of booking:
Hotels: $0.05-$0.20 per click or 50%-70% per booking.
Flights: $0.05-$0.20 per click or 50% per booking
Car Rentals: 50%-70% per net profit.
Cookies: N/A
Website: Travelerrr Affiliate Program
Urban Adventures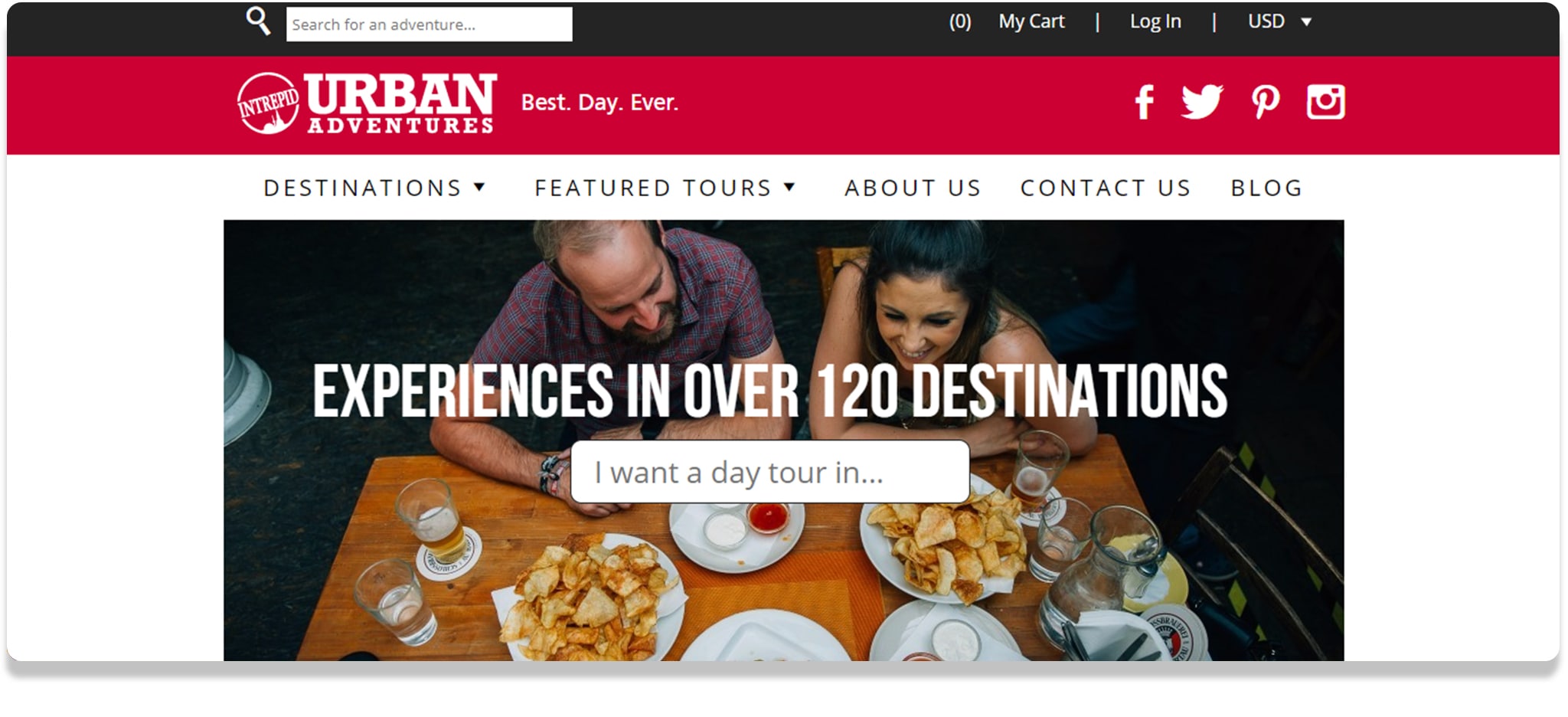 Urban Adventures provides a product that is similar to what RoutePerfect provides, but it's targeted specifically for urban travel.
The goal of this product is to provide people with authentic day tours given by actual locals.
This service is also going to be appealing to an environmentally conscious audience because they take advantage of local public transportation.
Urban Adventures over 1700 local guides and 1300 itineraries for groups of up to 12 people.
This is great for family reunions and group getaways.
Another great feature on this site is the food tours.
Urban Adventures has several food-oriented tours that local food and drink.
For example, they have a traditional mole cooking class with a chef in Mexico City.
This product is pretty easy to promote to anyone who enjoys casual or serious travel.
Affiliate Program Description: 
The most impressive aspect of the Urban Adventures travel affiliate program is the cookie duration.
Most travel affiliate programs offer cookies for around 30-days.
This program gives affiliates a cookie duration of 6-months.
This is certainly a big benefit of joining this program.
Affiliates get a 10 percent commission for every booking made with their affiliate link.
Commission Rate: 10%
Cookies: 180-days
Website: Urban Adventures Affiliate Program
Last Thoughts
When it comes to monetizing travel blogs, it is a smart decision to choose relevant travel affiliate programs.
Now, as you build your affiliate marketing strategy, you should be thinking about which programs represent your blog the best.
Too often I see travel bloggers promoting far too many products or products that hold no interest for the target audience.
It's in your best interest to get a deep understanding of what your audience is looking for before you choose your travel affiliate programs.
If you need further advice on how to start a blog, check out my step by step tutorial on how to build a blog quickly and efficiently.