These days it takes time to make money blogging, so it is important to understand all the different ways you can monetize your website.
The way you monetize your website depends on several factors. The number of visitors you are getting, the type of visitors, and where those visitors are coming from all affect the choices you make for your blog.
I am going to assume that if you are reading this you already have a blog and you are generating some traffic.
If you don't already have a blog but are interested in starting one, check out my article on how to start a blog. I break it down step by step so you can get your blog up and running, and recommend the best website builders to set up your site quickly. .
How to Craft a Strategy
Before we dive into monetization techniques, you need to understand what type of value you are offering to your readers.
By value, I mean what topics are you covering and what information are you giving your audience.
If you have a niche site, it's likely that your visitors will be interested in a product or service related to that niche, so it's important to craft a strategy that addresses their wants and needs.
Carefully planning an effective monetization strategy could mean the difference between a blog that makes $1,000 dollars per day and one that makes $100 per day.
RELATED: Here are real-life examples of successful affiliate marketing websites 
You may as well leave money on the table if you don't leverage your website traffic the right way. On the other hand, over-optimizing for monetization is a pitfall you want to avoid.
Speaking of monetization, let's talk about how much you can really make with a blog.
How much money can you make blogging?
There is really no limit to how much money you can make with a blog. It all depends on your niche and the quality of your content.
Some bloggers like Brian Clark, from CopyBlogger.com, generate over a million dollars per month with their blog. Of course, that kind of money takes time and dedication but clearly it's possible.
So, let's break this down a little bit. The amount of money bloggers make is directly correlated to how much they blog. That means publishing quality content on a consistent basis.
Believe it or not, it is not unheard of to make anywhere from 1,000 to $5,000 per month in the first year with a blog.
Is it possible to make six figures with a blog? The short answer is yes, but you will need to start building your blog and get the ball rolling.
Do bloggers pay taxes?
If you live in the U.S any income generated with your blog must be reported to the IRS. Regardless of how the income was generated (i.e affiliate marketing, ads, product sales, services, etc.).
You can easily set up an LLC using Legal Zoom in order to open a bank account and separate your blog income from your personal income.
Now that I've gotten that out of the way, let's dive into the best strategies for making money with your blog.
Top Strategies For Monetizing a Blog
1. Affiliate Marketing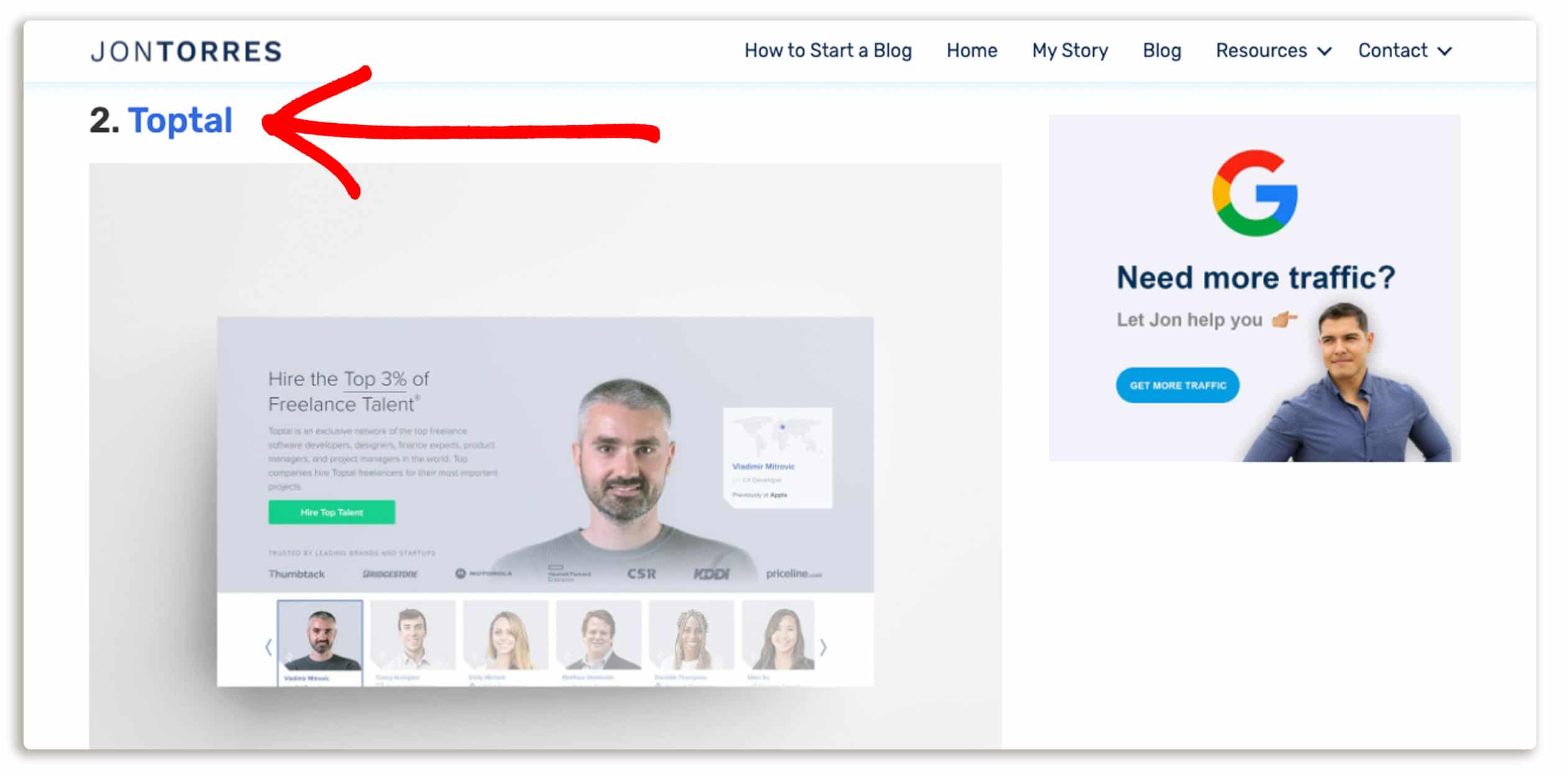 If you have been following me for a while then you know that affiliate marketing is my favorite way to monetize a website.
If you are looking to make passive income, then affiliate marketing is the way to go. How would you like to wake up every morning and see you made money overnight? Just take a look at this screenshot from my daily earnings marketing a dating product.
The best part about affiliate marketing is that you get paid for recommending the products and services you already use. There are many reputable affiliate programs that will pay you for referring members.
I like affiliate marketing because you don't have to worry about managing a product, inventory, shipping, or customer service, just send traffic to the right courses and get paid.
Of course, it is easier said than done, to make any real money with affiliate marketing you need to bring in a significant amount of targeted traffic. But the key is to be persistent and continue to make progress.
Here are some great affiliate programs and networks to take a look at:
Bluehost: This program has cheap plans that are easy to sell and pays $65 per referral.
WP Engine Hosting: this program offers one of the highest commissions, starting at $200 per plan.
Wix: this popular website builder gives affiliates $100 per referral.
ShareASale: This is an affiliate network where you can find programs for just about any niche.
2. Generate Leads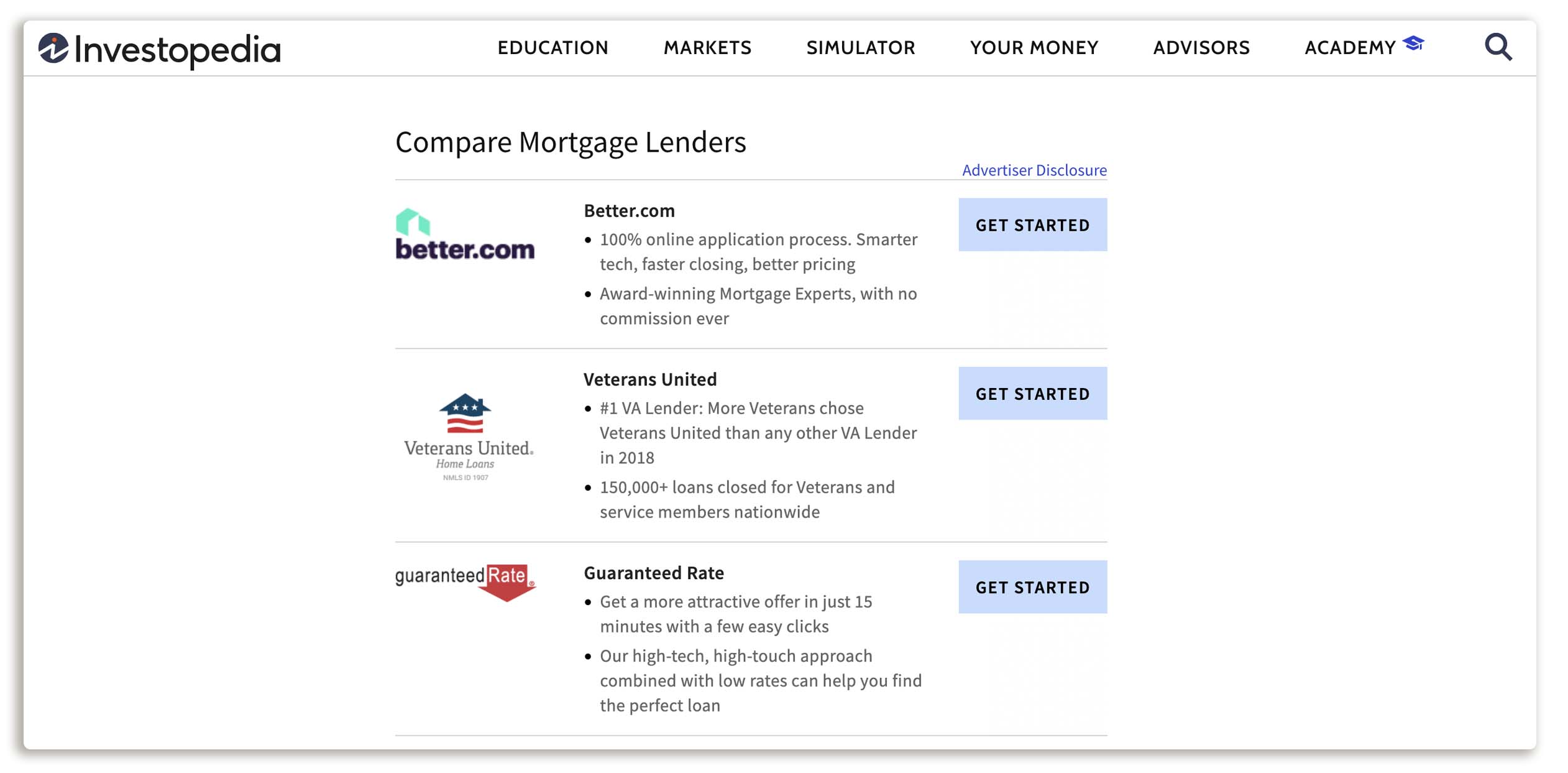 Lead generation is similar to affiliate marketing, but rather than selling a product or service the goal is to generate a lead.
A lead is any person that indicates interest in any product or service. Typically, a lead is generated when a person submits a contact form with personal information (i.e.. name, email, phone, number, or trial subscription).
Let's say you have a website that gives mortgage advice to new home buyers and you want to monetize your traffic. One option would be to send users to a company that buys mortgage leads.
There are many companies that are willing to pay a marketer to generate leads. You can find offers like this on affiliate networks like ShareASale.
3. Sell a Course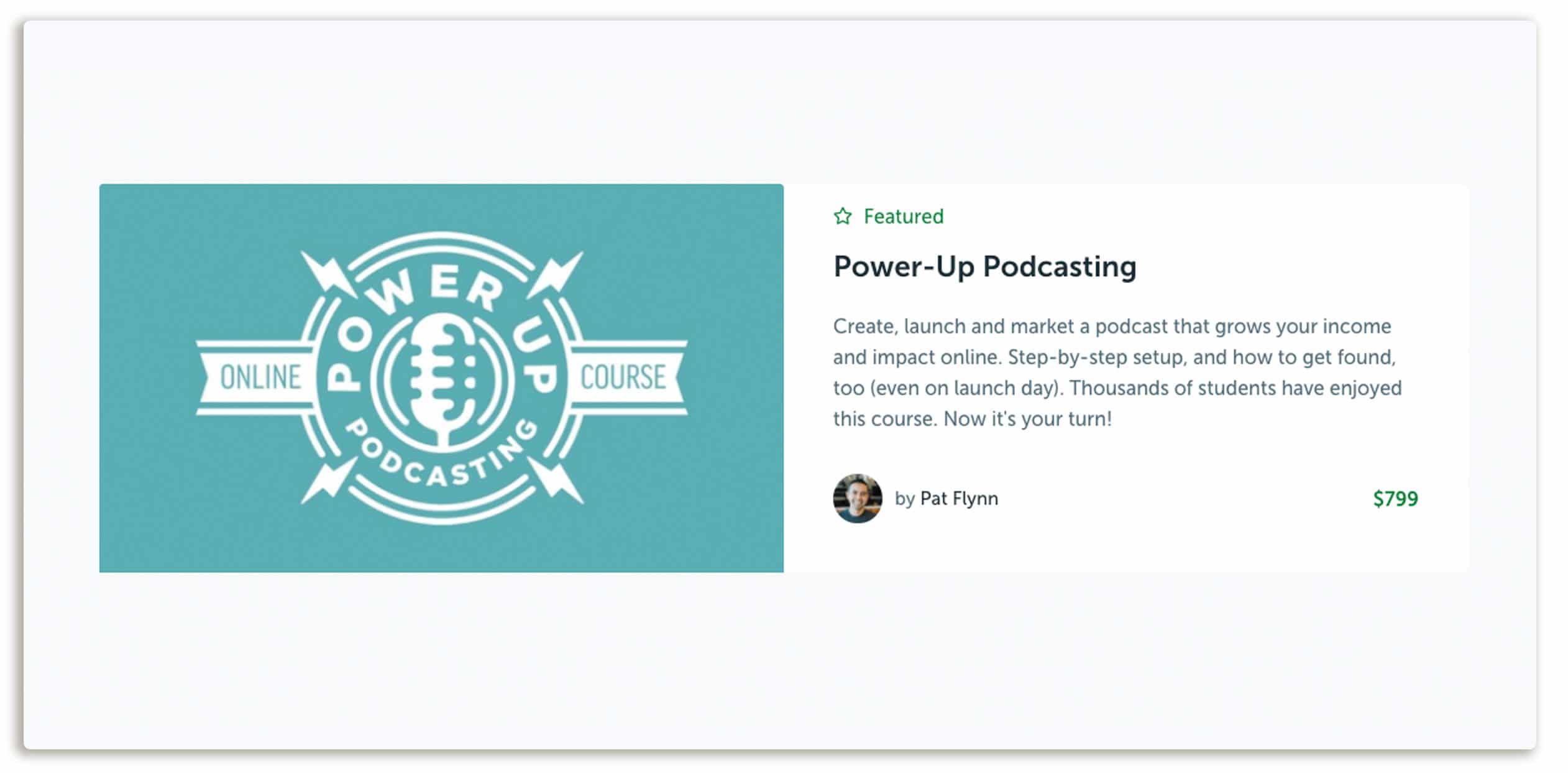 Selling your knowledge is perhaps one of the most powerful ways to leverage your website traffic.
According to Statista, digital education and e-learning are forecasted to surpass 243 billion U.S. dollars by 2022. Wouldn't you like to have a small sliver of this market? I sure would like to.
If you decide to sell a course, there are a few course building platforms you can choose from.
The first route you can take is working with a course marketplace. A course marketplace is an online platform that aggregates courses from several categories from different instructors. Course marketplaces are great because they have a built-in audience.
The second path you can take is to create a WordPress course. There are course websites that offer plugins for your WordPress website that makes it easy to implement a course. This is great for those of you who already have a solid audience and have a WordPress website.
Here's how to start a course:
Choose a reliable online course platform
Create a course relevant to your niche
Film quality, engaging videos.
Direct your audience to your courses and direct your students to your blog
Start making money
You can use a variety of course building platforms to sell your knowledge depending on your needs and skill levels. I typically recommend using Teachable for ease of use, and Learndash if you need further customization and features.
4. Start an eCommerce Store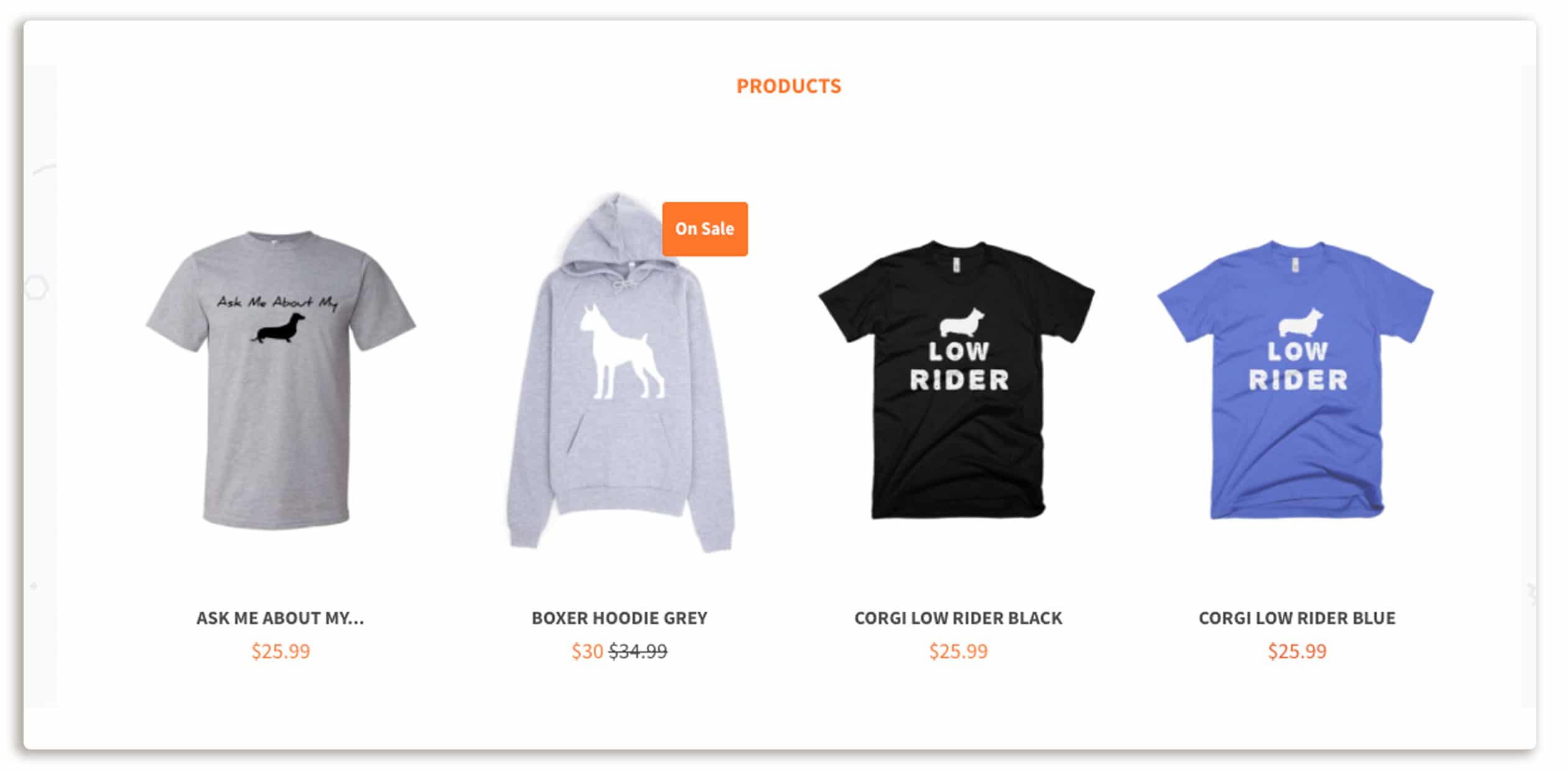 I know what you're thinking, managing inventory and stockpiling products is the last thing you want to do. Trust me, I agree and it's not a fun way to spend your time.
Let me assure you that those days are over.
You can use a dropshipping method to sell products without ever stocking up inventory. This is a good turnkey strategy to squeeze more out of your blog while focusing on creating more content.
So what is drop shipping you ask? Dropshipping is a retail method where the store purchases inventory from a third party who handles inventory and shipping.
Here's a handy visual from brihaspatitech.com: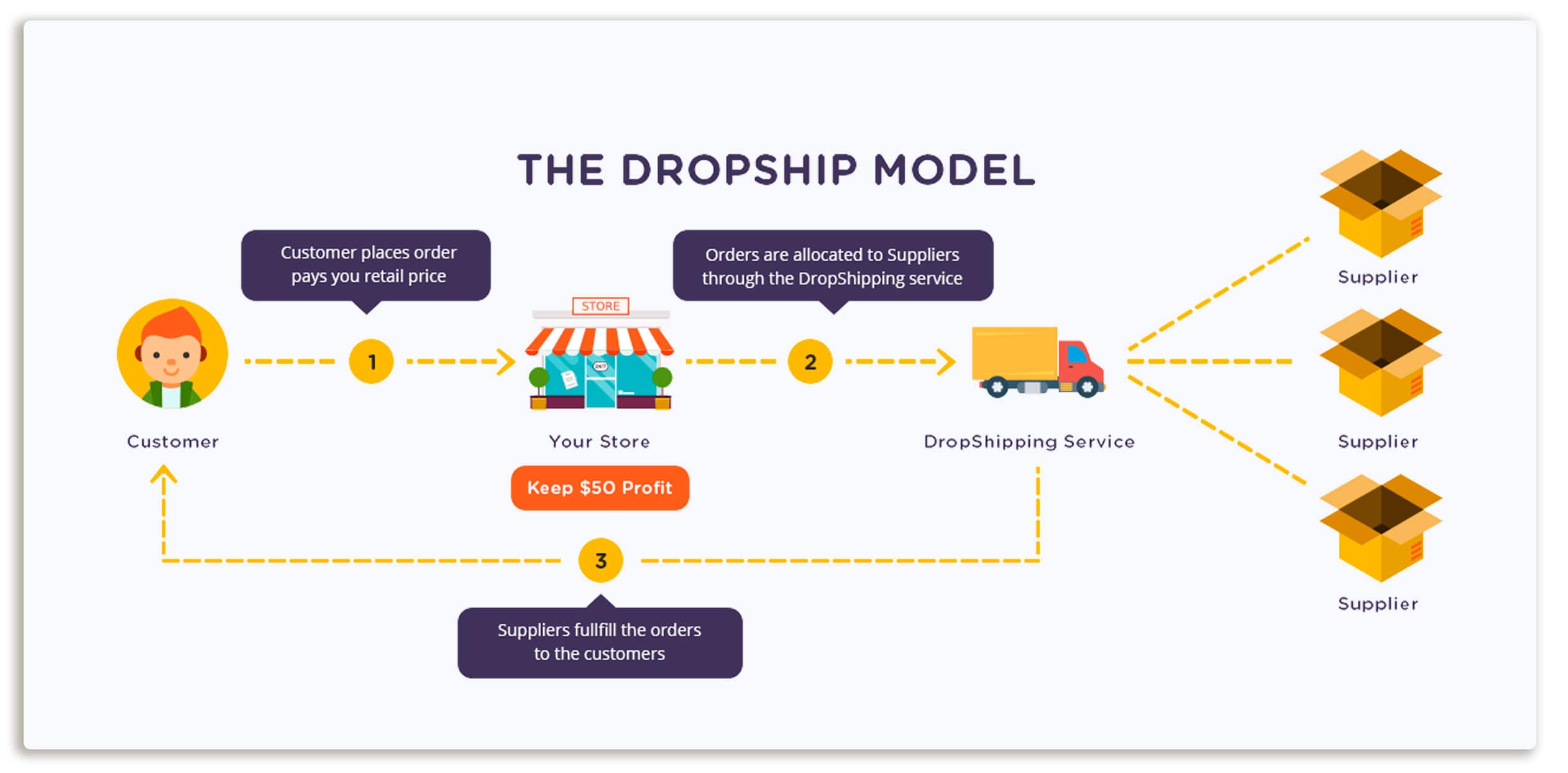 Dropshipping is incredibly convenient because you don't have to worry about stocking goods or fulfilling orders. The third-party, usually a wholesale warehouse or manufacturer, handles all of it.
Incorporating this into your blog not only gives you a new way to make money, but it also boosts your credibility. Not only do you provide helpful content to your users, but you have an online storefront as well.
Oberlo is a company that offers drop shipping to independent businesses. This company is great if you have a Shopify store.
Here's how it works:
Browse and select products to put in your store.
Oberlo keeps track of inventory for your products
When a customer purchases an item, Oberlo packages, and ships to them.
There are tons of products that you can choose from including fitness and sporting goods, beauty and health products, outdoors and fishing goods, tech products, and fashion items.
5. Google Adsense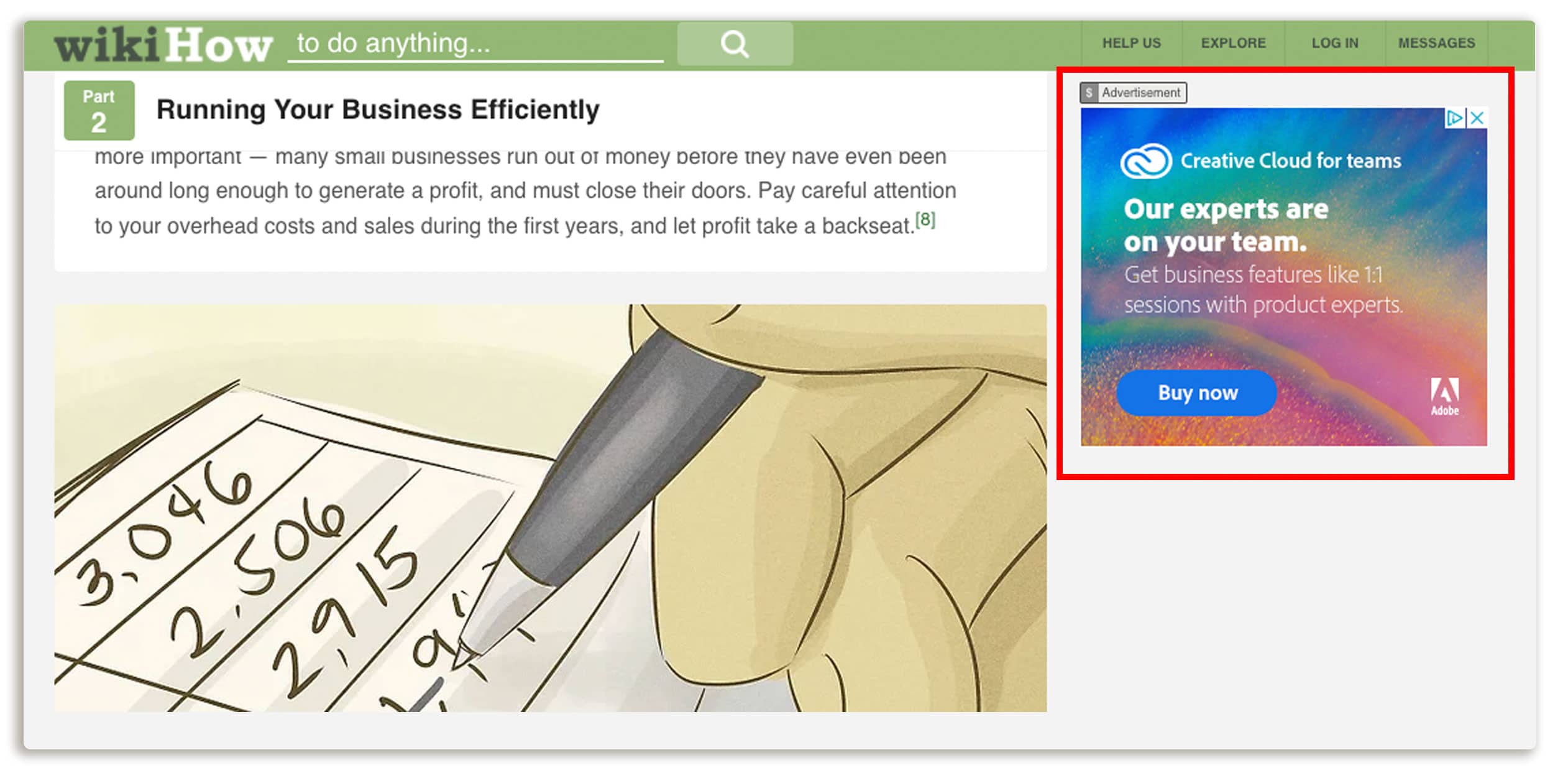 If you have a blog already, chances are you've considered Google Adsense. Let's take a look at what this option means and all that it entails.
So, Google Adsense essentially gives content creators an additional way to earn money from their online publications.
Here's how Adsense explains it:
Basically, you open up ad spaces on your blog and choose where you'd like them to appear. Advertisers then bid on these ad spaces to earn a spot on your blog.
The advertiser who pays the most wins the ad space. Google Adsense takes care of billing and payments.
Signing up for Adsense is totally free. Every time someone clicks and interacts with the ads on your blog, Google pays you.
You would want to use this strategy when there is no clear monetization strategy for your site. Celebrity gossip websites, for example, get lots of traffic but they have a hard time monetizing because the traffic is lower quality. In this case, Google AdSense would be the best choice.
6. Build an Email list
If you are getting traffic to your website you should definitely think about building an email list.
Creating an email list gives you an opportunity to build a solid relationship with your audience, offer exclusive content, discounts, courses, webinars, and eBooks.
The reason why it's so important to have an email list is that it makes your audience feel connected. A connected audience is far more likely to purchase whatever it is your selling.
Building an email list takes a little time, but it doesn't have to be hard. The first step is to incorporate a lead magnet onto your homepage.
A lead magnet is an incentive, such as an eBook, that you provide to visitors in exchange for an email address. Use these email addresses to build your contact list.
Of course, managing a successful email campaign is a lot of work if you do it manually.
You can use a variety of email automation software like ConvertKit or ActiveCampaign to build an email list with an automated campaign.
These products can help contact your audience with personalized emails, at the right time. They use analytics to target people based on previous behaviors, purchases, and personal preferences.
7. Offer Consulting and Coaching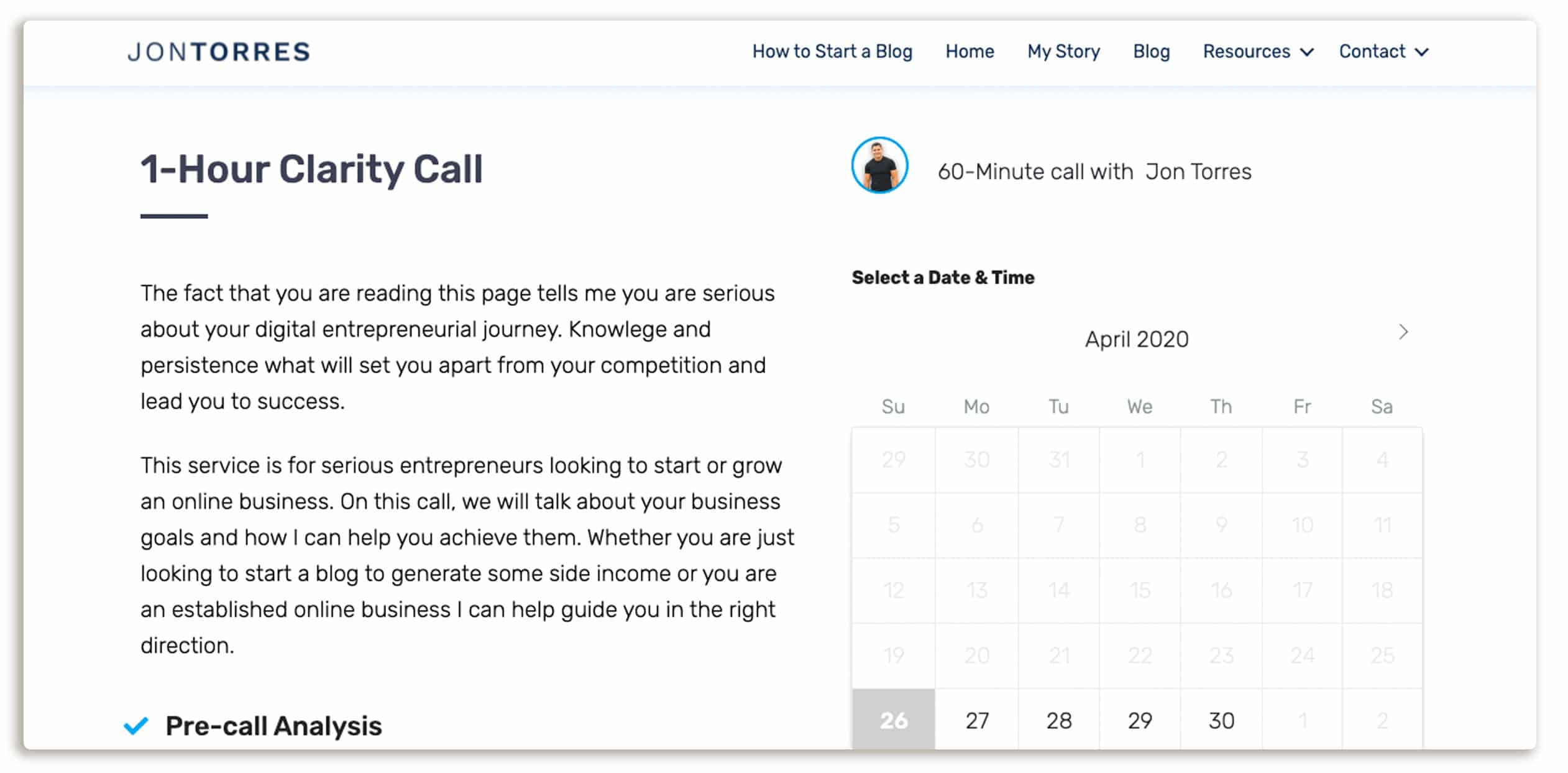 If you develop an audience on your blog, chances are people are looking at you as an authority. If that's the case, you can offer your knowledge in one consultation and coaching sessions.
You're probably wondering how much you can sell coaching for. The answer is that it depends on a number of factors.
What is the demand there is for your service? How much time can you dedicate to consulting?
These are the questions you should think about before estimating how much money can make.
The higher demand there is, and the more credibility you build, the more you can charge for a consultation.
In order to build a clientele and have consistent consultations lined up, you should offer a variety of packages like one-time consultations on specialized topics or weekly coaching calls with regular clients.
In order to decide on your hourly prices, take a look at the market rate. What are other consultants in your field charging for their services? Work off this as a baseline for your own prices.
Consider keeping 50% of your project fee, 30% for expenses, and 20% for any remaining costs.
Like any business, building a clientele will take some time and effort, but if you're willing to put in the work, you can make some really good money this way.
8. Sell an eBook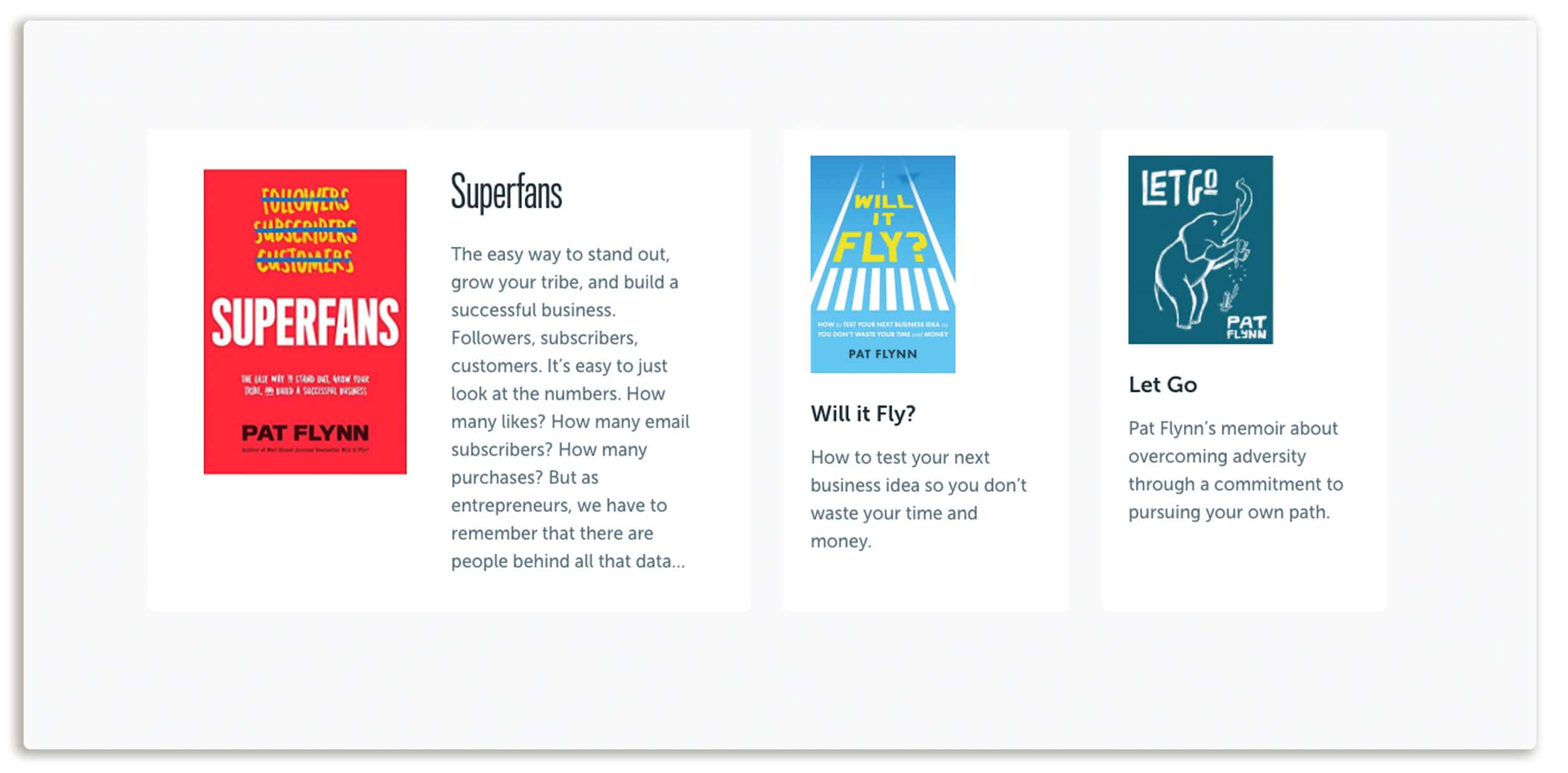 There's a reason almost every expert offers an eBook on their website. First of all, it can be a great way to generate leads and build an email list. The second reason is pretty obvious– you can bring in another source of income.
An eBook is usually a short book that is accessible in an online format. The eBook can be anything from a tutorial, self-help, how-to, fitness guide, or even a cookbook. Whatever relates to your niche, is what you should focus on.
In order to sell an eBook successfully, you need to have an interactive and engaged audience. That means refining your niche and doing the research to provide educational material.
Let's look at an example. Say you have a blog on health and fitness. If you want to monetize your blog, you can offer an eBook on something related to your niche.
For example, "How to create a High Protein Meal Plan," or "Home Workout Plan for Beginners" are both eBook topics that are relevant to your niche. Write about topics that your audience is willing to pay for.
Once you create your ebook, you can sell it directly on your website. All you need to do is set up a shopping basket on your website, or incorporate Paypal.
9. Sell Sponsored Posts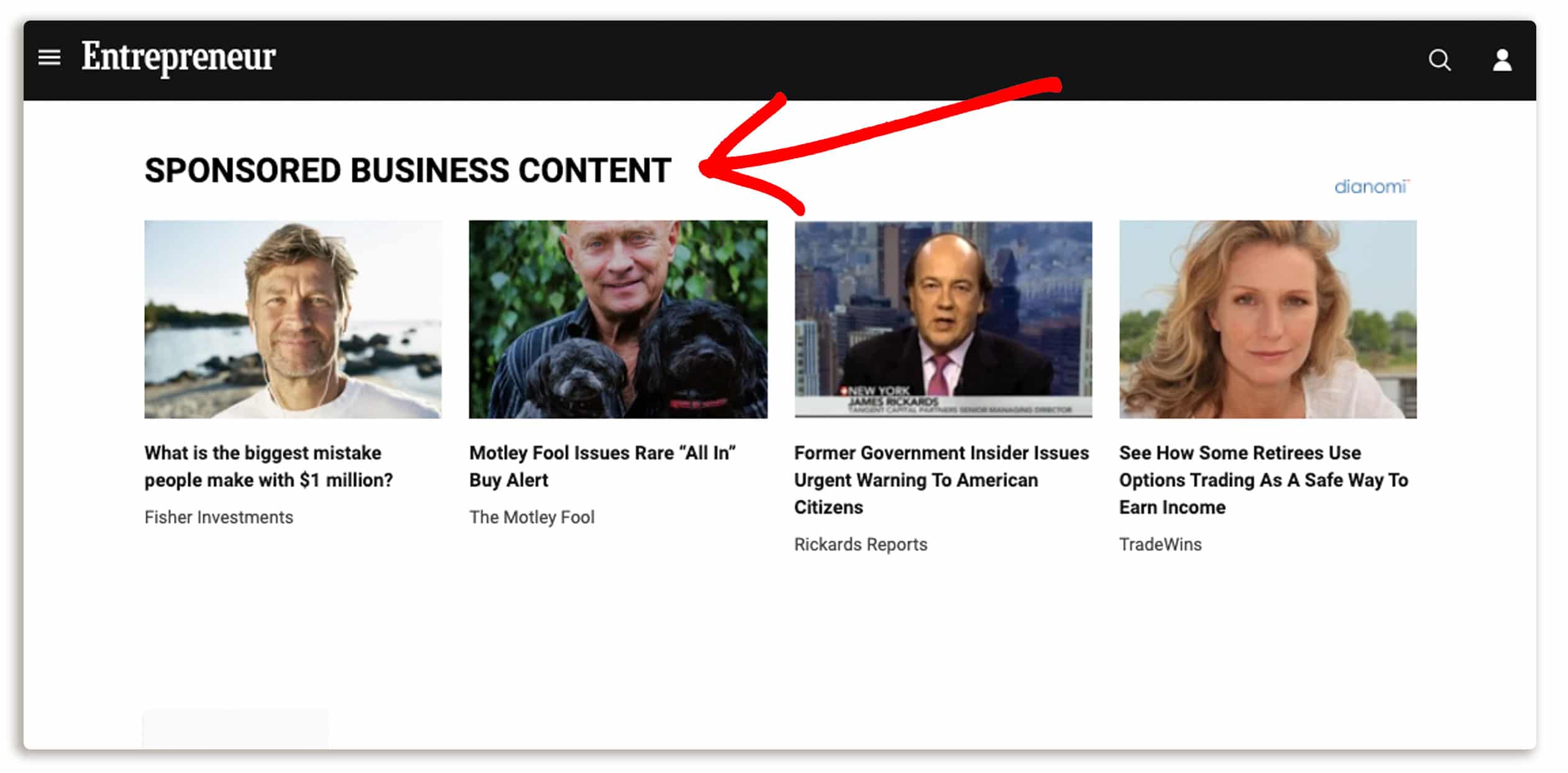 Sponsored posts are essentially guest posts that companies pay you to feature on your blog. Just like with affiliate links, you have to disclose the sponsored post at the beginning of the article or post.
In order to sell sponsored posts, you do need to have some decent traffic on your blog. But don't let that discourage you. The amount of traffic you need depends entirely on the niche you're in. You may find that you have enough traffic to start utilizing this technique.
The first step you will want to take to get started with sponsored posts is to add an "Advertise" section to your website. This page should list your rates for sponsored posts and your website stats. This will make it easy for companies who are interested in working with you.
Here are some top sponsored post companies:
AcornInfluence: This company matches influencers with relevant brands. Once you're matched a brand you follow the brand's guidelines to create and share content with your audience.
ValuedVoice: This site is a network that influencers can join to find paid opportunities. You can join for free and choose the types of paid opportunities you're interested in.
TapInfluence: This site is really geared towards social media posts. Influencers bid on opportunities from marketers.
Just remember that selling sponsored posts is not the same thing as selling links. It's against Google's terms of service to sell links in an attempt to manipulate the algorithm.
10. Offer a Subscription Option
If you have a following on your blog already, you can turn some of those followers into paid subscribers.
Creating a subscription option is a great way to earn a consistent income. Depending on your niche, your subscription service can offer your audience a regular dose of your product or service.
Usually, the subscription service offers an exclusive product that only your subscribers receive. Subscriptions can offer access to regular courses, specialized articles, industry reports, products, tutorials, or mentoring.
Once you create your content you can offer it to your audience through a subscription platform and direct your blog readers to your subscription services. You can create a variety of subscription plans for your readers to choose from.
12. Accept Donations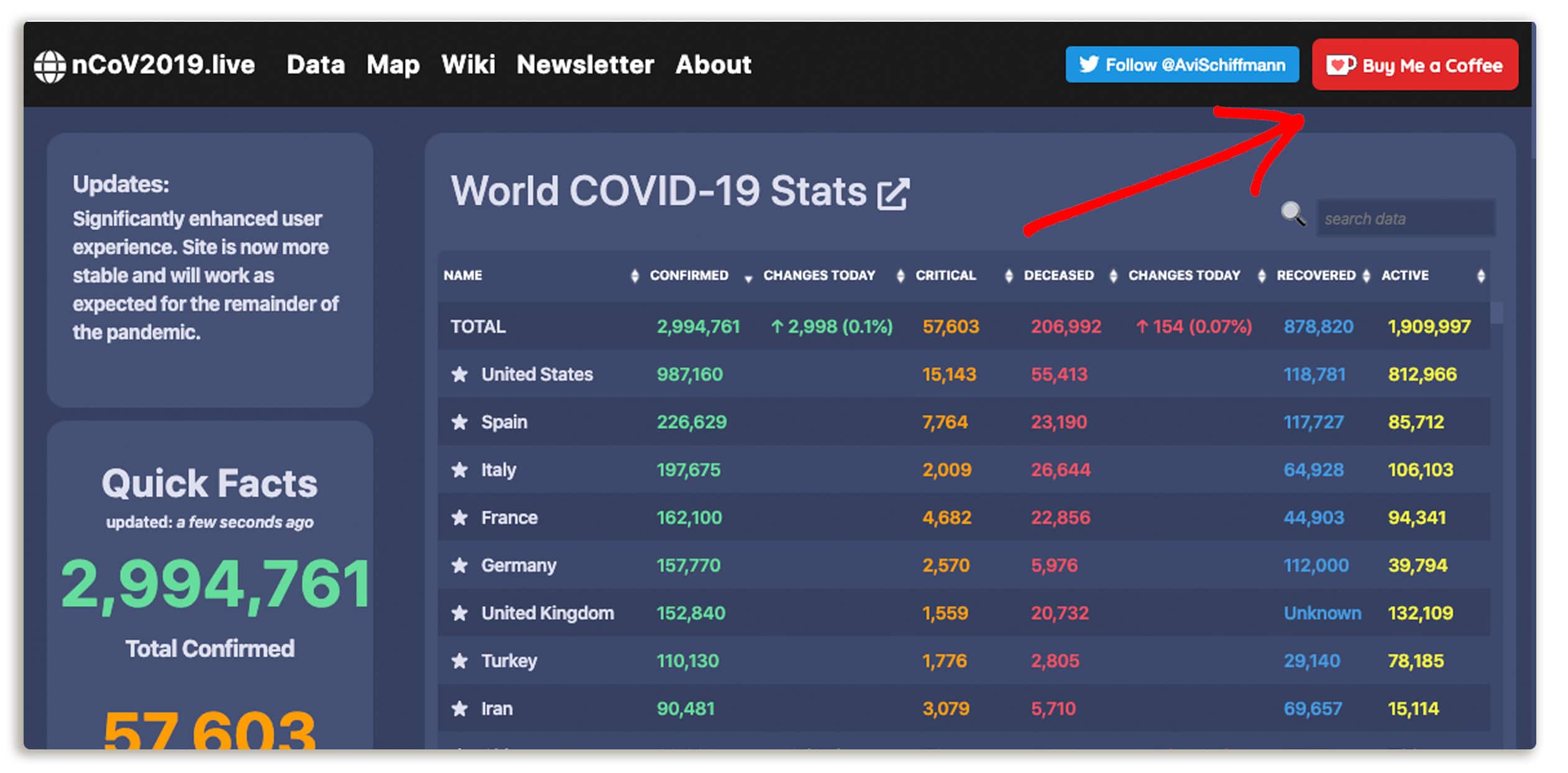 One unique way to make some extra pocket money through your blog is to accept donations. There are tons of creative ways to do this. Here are some of the best ways to do it:
Buy Me a Coffee: This is a cool WordPress plugin that adds a small button to your website that allows visitors to show some monetary support.
PayPal Donate Button: This is a straightforward way to accept funds on your blog. All you have to do is follow the instructions on the PayPal website to access the code. Once you have, just copy and paste it onto your website.
Donation buttons probably aren't going to bring in the most money, but it's a nice addition if you want to monetize your blog. It gives readers an easy way to show support and you can use the funds for improving your blog.
13. Create premium content
This option is similar to offering a paid subscription except it doesn't need to be provided on a regular basis. Just like a subscription service, this content should be created especially for readers who pay to access it.
Paid content can be an eBook, guide, tutorial, digital products, exclusive photos, anything that you believe your audience is willing to pay for.
The number one thing to remember when you offer paid content is to make sure it's actually useful. You need to fulfill any promises you make about the product. If your audience purchases your product and it's sub-par, you're only hurting your reputation.
The best way to get people to purchase your premium content is to create great free content. If you can successfully grow an audience who loves your free content, they're much more likely to purchase premium content.
14. Host webinars
Webinars are really a specialized form of premium content. Now, here's the deal, webinars take a little bit more time and effort than just incorporating an affiliate link into your blog.
However, if you want to put in a little extra effort, webinars can be a great way to make money and boost your credibility.
There are two things that need to happen before you start selling webinars. First, you need to be perceived as an expert by your audience. Second, your webinar needs to be on a topic that people are dying to know about.
If you've got those things covered you can look into programs to host your webinars. Here are some popular options for webinar software:
WebinarJam
GotoWebinar
ClickMeeting
WebEx
GetResponse
Many of these options can guide you if you're a beginner. They can provide you with excellent customer service with options for both large and small businesses.
15. Buy/Flip websites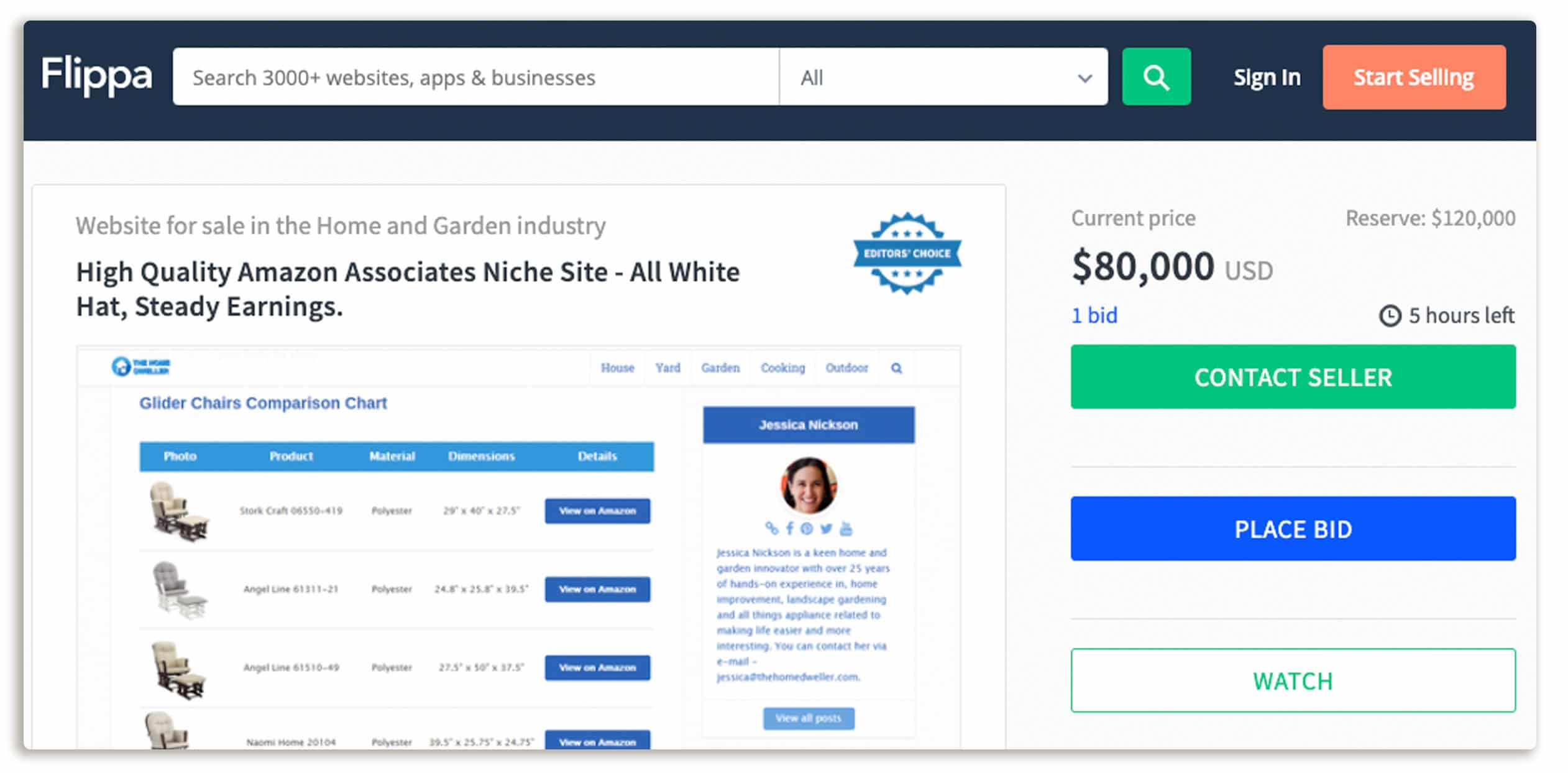 Last but not least, we're going to talk about website flipping. I'm sure you've heard about flipping houses, but websites are a lesser-known way to make some money.
So what is website flipping? Essentially, people can buy a website domain that already exists and renovate the website. Once the website has been optimized and traffic has been established, the new owner can sell it at a profit.
Sounds pretty cool right? If this is something that interests you, you can use a website like Flippa to buy and sell online businesses. Flippa is free to join if you're a buyer.