Leadership is a learning process that takes years. Great leaders aren't born as great leaders – they become that way through decades of self-improvement.
And no one ever wakes up one day and decides that they are the perfect leader. There is always something to learn and new ways to grow, but there are certain qualities most leaders share that we can learn from.
If you're an entrepreneur, you know that leadership is incredibly challenging. Let's face it – it's difficult to be a leader when you're running all facets of a business.
This post is all about leadership and inspiration from the best people in business and in life. I've compiled a list of some of the best, most memorable lessons from the world's greatest leaders, both past and present.
Bruce Lee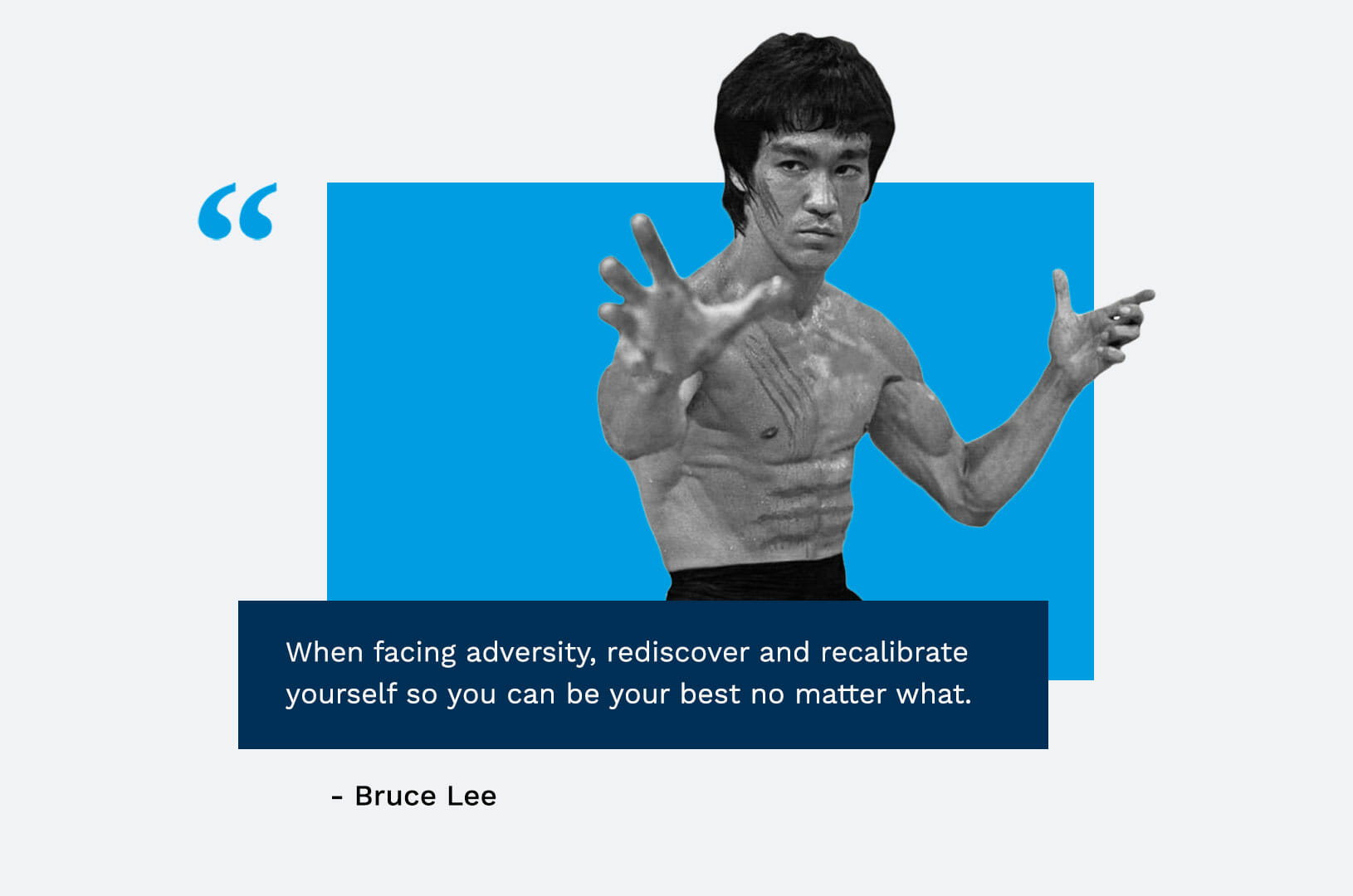 "When facing adversity, rediscover and recalibrate yourself so you can be your best no matter what."

-Bruce Lee
Bruce Lee only lived until he was 32, but he lived a very impactful life. He not only trained others, he inspired many people to be the best they could be.
An incredible martial artist and entertainer, Bruce always thought on his feet. The quote above eludes to the fact that you should always use resources that are available to you, even when you are faced with limitations. His point was to always make yourselves useful. This requires a lot of creativity.
When life throws obstacles your way – which is inevitable – think on your feet. As a leader, see around the obstacles.
Mohamed Ali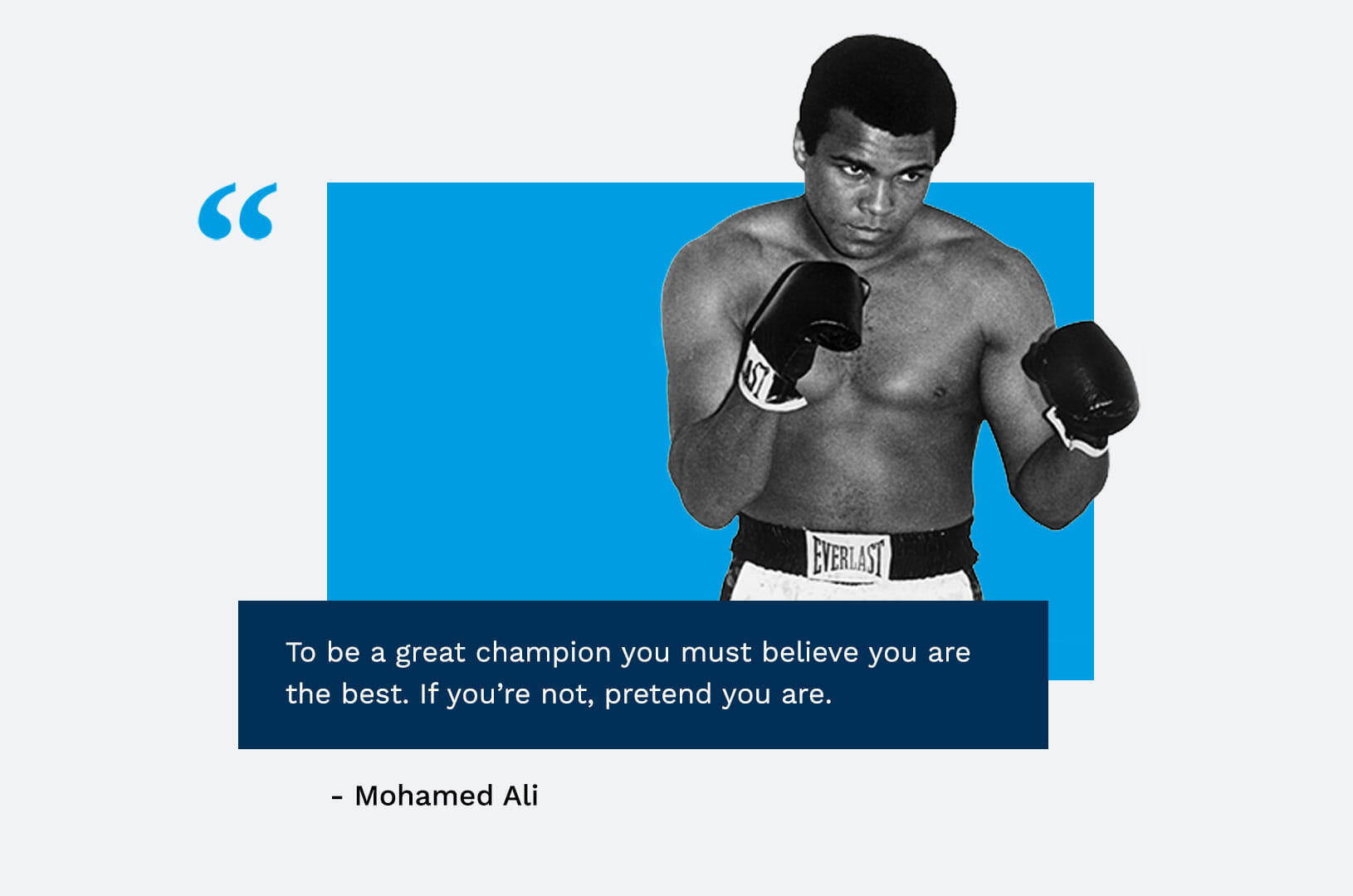 "To be a great champion you must believe you are the best. If you're not, pretend you are."

-Muhammad Ali
Muhammad Ali is considered to be the greatest heavyweight boxer in the world. Not only was he an incredible athlete, he was also a humanitarian and leader.
He fought racial injustice and donated much of his time to charity missions around the world. The saying "float like a butterfly and sting like a bee" was his mantra.
One of his most famous quotes above is self-explanatory. Negative self-talk and doubts were not Muhammad Ali's style. Instead, he thought he was the best. And he was.
Mike Tyson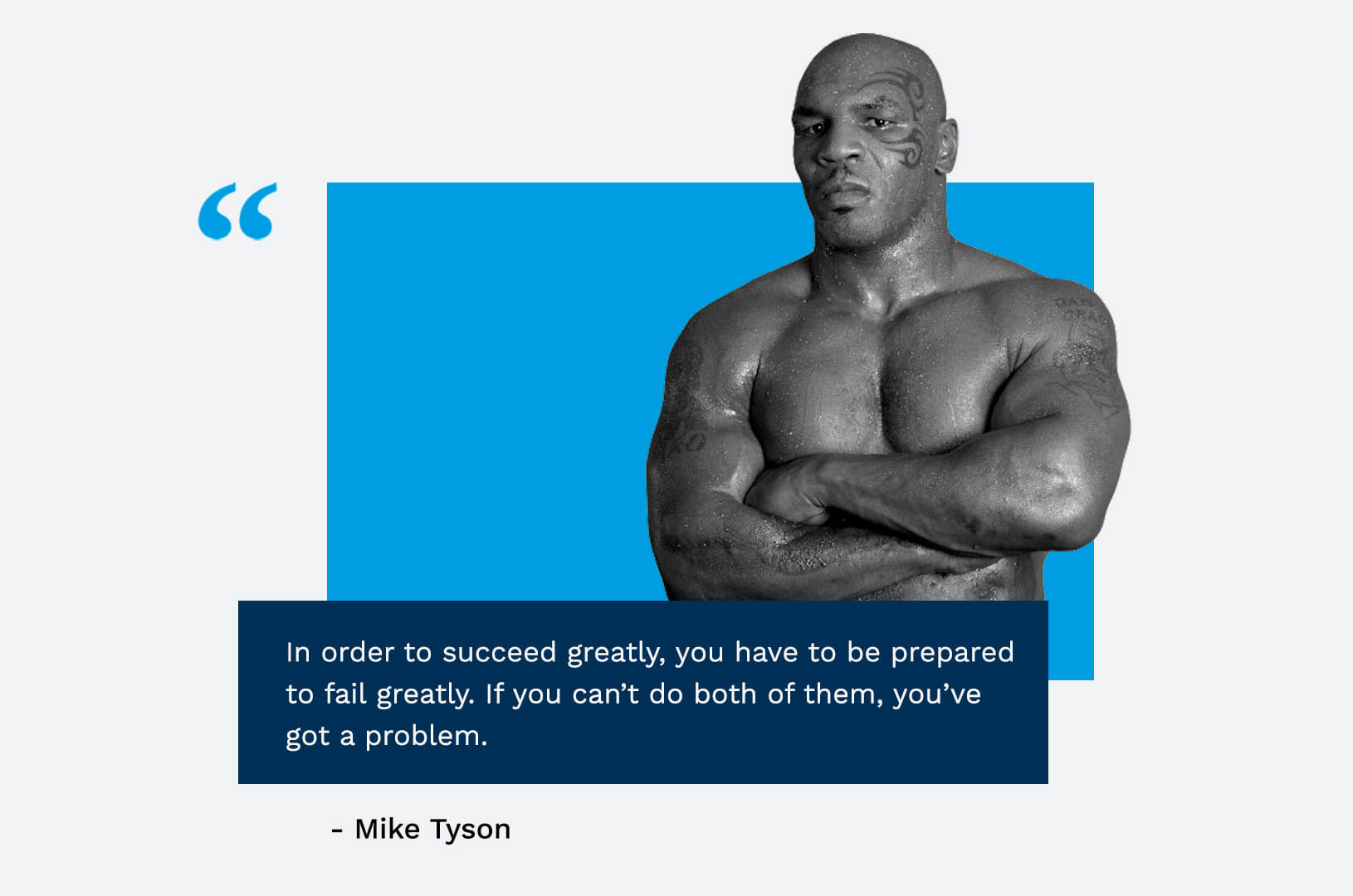 "In order to succeed greatly, you have to be prepared to fail greatly. If you can't do both of them, you've got a problem."

–Mike Tyson
One of the greatest heavyweights of all time, Mike Tyson became the first heavyweight boxer to simultaneously hold the WBA, WBC and IBF titles. He also he holds the record as the youngest boxer to win a heavyweight title – he was only 20.
Mike Tyson is not only known for his intimidating boxing style; he's also known for his controversial behavior in and outside the ring. Despite his personal problems, he has been inducted into the International Boxing Hall of Fame and the World Boxing Hall of Fame.
He inspires people to be willing to work hard to enjoy success. It all begins with your mindset. If you have confidence and patience, you can achieve great things.
Steve Jobs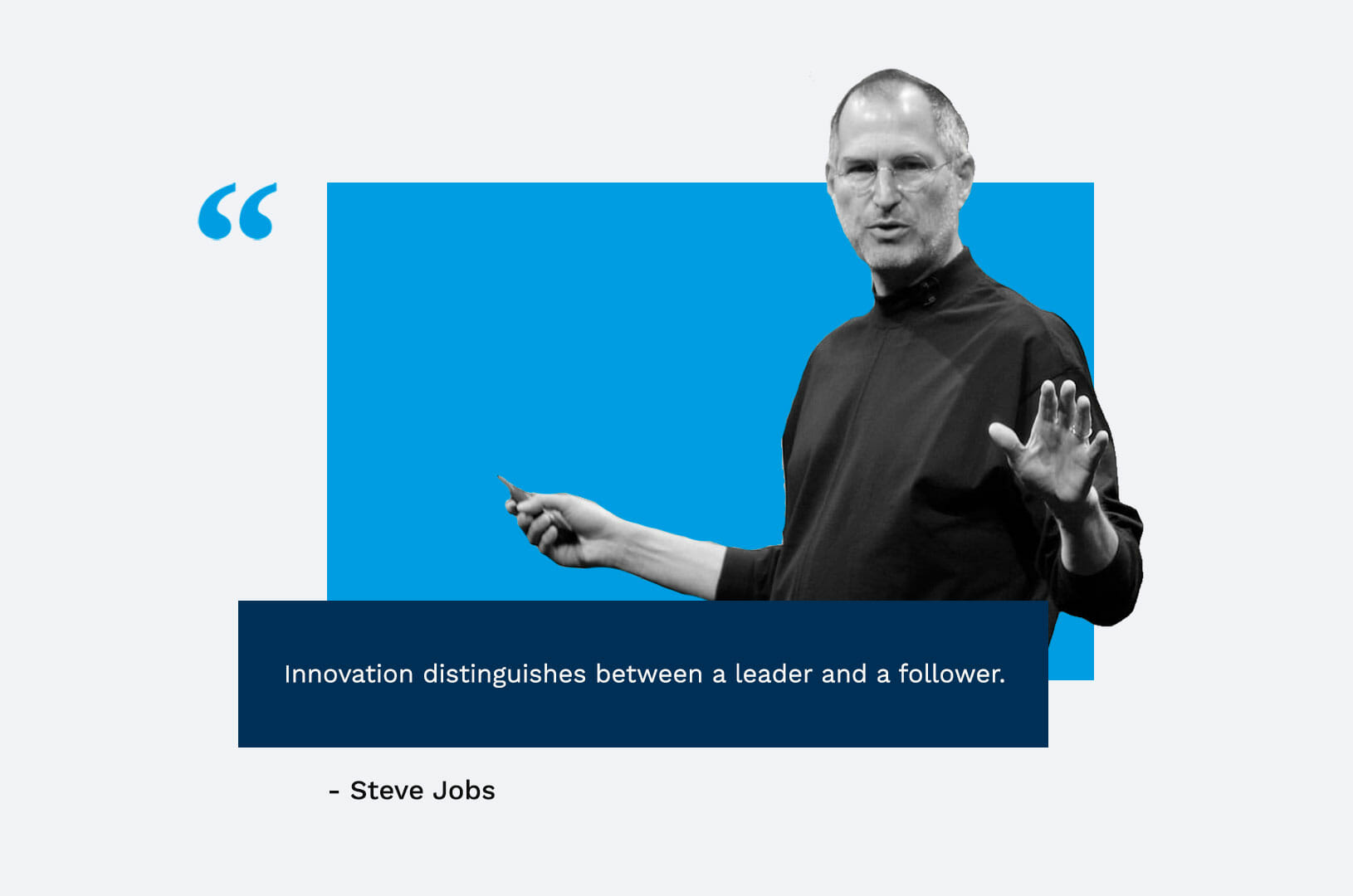 "Innovation distinguishes between a leader and a follower."

-Steve Jobs
Steve Jobs is the visionary behind Apple, Inc. But he didn't get to the top overnight. His path to success was full of ups and downs.
A mediocre student, Steve Jobs dropped out of Reed College. He launched Apple, only to get fired. Then he started Pixar, made it into a success, then sold it. This made him a bonafide billionaire. And then Apple hired him back to save the company, which worked.
Though he passed away in 2011, Steve was truly an innovator and a leader.
Warren Buffett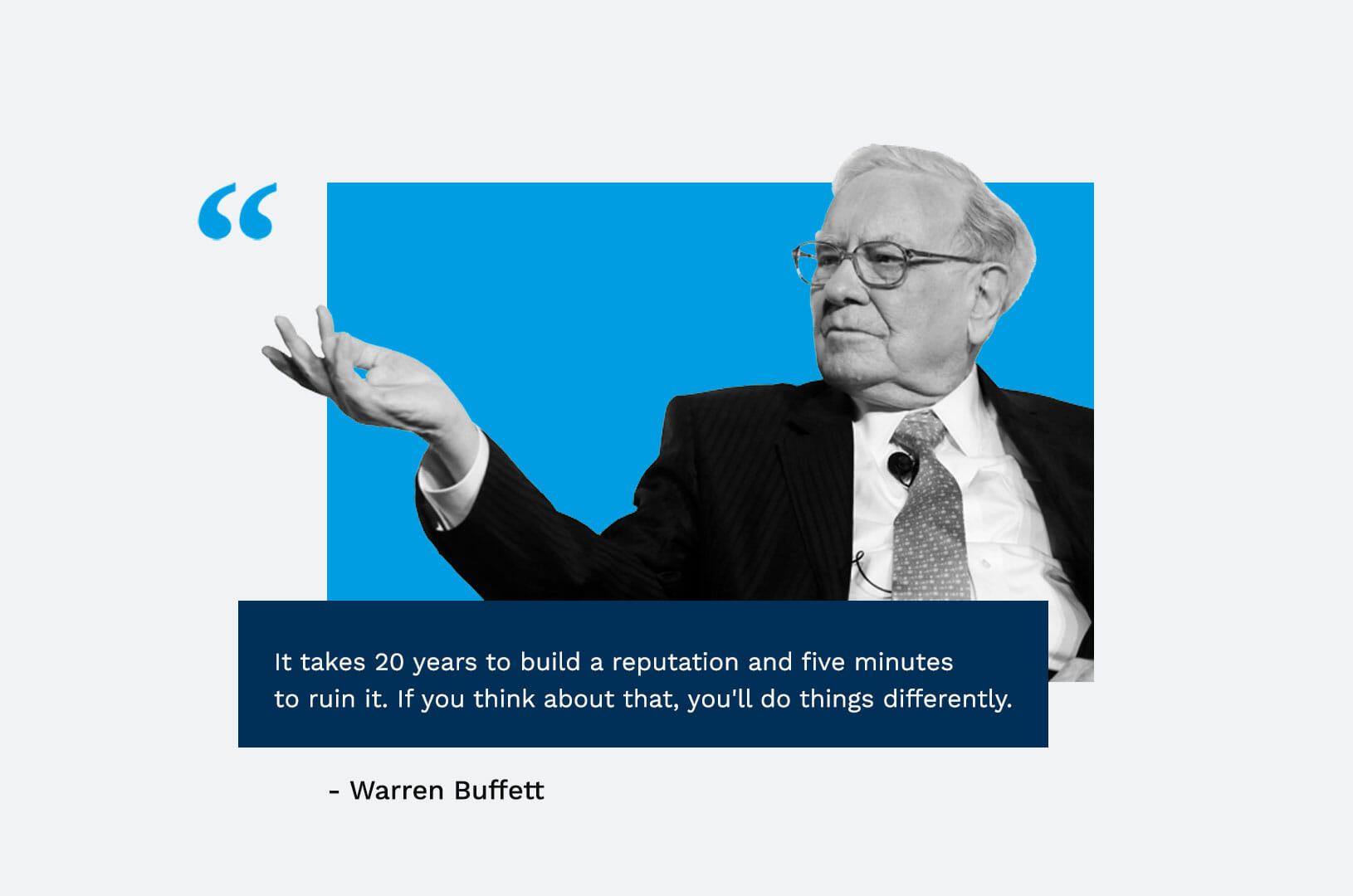 "It takes 20 years to build a reputation and five minutes to ruin it. If you think about that, you'll do things differently."

-Warren Buffet
An investor and business magnate, Warren Buffet is one of the world's most successful investors. With a net worth of over $80 billion dollars, he's the third richest person in the world. But he didn't get there overnight.
Warren Buffett acquired a textile firm named Berkshire Hathaway in 1965 and later used the same name for his diversified holding company. Since 1970, he has served as Berkshire Hathaway's chairman. He's also the company's largest shareholder.
Not only he is a great leader, Warren Buffet is also a philanthropist. In the above quote, he is stressing how important is to think before you act.
Dalai Lama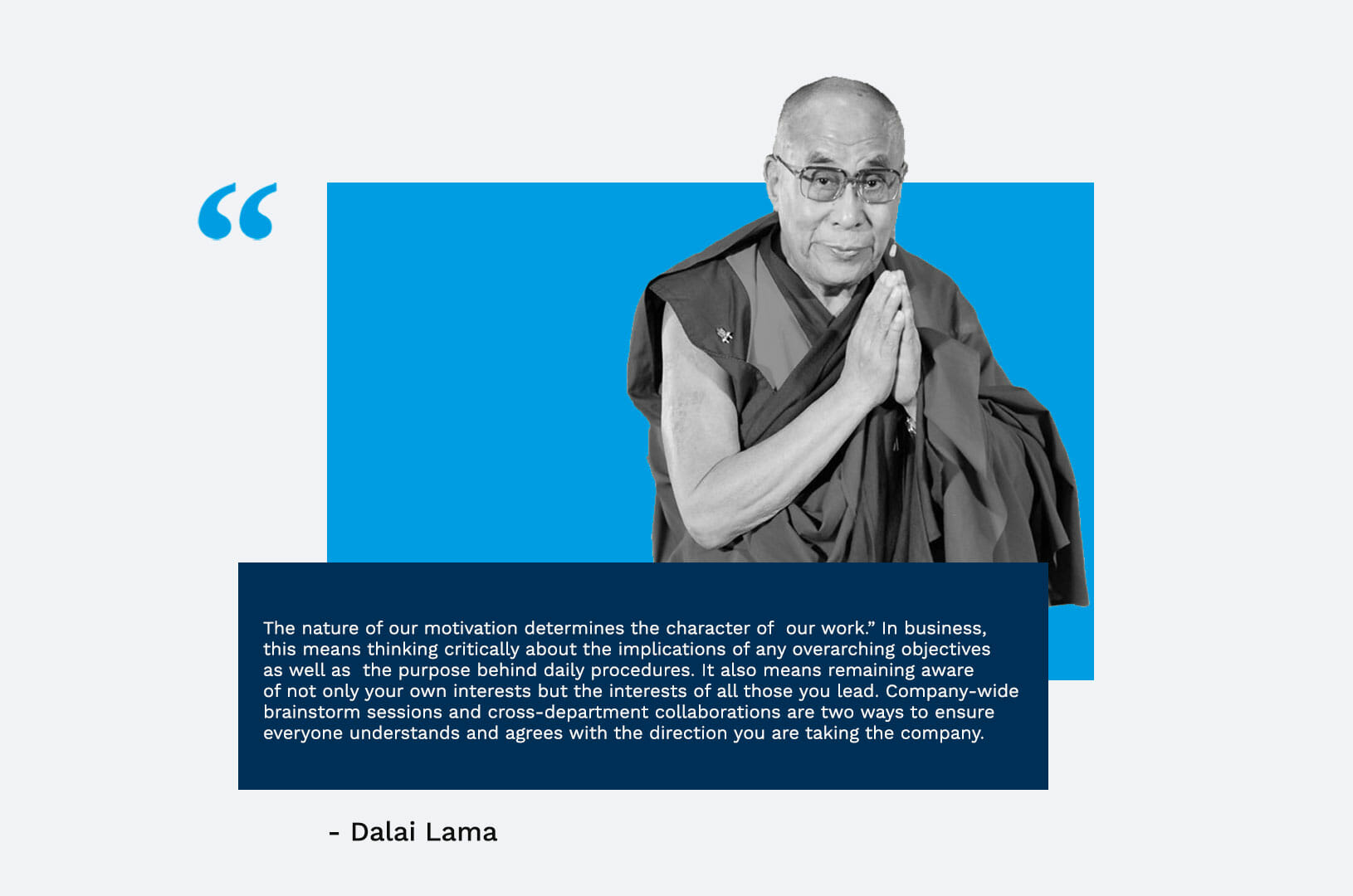 "The nature of our motivation determines the character of our work." In business, this means thinking critically about the implications of any overarching objectives as well as the purpose behind daily procedures. It also means remaining aware of not only your own interests but the interests of all those you lead. Company-wide brainstorm sessions and cross-department collaborations are two ways to ensure everyone understands and agrees with the direction you are taking the company."

–Dalai Lama
The Dalai Lama is a Tibetan Buddhist spiritual leader who travels the world as a humanitarian. He is a leader who strives to set an example and apply Buddhism to the business world. According to the Dalai Lama, in order to lead, we must understand the reasons for our actions.
Jeff Bezos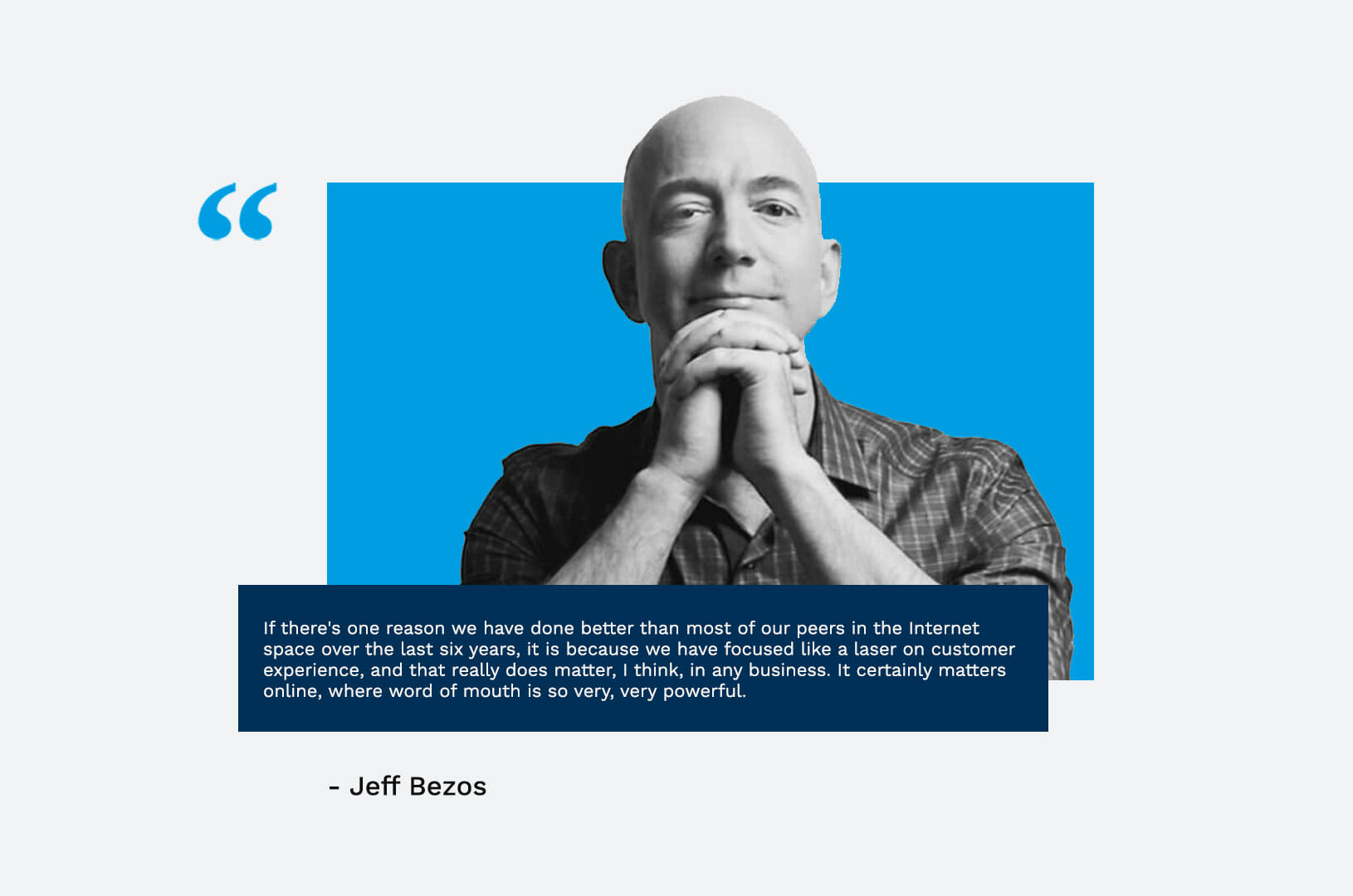 "If there's one reason we have done better than most of our peers in the Internet space over the last six years, it is because we have focused like a laser on customer experience, and that really does matter, I think, in any business. It certainly matters online, where word of mouth is so very, very powerful."

-Jeff Bezos
An investor and entrepreneur, Jeff Bezos is the founder, chairman, and chief executive officer of Amazon. As you probably know, Amazon is the world's largest online shopping retailer. Jeff Bezos' net worth is over $65 billion dollars, and he is a true innovator.
The above quote emphasizes the importance of word of mouth, especially when it comes to making money online. Customer service is the cornerstone of a successful business, and Amazon has a solid reputation of being one of the best online retailers.
RELATED: Amazon SEO: 5 Tips to Rank Your Products (Guide)
Elon Musk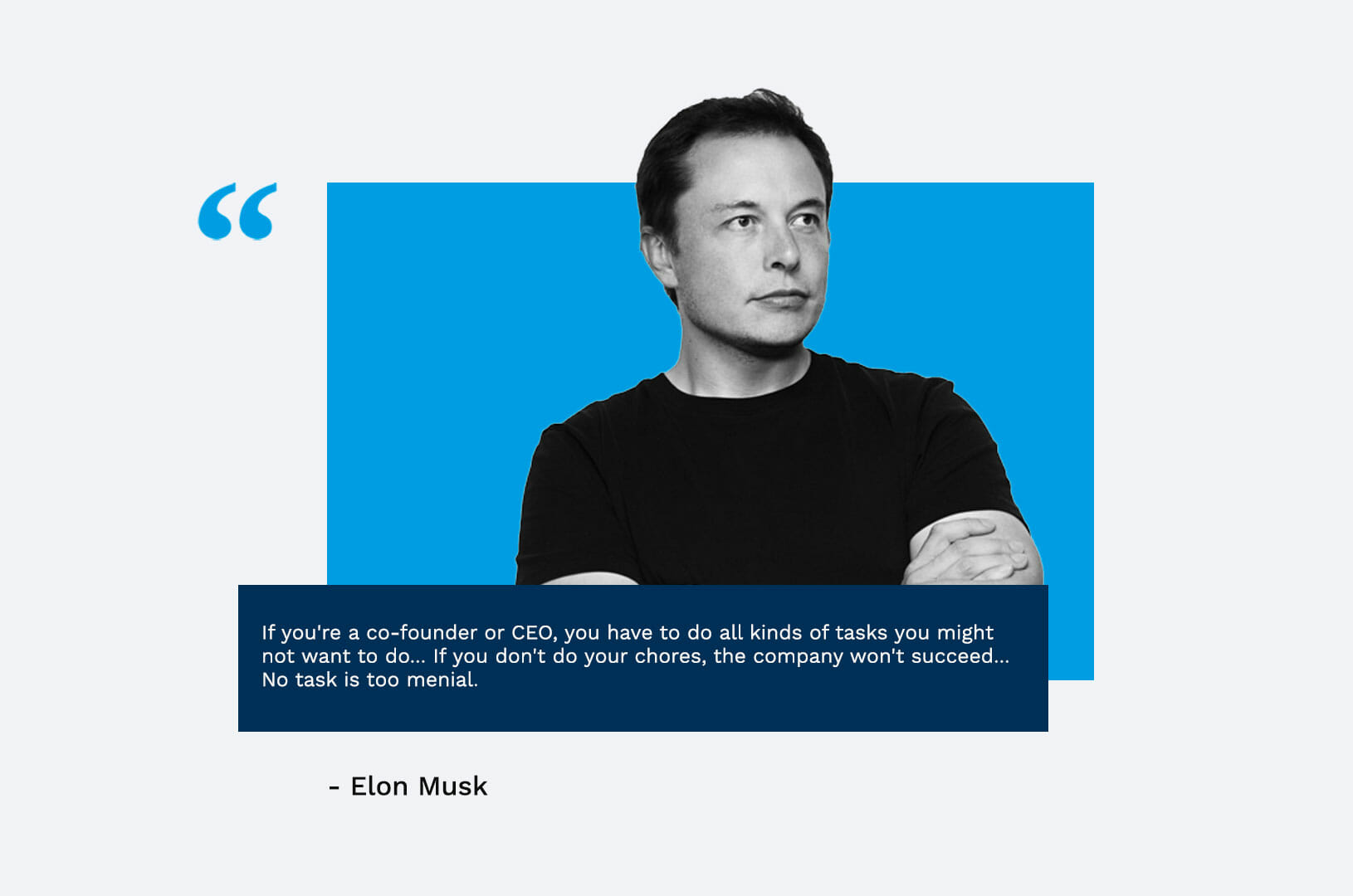 "If you're a co-founder or CEO, you have to do all kinds of tasks you might not want to do… If you don't do your chores, the company won't succeed… No task is too menial."

–Elon Musk
Elon Musk sold his first computer game at age 12 and went on to co-found Tesla Motors, PayPal, and SpaceX. He also plans to merge Tesla with America's largest provider of solar power, SolarCity.
Elon Musk's quote stresses that even as a founder of a company, you need to step up and do things you don't want to do. You're never too good for a task if it deals with your company and its success.
Sam Walton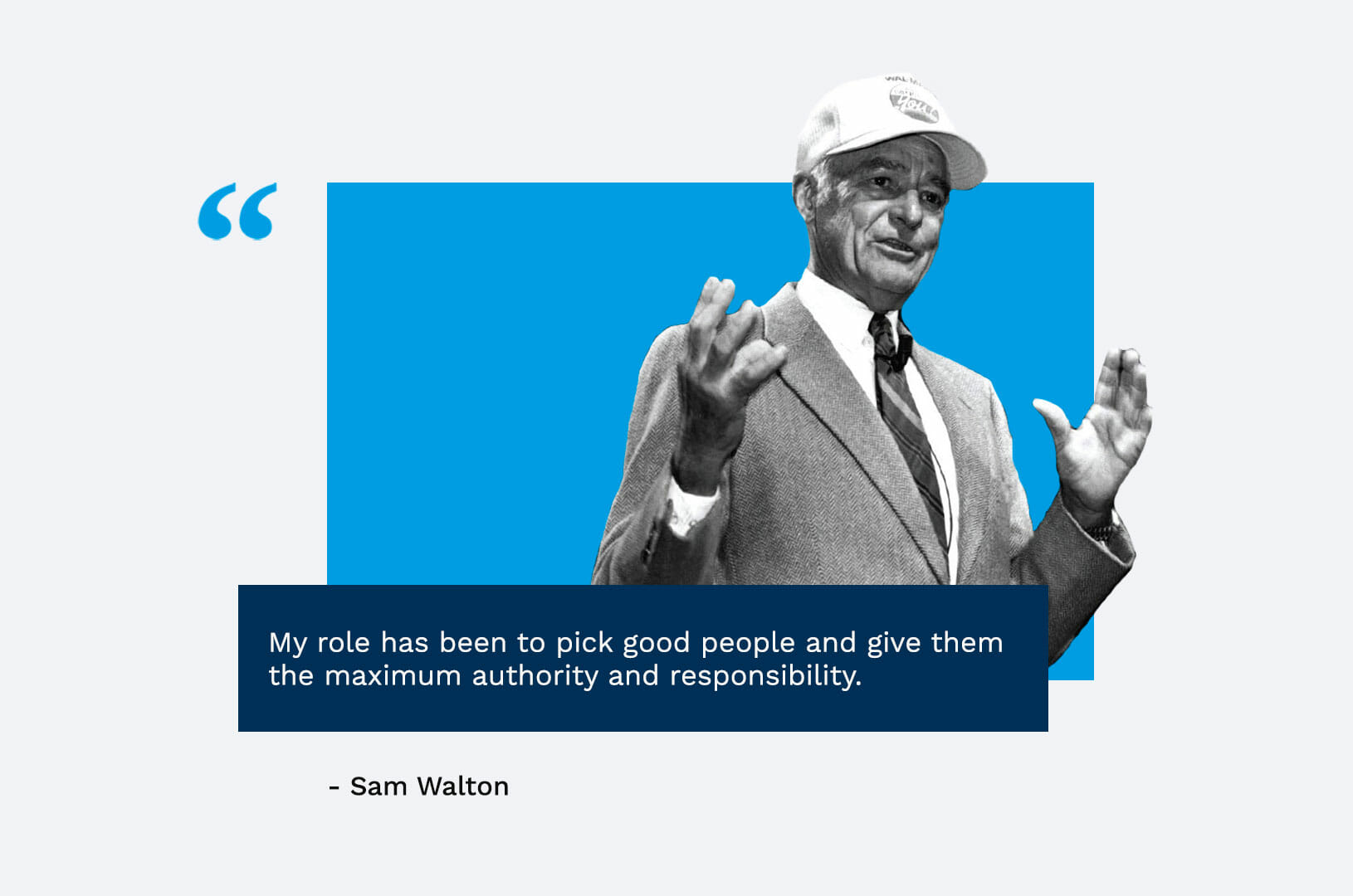 "My role has been to pick good people and give them the maximum authority and responsibility."

-Sam Walton
Sam Walton is one of the greatest retailers and entrepreneurs in the history of America. He turned just a few stores in Arkansas to one of the largest businesses in the world, Walmart. Customer service was at the foreground.
As he opened new stores, money was tight. So, he chose to give workers ownership and autonomy. In turn, they owned their own stores and experimented with things that worked. Because Sam Walton allowed maximum authority, it worked out in his favor.
Tony Robbins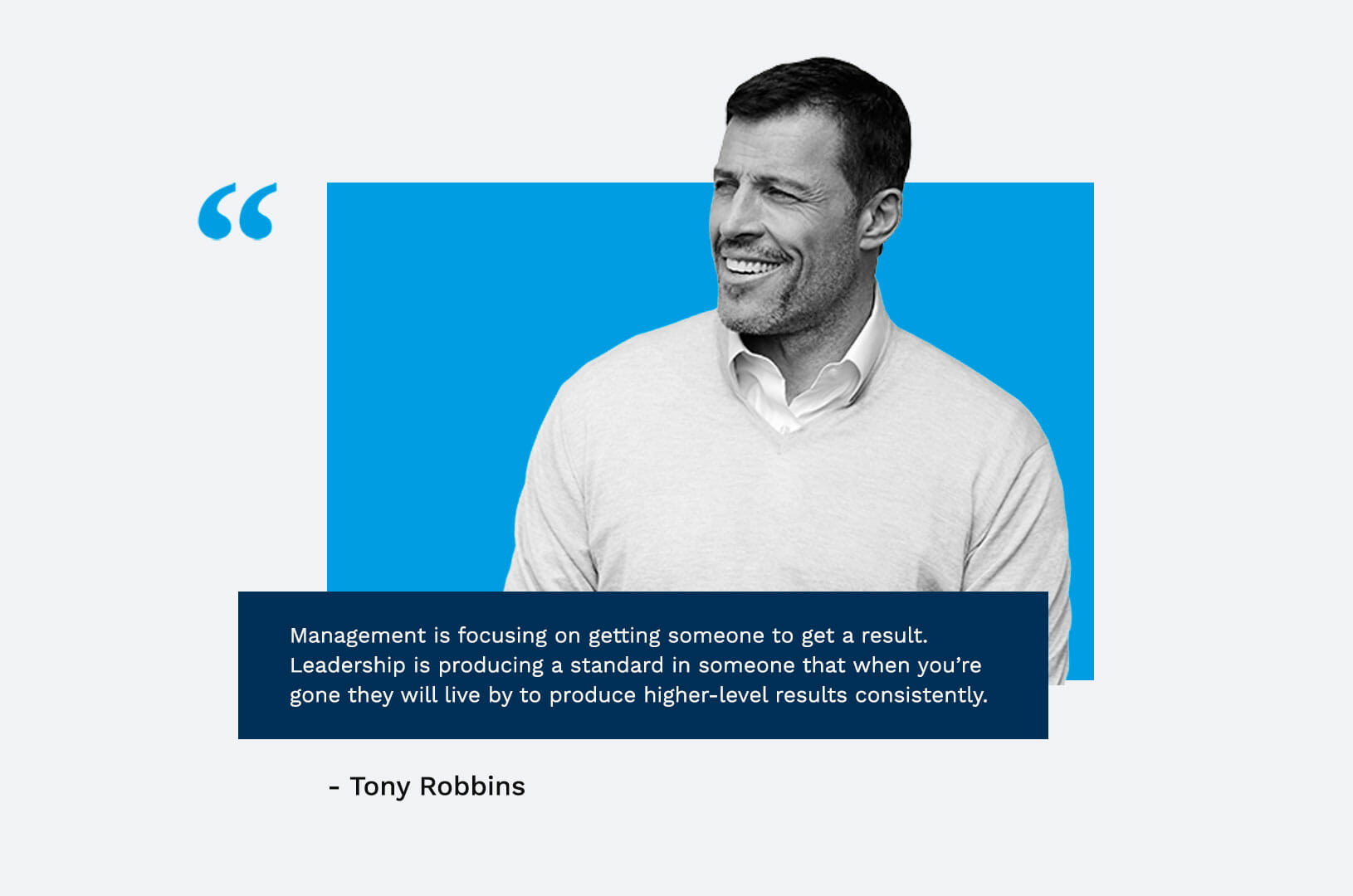 "Management is focusing on getting someone to get a result. Leadership is producing a standard in someone that when you're gone they will live by to produce higher-level results consistently."

-Tony Robbins
A popular self-help coach, Tony Robbins grew up poor. Because of his struggles, he decided at a young age that wanted to help people.
Tony Robbins has coached some of the most famous people in the world, including Oprah Winfrey and Andre Agassi. He's also written many bestselling books.
In the quote above, it's clear that Tony believes in longstanding leadership.
Arnold Schwarzenegger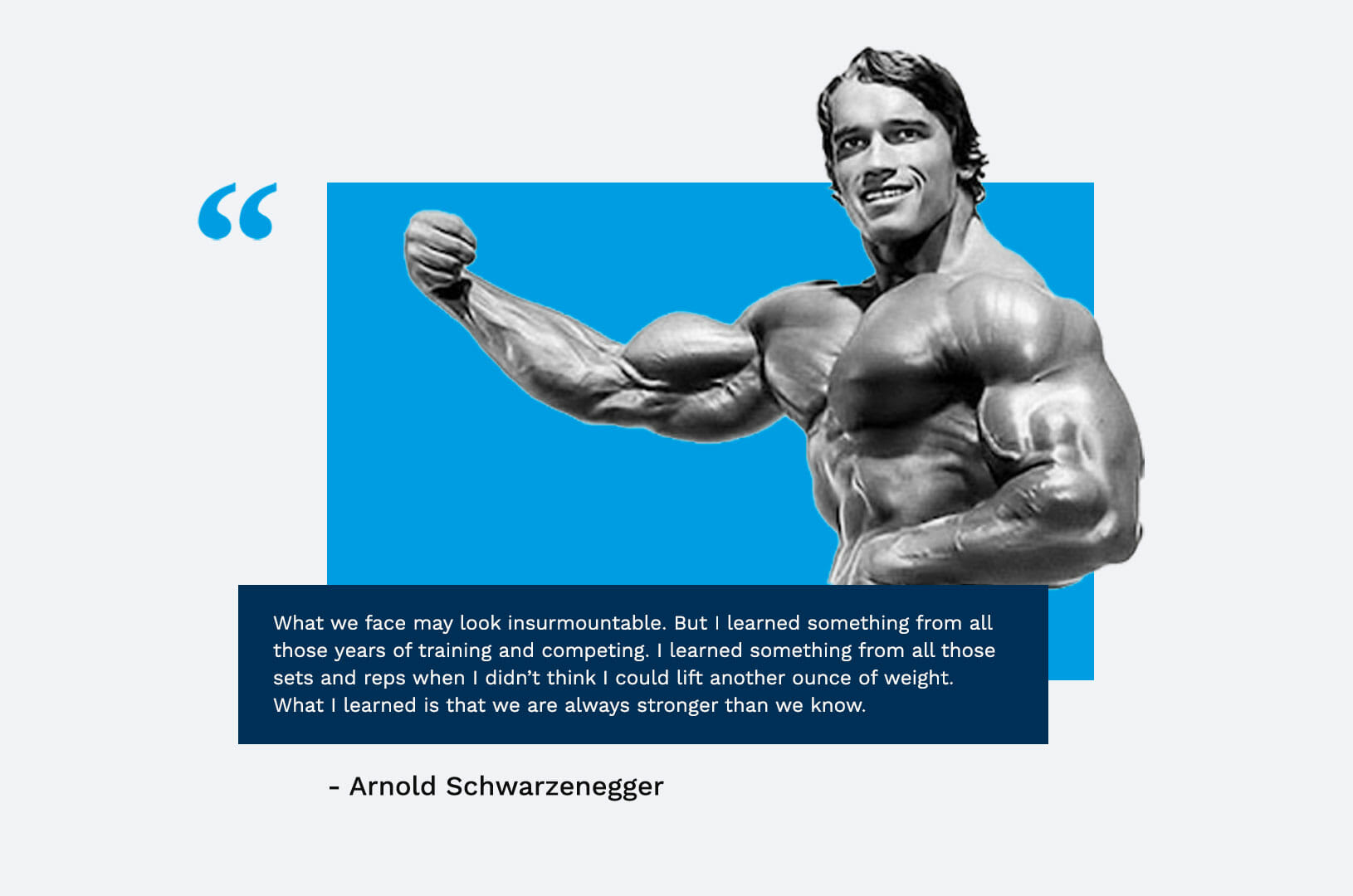 "What we face may look insurmountable. But I learned something from all those years of training and competing. I learned something from all those sets and reps when I didn't think I could lift another ounce of weight. What I learned is that we are always stronger than we know."

-Arnold Schwarzenegger
Arnold Schwarzenegger was born in a small town in Austria. He was the youngest ever winner of the Mr. Universe contest at 20 years old. Arnold was at the top of his game and would go on to win four more Mr. Universe titles and seven Mr. Olympia titles. He became an international sports icon.
Arnold also made it big in Hollywood, starring in numerous movies that became international hits. And to top off his unique success, he went into politics – he was the 38th Governor of California from 2003 to 2011.
Arnold Schwarzenegger has reinvented himself many times over. His quote is a reminder that no matter what obstacles we face or where we come from, you can be the leader of your own destiny. Hard work and determination matter the most.
Walt Disney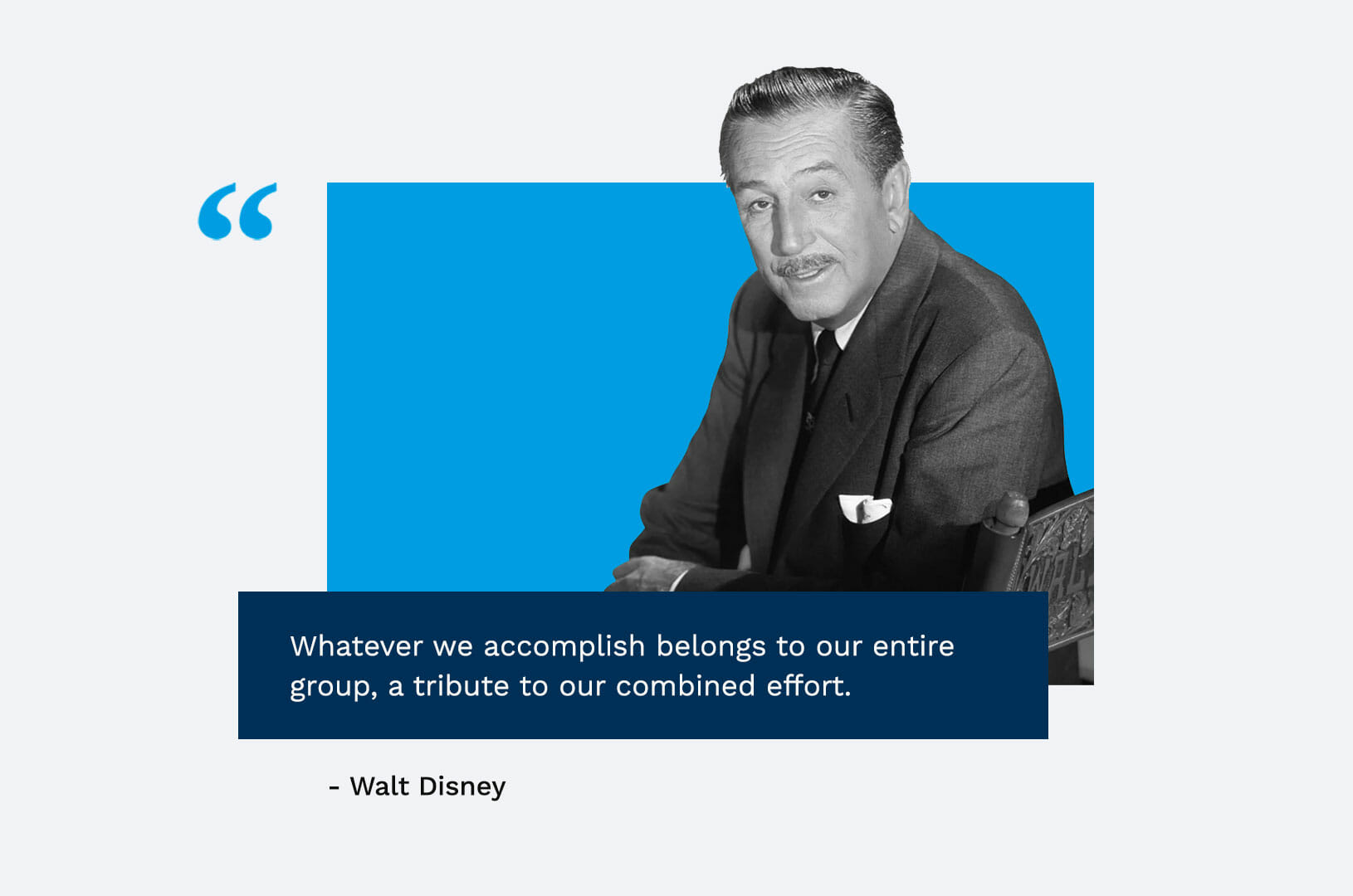 "Whatever we accomplish belongs to our entire group, a tribute to our combined effort."

-Walt Disney
Walt Disney was the founder of the world's most profitable entertainment company. In his early days of leadership, he built the beginnings of his empire based on a participative leadership style.
His team members' input was incredibly valued, even though he was the one to make the final decision. And it has paid off to this day.
I hope the above leadership lessons inspire you to push ahead when things get tough and give a nudge in the right direction.