Elon Musk can tweet two words and immediately get hundreds of thousands of likes and retweets.
Neil Patel uploads a new YouTube video on digital marketing and gets thousands of comments within minutes.
Gary Vaynerchuk posts a video on Instagram, and attracts millions of views, likes, and comments, in no time.
Oh boy, if that's what being an influencer is like, then it must feel good! And you can be up there with the bigwigs too, right? Well, not so fast.
You must be wondering . . .
What does it take to become an influencer?
In this article, we will discuss how to become an influencer on social media, get the attention of brands, and make money fast while you're at it. So, read on to start fulfilling your dream.
10 Steps to Become an Influencer on Social Media
To become an influencer on any social media platform, you need to:
1. Choose a Niche
There's a dizzying number of niches to select from, from personal finance to beauty. There's probably an influencer in each of these niches. You don't want to choose a niche that's too common or oversaturated with influencers.
So, how do you find a niche that you can post about for years without getting bored?
Use the PIP Method
A quick way to identify suitable niches is to apply the PIP formula: Passion, Interest, Problems. Start by making a list of five things you're truly passionate about, five things you've got an interest in, and five problems you've encountered.
For example, I might be passionate about saving money and being debt-free, I may be interested in starting several side hustles to help me create more streams of income and live the life I want. 
For the problems, I'd like to consider a problem I've experienced at a personal level, such as servicing a student loan debt, struggling to save for a house, and so forth.
Research the Market
At this stage, you probably have three to five niches topping your list. Next, you research the topics that would make a perfect niche.
The ideal niche will be broad enough to attract an interested audience, but narrow enough to give you an edge over everyone else. 
For instance, you might not be able to compete with Jon Morrow on content writing. But maybe, you're terrific at writing sales pages that convert and can get the attention of most brands in that area. 
The key is to hit a sweet spot in a large niche.
2. Create a Different Strategy from Other Influencers
Now that you've identified your niche, it's time to stand out from the crowd. Chances are there are other influencers in your niche. In other words, competition exists and it's best to be unique.
So, how do you stand out in a crowded niche?
Find Your Angle
If you settled for a popular niche, such as travel or fashion, you can easily get lost among leading influencers unless you find a unique perspective that distinguishes you from everyone else.
The best way to be really different is to "cross-pollinate" your favorite passions. In other words, instead of focusing on a broad topic, you can zero in on a couple of things you love and stand out like a boss.
For example, instead of being a travel influencer, choose to be a vegan travel influencer who blogs about all the international vegan dishes you've tried while traveling across the world.
Collaborate with Other Influencers
No, that isn't ridiculous! The marketing cake for influencers is large enough for each person to grab their own fair share. By maintaining solid connections with bloggers and social media influencers, or participating in group campaigns, you'll increase your reach.
The audience will also notice your influencer connections. The entire process will go a long way to boost your personal initiatives and campaigns.
Build a Professional Media Kit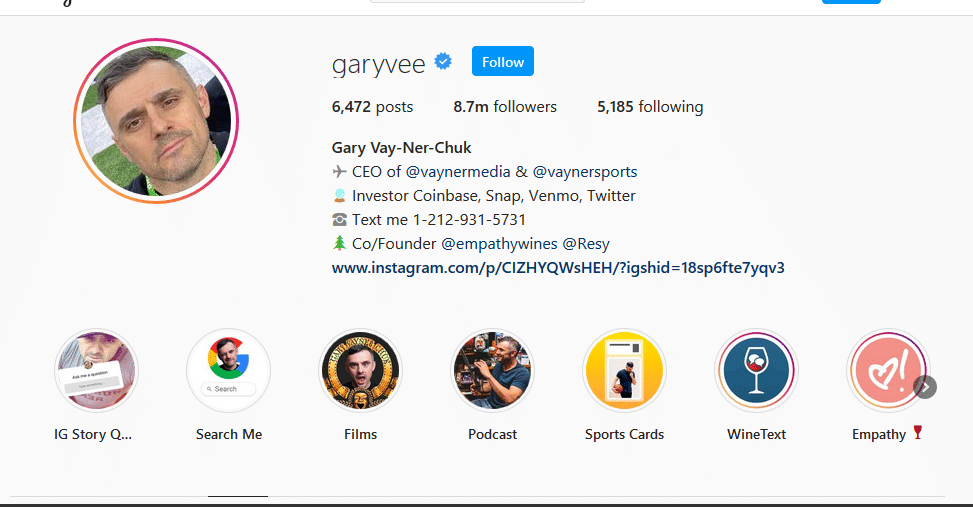 Your content may be the best in the world and your following may be massive. But, if you lack a professional, data-backed media kit, potential advertisers may not be willing to work with you.
A social media influencer's professional media kit should contain:
A brief bio

The services you offer with their rates

Testimonials

Examples of previous campaigns you managed

Audience and channel statistics
Providing clients with statistics can be a hassle, but not if you've got a reliable tool at hand. Tools like NapoleonCat provide real-time data for your pitches, giving you a competitive advantage over other influencers.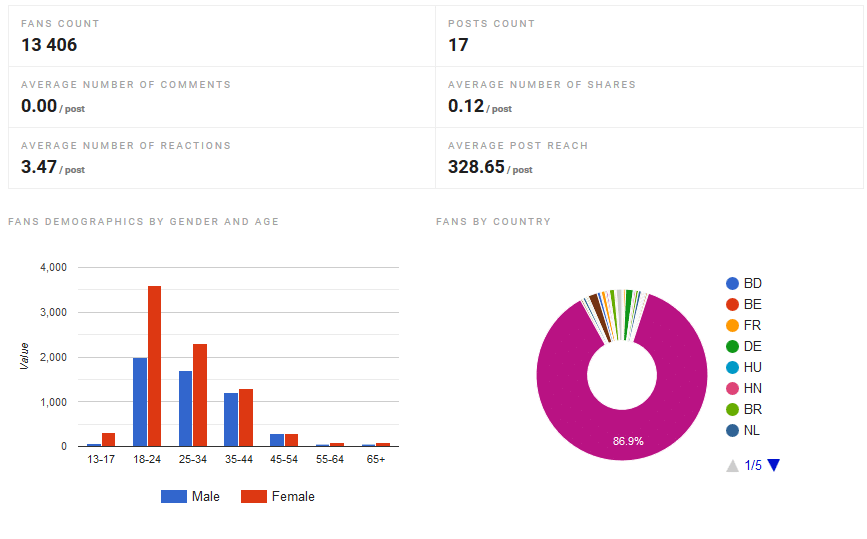 3. Choose a Social Media Platform
 Having a powerful digital presence is essential for every influencer. But this does not mean that you should be at every social media channel on the internet. Based on your niche, you'll want to choose one that is suitable for your content.
For example, Instagram works well for infographics and short videos, so if you are into fashion blogging, this is your platform. Research has it that 93% of all social media influencers use Instagram because it offers excellent results.
However, if your niche does not align with Instagram, you should switch to other platforms such as LinkedIn, Clubhouse, Facebook, YouTube, and Twitter. To help you choose well, you should research your target audience to determine which platform they're likely to use more often. 
For instance, millennials prefer Instagram, TikTok, and Snapchat, while entrepreneurs and content marketers frequent Twitter or LinkedIn.
As an influencer, you also know what you're good at. If you're good with the camera, you can learn how to become an influencer on YouTube and create cool videos for your audiences.
If you decide on utilizing multiple social channels, ensure that each channel receives unique content. Also, don't ignore other platforms completely. Study them and find out how you can use them in the future.
Ensure your social media profiles are well optimized, with an engaging bio and clear profile picture. Your fans want to know the brand or person they're putting their trust in.
4. Create a Website
A website will significantly impact your reputation as a social media influencer. The more you grow your fan base, the more people will want to search for your name on the internet. 
A well-designed, optimized website will increase your credibility and trust among your followers. You'll be able to establish your brand authority in your niche and draw more traffic to your site.
You can follow this detailed guide on how to start a blog for your online business.
 Now that you've learned all the ropes on how to become a paid influencer, you can direct your audience to your site – right into the conversion funnel the moment you gain them. 
Link them to your site and increase audience engagement. Keep updating content, and promoting the website. People will continue coming back for more.
5. Post Valuable Content, Consistently
After identifying your niche, put a content strategy in place. Set your goals on how many posts or videos you want to publish every day or week.
By now, you should start to get an understanding of the type of audience you'll be addressing. You'll also need to set the voice and tone for your content.
Based on your niche and social media distribution channels, you'll probably need a variety of content such as videos, blog posts, podcasts, and more. You may also have to run giveaways to attract more people.
Optimize your content. Let it be unique and authentic, relevant to your target audience. It should add value to the people consuming it. Add your signature voice to every post you publish – that distinct voice or trait that makes you stand out. 
Identify a unique selling proposition and use it in your content more often. This will grow your image and become your selling point.
Keep your content fresh at all times. You can also distribute it to other social channels. You want to keep your followers engaged with valuable content that will influence your recommendations and opinions. 
Sometimes you may add a bit of content from your day-to-day life to connect better with your followers. This will strengthen your connection with them and make you look authentic.
Here's an example of something from Musk that doesn't sound serious but connects with his fanbase pretty quick: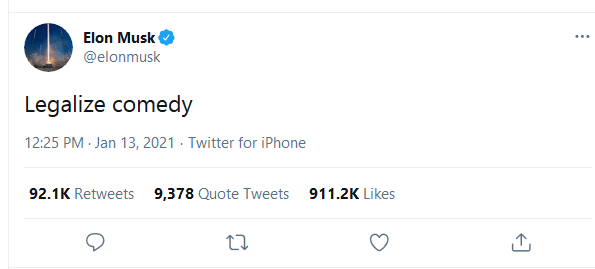 6. Study and Understand Your Followers
By now, you've established strong connections with your target audience, and you've started noticing their preferences and what interests them more. It's essential that you study them more so you can build a strong base of loyal followers.
Analyze their comments and reactions and get insights that you can use to improve and tailor your content. Conduct polls and ask them to tell you their pain points and preferences.
Most social platforms already have built-in analytics tools to give you insights into your audience's interests, demographics, genders, and other activities. Such information will help you understand what they really need. Their comments can be a source of fresh ideas for your next content.
7. Connect and Engage
For you to be influential, you have to make connections. Make it a priority to start networking in the industry. This will help you market yourself and garner more following.
After knowing how to become an influencer on Snapchat, attend major events associated with the niche. Take part in off-site forums too. Don't just dwell on one social platform; participate in comment wells, online discussions, and forums as well.
Each discussion you engage in will improve your connections, connections, and influence. Follow your fellow influencers and give shout outs. Knowing other influencers will help you expand your influence. This will show that other people are influencing you as well.
Give shout outs to your subscribers, followers, and fans. This will make them feel like they've been personally contributing to the community. It is one way of incentivizing participation and gathering data to quantify it.
Partner with other influencers in your niche to access their fan base and also attract them to your profiles. 
Audiences love to comment on posts and ask questions. You have to respond consistently and in a friendly manner to build a social community that will engage with your content.
Responding to comments is not enough, though. You should also be a conversation starter to be an influencer. Social media is about keeping people engaged. The more you keep the community engaged, the further your influence spreads.
Make an effort to post in different groups and on your friends' pages. Tag your posts to other influencers to keep the community engaged. You can even set your own Facebook group to attract more followers.
While you're at it, listen to criticism and handle it positively without offending anyone. If you can take criticism constructively, your critics will see you and shape you into a polished social media influencer.
As an influencer, you should be able to create a movement through constructive criticism. Just remain approachable, with or without criticism. Maintain a positive approach while connecting with reality. This will increase your influence. 
8. Keep Up with the Latest Trends
When creating and posting content, you should stay on top of the current events in the industry. People always scramble for fresh, evergreen content, and they're likely to share it massively with others.
Remember, the only way to go viral on social media after understanding how to become an influencer for a brand is to stay topical. Use tools such as Hashtagify to track social media trends and Google News alert to monitor the internet for phrases and keywords.
Let's take Elon Musk, for example.
He's keen on cryptocurrency trends, such that when he posts on Bitcoin or Dogecoin, the price of that asset surges a few hours later.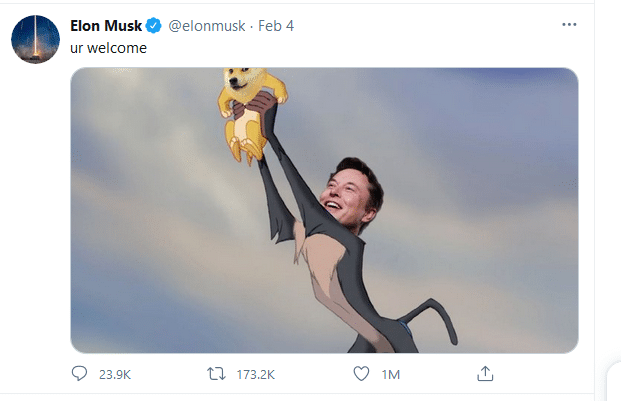 While keeping up with the latest news and trends, you should remain authentic at all times. Come up with epic topics and content that stick to your tone and voice. Maintaining authenticity will help you grow as an influencer.
For a more personal connection with your followers, you can go live and share real-time updates with them. Social media platforms like TikTok, YouTube, and Instagram will allow you to give your followers a behind-the-scenes live action of an event, session, or party so you can draw them closer to you and earn their loyalty.
You can also communicate with people in real-time as a strategy to boost audience engagement. Notify them in advance that you'll be going live and take note of their reactions to help you improve future sessions.
9. Maintain Consistency
Now that you're equipped with knowledge on how to become an influencer and make money, create a content publishing schedule. This should determine what you'll be posting and at what time. Social platforms like Instagram value those accounts that post fresh content regularly. This increases your visibility.
You can schedule daily, weekly, or bi-weekly posts depending on the platform. Platforms like Twitter are dynamic, and you can publish your posts at a higher frequency to increase your influence. The other platforms are okay with weekly postings. But even so, you should have a schedule for posting your content and be consistent. 
Sprout Social conducted a study that revealed the days and times of the week you can publish content and get maximum engagement to help you out. For many platforms, late midweek morning and afternoon hours, especially on Wednesday, are best to post your content. You can borrow a leaf from the study to help you build your content posting schedule.
Maintaining consistency will create a sense of anticipation among your followers. In turn, your audience engagement will increase tremendously. Never compromise quality for regularity. Continue to provide quality content at regular intervals. Keep your audience informed and updated of any changes.
10. Up Your Hashtag Game
Make use of those hashtags if you want to excel in influencer marketing. Your content will be more valuable if it is read by the right audience.
To increase your content's visibility, add the right hashtags to all your posts on social media. This can help you if you want to grow your audience.
Identify all the trending and relevant hashtags in your niche and use them in your posts so your content will be seen by new people who have no idea about you.
Determine high-performing hashtags and content in your niche, then use them to amplify your social media reach. Use only those hashtags that align with your brand image. Don't put too many unnecessary posts.
 If you want something unique, come up with your own hashtag to expand your reach even further. Encourage your followers to use your unique branded hashtags when uploading content to their profiles. This will help build awareness and popularize your hashtags in their social circles.
After this, you can quantify your efforts from the data collected. Social platforms will show your audience engagement statistics and impressions on their front pages. 
From the statistics, you'll tell the platforms that are performing well and calculate your ROI. 
In Conclusion
In this digital world, it is not difficult to get into influencer marketing. With a comprehensive, well-planned strategy and persistence, you can establish your online presence using valuable content in the niche you're passionate about. Make your posts engaging and up to date, and you'll reap your rewards as an influencer.
Understand your target audience and build your content to their interests and preferences. Make them feel closer to you by addressing them live. The right strategy will take you to the top and keep you there. Keep up with industry trends, connect with your audiences at a more personal level and grow your audience base.