Online education has never been more prevalent or necessary than it is today.  
Parents are searching for virtual education platforms for their school-aged kids, and college students are looking for supplemental, educational videos.  
On top of that, there's a whole market for people seeking ways to improve on professional and personal levels.  
Now, when most people think of affiliate marketing programs in education, they think they have to be an educator.  
Don't get me wrong, many of these programs are perfect for those of you who are already in education, such as teachers and tutors.   
However, what most people don't realize is that there are education affiliate programs that fit just about any niche.  
You don't have to be in traditional education to make some money in this arena.  
These education affiliate programs offer a ton of opportunities with programs ranging from online course platforms to educational products and textbooks.  
So, whether you're a teacher, blogger, or Youtuber, these programs are a great way to bring in a passive income online.
Just remember to properly disclose your affilaite links before your start promoting these offers.
Keep reading to learn more about the best educational affiliate programs out there.   
Top Education Affiliate Programs:
Udacity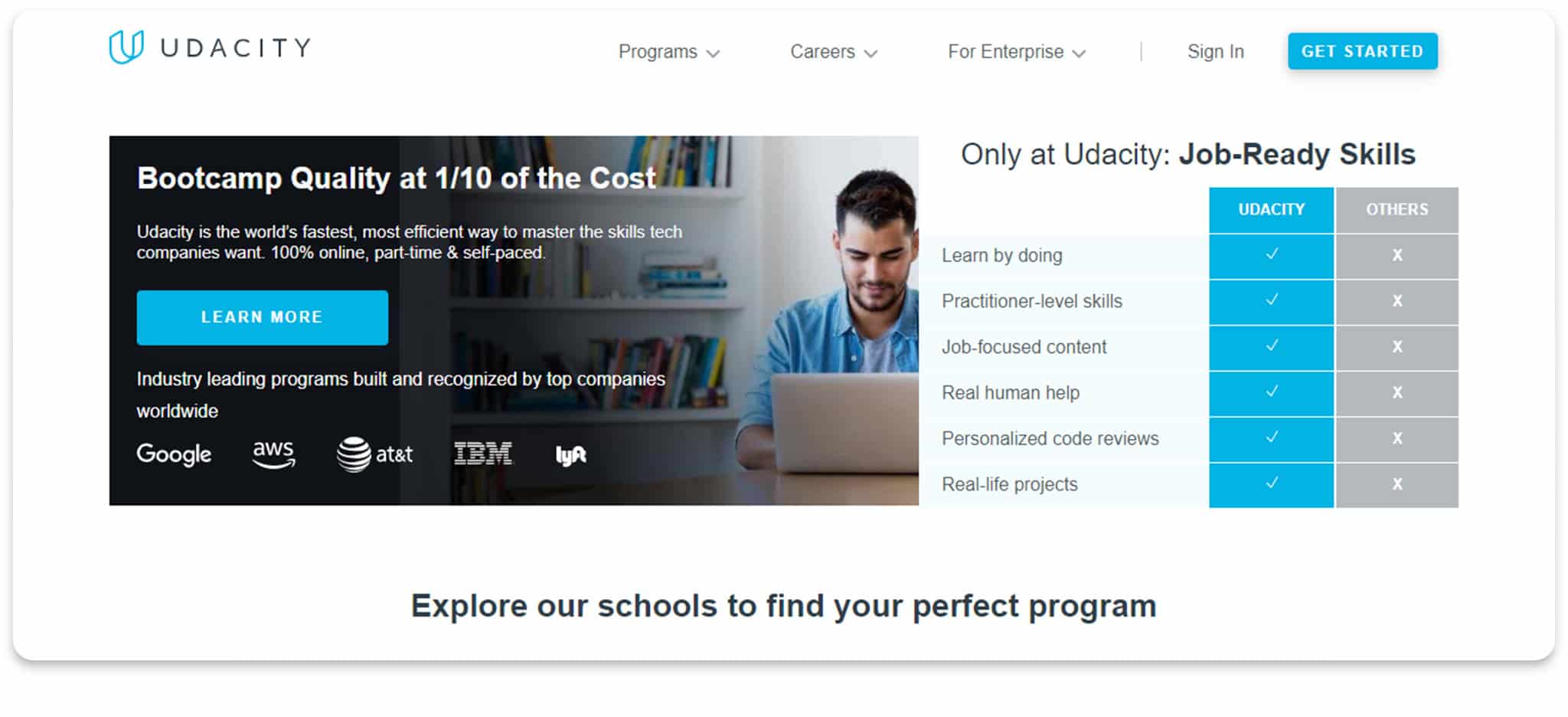 Udacity is an online learning platform that caters specifically to tech-related education. 
They're best known for their highly technical online schools directed towards data science, artificial intelligence, programming, and business. 
They offer different services to their students including one-on-one mentoring, career coaching, partnerships, and courses.  
A big reason this platform is so popular is the "nano-degree" programs. Essentially, each student who successfully completes one of the tech programs gets a certificate of completion.  
In this case, you don't necessarily need to be a teacher or educator to successfully promote these affiliate services.  
In fact, I would say this program is best suited to those of you who have extensive experience with technology and software.  
So, that being said, if you already have a platform dedicated to tech reviews and tutorials, this affiliate program will have a lot to offer you.  
As far as getting started, the entire sign up process takes around 4-5 days to complete.  
Udacity uses a tiered commission program, so the more you sell, the higher your payouts become.  
As an affiliate marketer for Udacity, you'll have access to exclusive promotional materials and access to their affiliate marketing team who can help you out with any issues you run into.  
Key Features:
Commission: $100 per referral  
Cookies: 30-days 
Visit the program: Udacity Affiliates 
MasterClass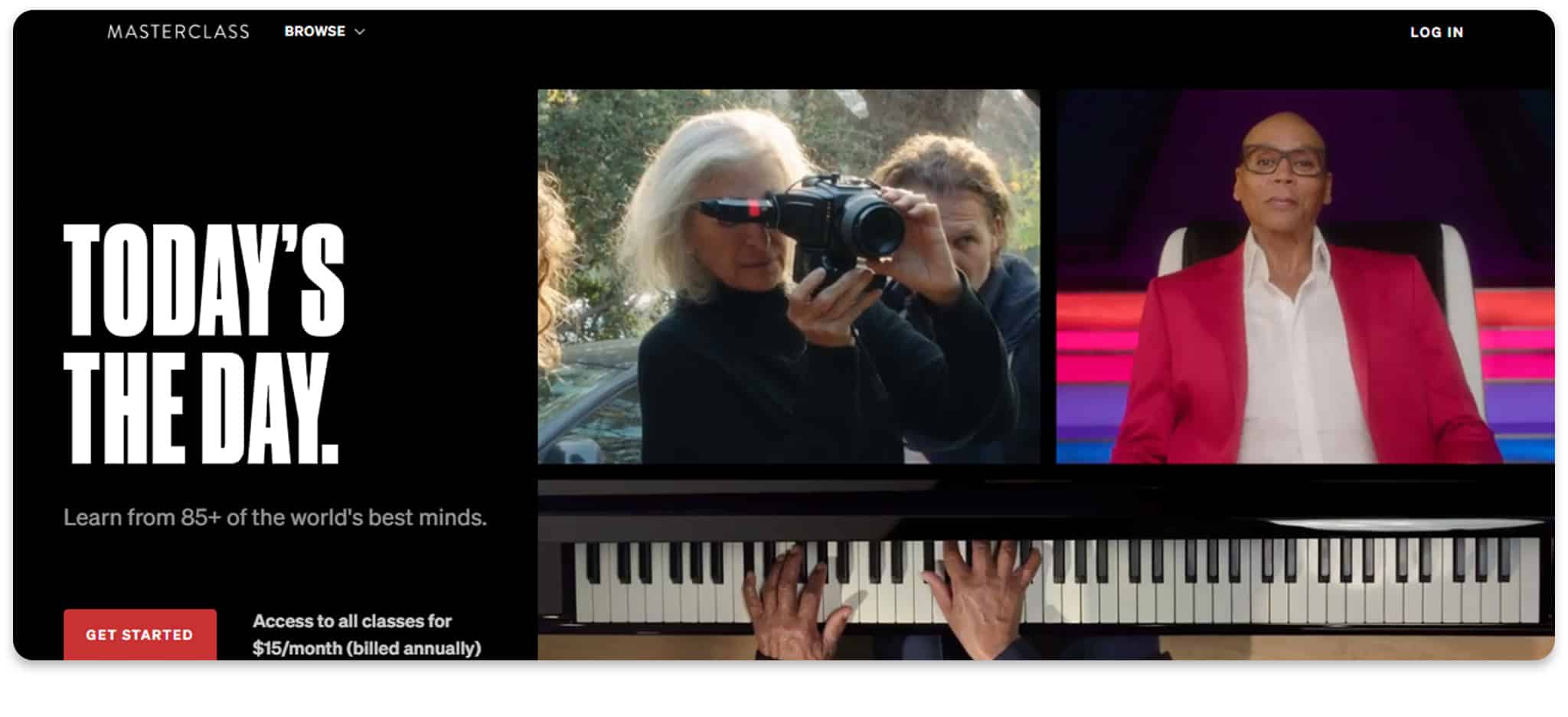 MasterClass has earned quite a reputation for providing world-class courses from experts on a huge variety of topics.  
This online learning platform is no joke– you can find classes from Tony Hawk, Neil deGrasse Tyson, and Martin Scorsese.  
Needless to say, you're not going to find these instructors on any other learning platform.  
Now, before you get too excited, these are pre-recorded lessons, but that's pretty standard on any learning platform.  
So, the good news here is that courses taught by world-renowned experts and celebrities are pretty easy to promote.  
MasterClass offers an affiliate program through ShareASale. The program doesn't skimp on your commissions either.  
Each MasterClass affiliates earn 25% of each sale they make.  
They've also implemented a bonus system which starts at a $100 bonus for $1500 in total sales.  
Key Features:
Commission: 25% plus bonus 
Cookies: 30-days 
Visit the program: MasterClass Affiliates 
Udemy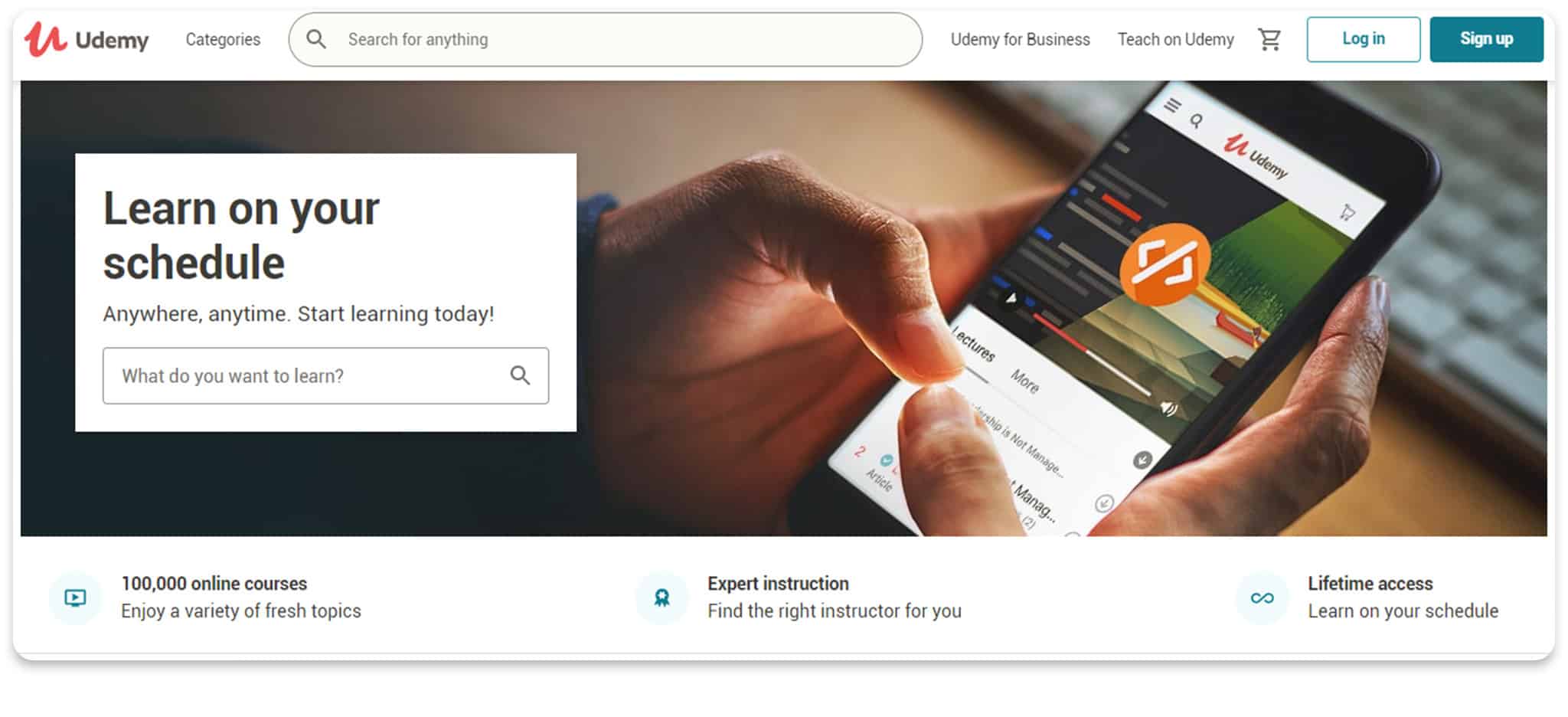 Unlike Udacity, Udemy offers quite a bit more than just technology-related education. Udemy is more of a general online learning platform. 
Students on Udemy can choose from a whole host of categories including marketing, IT, and design but also artistic subjects like music or photography.  
You'll most likely find a much wider range of people who are interested in taking classes on Udemy.  
Now, just something to keep in mind, these courses are not necessarily for professional development.  
A lot of Udemy users are simply there to learn a new hobby or for personal enjoyment.  
This is really going to work in your favor if you're in a less technical niche.  
For example, Udemy has an entire category dedicated to lifestyle, which includes subjects like pet care, travel, and gaming.  
What I'm getting at is that pretty much anyone, in any niche, can successfully promote Udemy to their audience.  
Let's talk about the affiliate program.  
Udemy uses a tiered commission system which means your percentage increases as you sell more.  
The baseline commission rate is 20 percent. What does that look like?  
Well, most courses cost between $15-$20. A 20 percent commission will earn you anywhere between $2.25 to $4.00.  
Okay, you're probably thinking that these earnings don't sound very promising.  
Here's the deal. Low priced products are obviously not going to earn you a fat paycheck right off the bat, but the plus side is that they're far easier to make conversions on.  
You'll have to work to climb that commission tier, but as I said, this program has a place for just about any niche, which is a huge plus.  
Key Features:
Commission: Baseline commission at 20% 
Cookies: 7-days 
Visit the program: Udemy Affiliates 
Teachable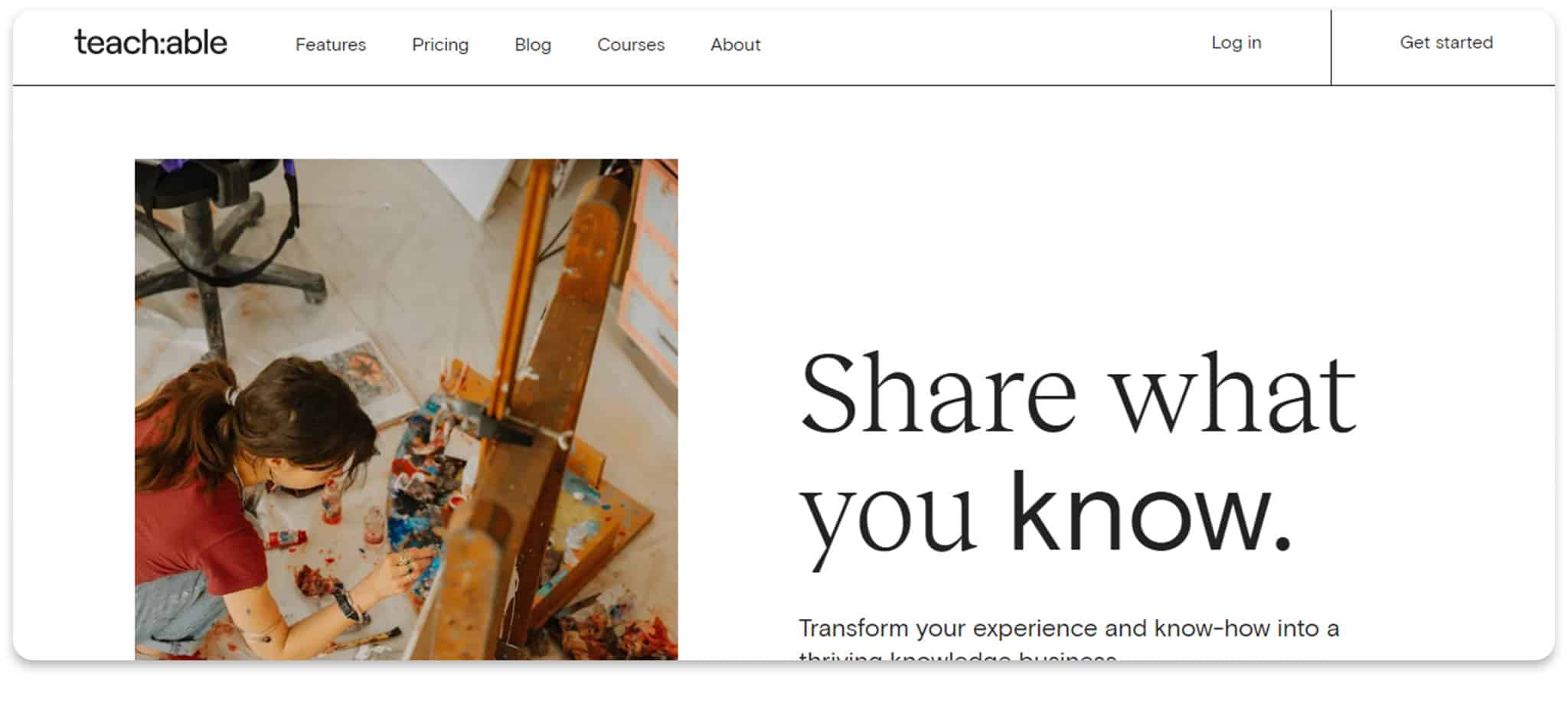 Teachable is probably the most innovative company on this list. As soon as you check the website, you'll know what I'm talking about.  
They offer some seriously impressive courses. Interested in learning about email marketing? Teachable has got you covered with a comprehensive course from marketing guru, Pat Flynn.  
This is just one example, but you'll quickly find that Teachable is chock full of courses from highly qualified instructors.  
As an affiliate marketer, this should be music to your ears. Of course, the better the product or service is, the easier it will be for you to promote it.  
To be perfectly honest, Teachable offers one of the best education affiliate programs out there.  
Let's go over the details.  
Teachable offers its affiliates a 30 percent commission. Now, before you say that this is a low commission rate, consider that this is a recurring commission.  
Because you're promoting a subscription-based product, you paid every month that the subscription is paid for.  
As a general affiliate marketing rule, it's smart to find recurring commissions like the one Teachable offers.  
This makes the work of building a passive income far easier.  
Now, because this is one of the better education affiliate programs out there, they are pretty selective when it comes to choosing affiliates.  
You'll need to have a decent audience already on a platform like Twitter or Instagram.  
They also look for people with some previous experience with Teachable products, so start getting familiar with the platform.  
Like Udemy, Teachable offers courses in a diverse selection of categories, so it's ideal for most niches.  
Key Features:
Commission: 30% monthly recurring commission 
Cookies: 90-days 
Visit the program: Teachable Affiliates 
LearnDash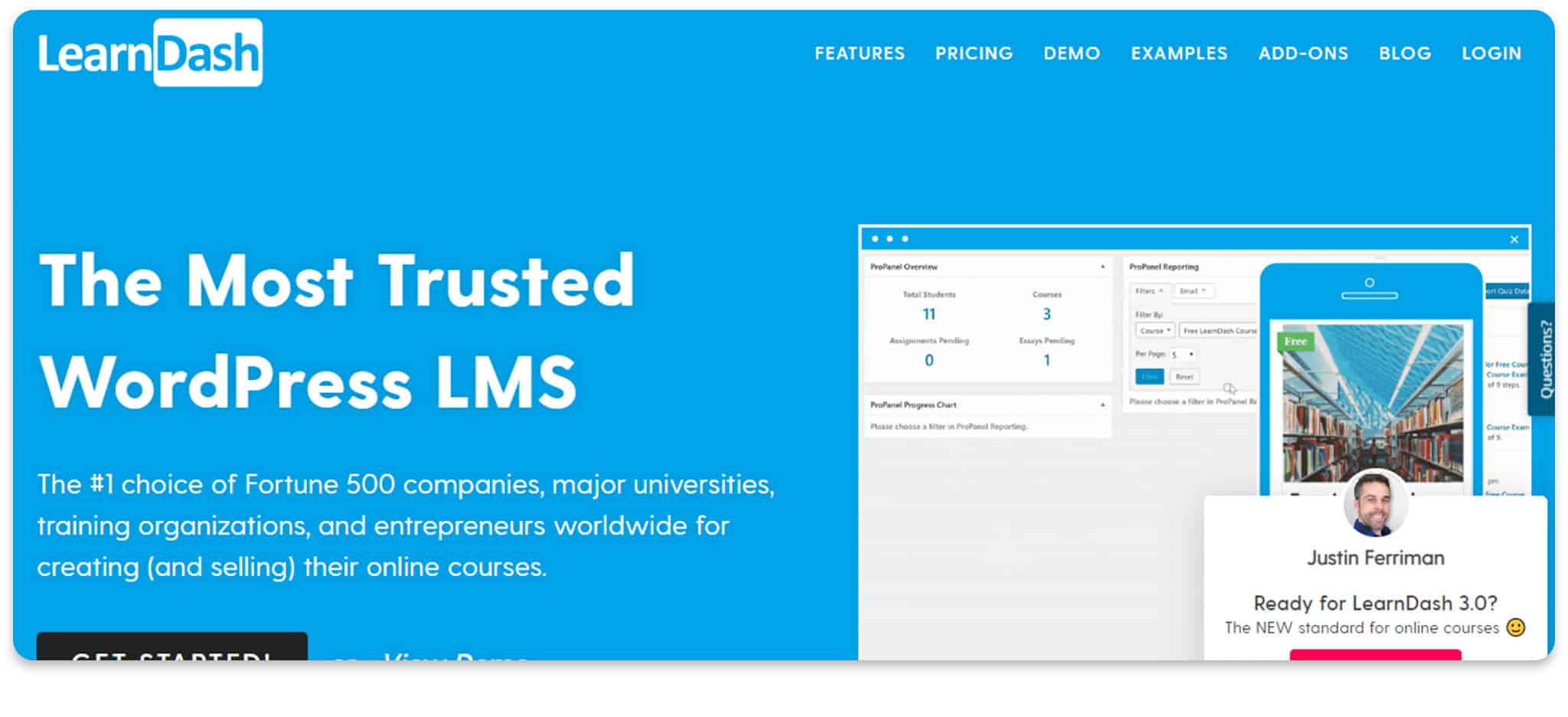 LearnDash is another online learning platform, but this option caters towards corporations, universities, training companies, and individual entrepreneurs.  
This platform is a popular choice for online job training and professional development.  
The main draw for this service is the ability to easily create courses with the capacity for supporting a large student base.  
Now, you've probably guessed it, but LearnDash packages are on the high-end of the price spectrum, ranging from $159-$329. 
That's good news for you.  
Affiliates make 35 percent on each sale and that includes upgrades. If your referral purchases the Pro Package, you're taking home about $115.  
That's a decent chunk of change for one referral.  
Key Features:
Commission: 35%  
Cookies: 30-days 
Visit the program: LearnDash Affiliates 
Thinkific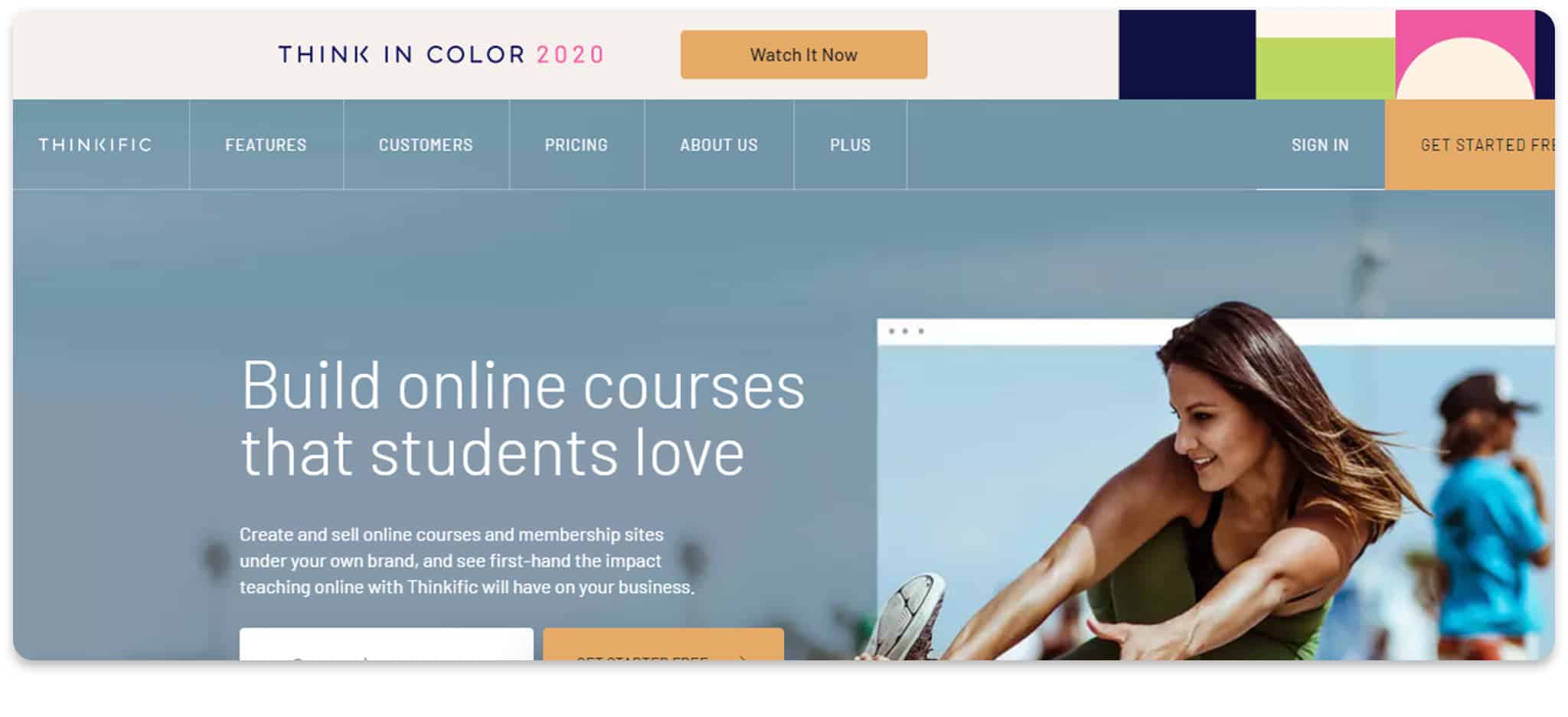 I'm going to take it in a slightly different direction here.   
Thinkific is an education affiliate program, but rather than promoting courses to students, you'll be promoting to instructors.  
For example, if your target audience is generally skilled in a particular area, they can use Thinkific to create and sell courses in their area of expertise.  
Thinkific is a subscription-based service that gives people the tools they need to create an online learning platform.  
The service is not specific to any particular niche. Experts in any field can use the service to sell courses.  
I personally think this is one of the best educational affiliate programs out there, and I'll tell you why.  
Affiliates for Thinkific get 20 percent commission on all sales and they are recurring.  
Simply put, if you get someone to sign up for a subscription with your link, you get paid monthly for the entire duration of the subscription. 
Thinkific plans are between $50-$499 per month, so this is not at all a low-ticket item.  
Thinkific really gives you the best of all worlds with a relatively high-priced service, a decent commission rate, and recurring payments. 
Key Features:
Commission: 20% monthly recurring commission 
Cookies: 90-days.  
Visit the program: Thinkific Affiliates 
Academic Superstore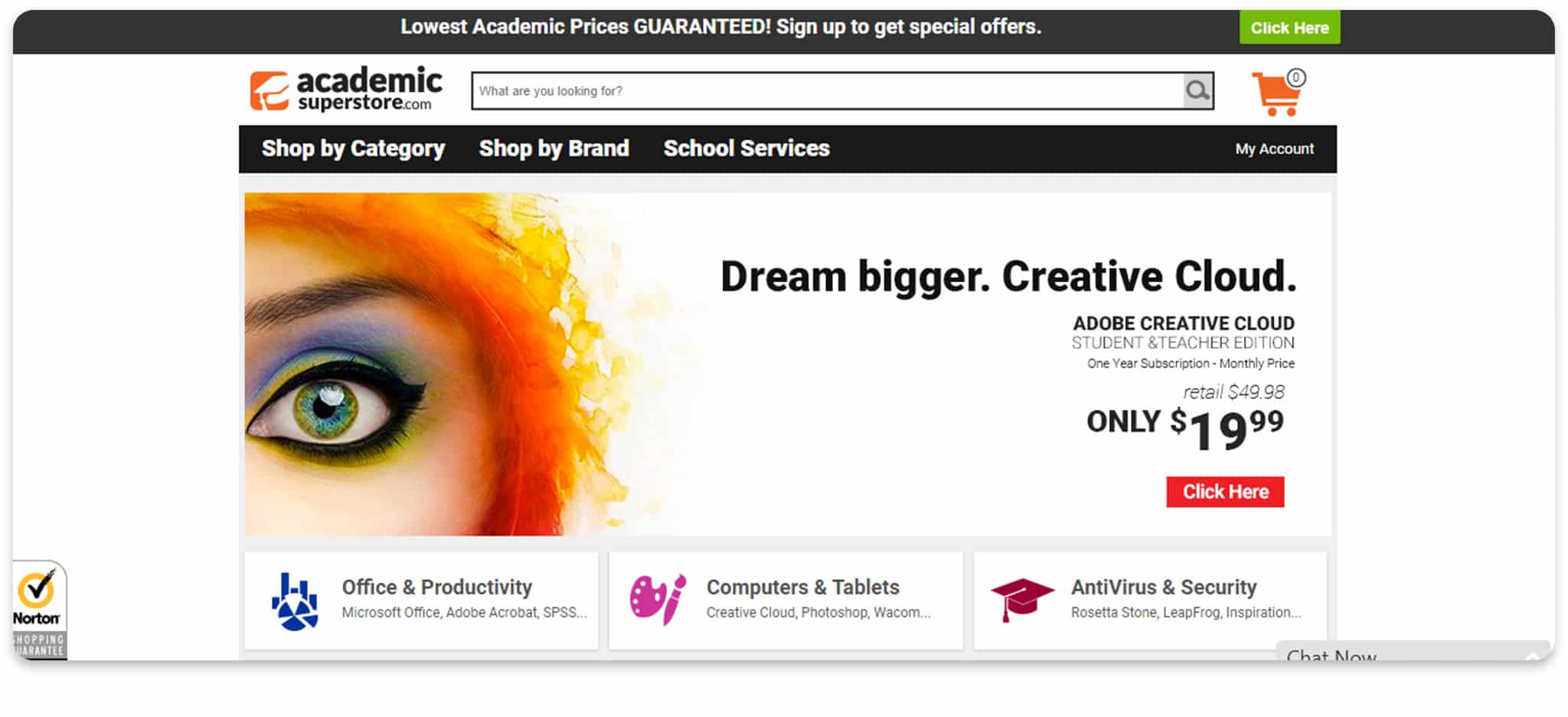 Alright, I'm going to switch gears completely.  
This is all about educational affiliate programs, so I figure some of you may be interested in traditional educational products.  
If that's the case, Academic Superstore has an array of products such as laptops, tablets, office supplies, science software, and more.  
If you're a teacher or a tutor with an engaged following on any platform, you can use this program to bring an extra income pretty easily.  
One piece of advice– you're not going to make much by promoting pencils and notebooks.  
My advice to you is to focus on big-ticket items like tablets and learning software.  
This program doesn't offer the best commission rate in the world– just 4 percent– however, if you stick to the high priced items, you can still make a decent paycheck.  
Key Features:
Commission: 4%  
Cookies: 45-days 
Visit the program: Academic Superstore Affiliates
TextbookX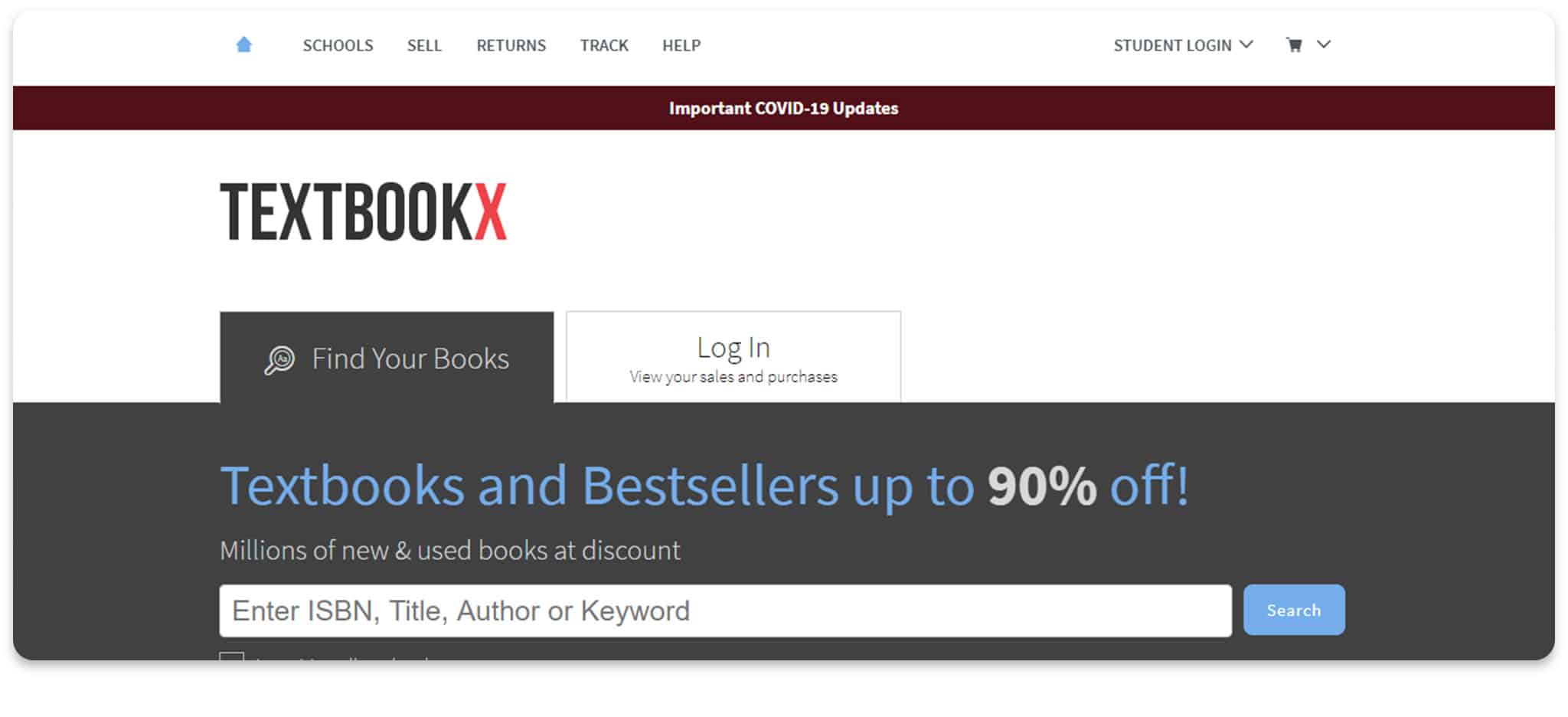 I've got one more option here for those of you in more traditional educational settings.  
TextbookX is a textbook marketplace where you can buy and sell textbooks for college-level courses.  
It's no mystery that textbooks are known for being outrageously expensive, but TextbookX helps students find more affordable options. 
Now don't me wrong, most purchases on this site are around $100 or more, so you can still make some decent money as an affiliate marketer.  
If your target audience is mainly composed of college-aged people, then this is a win-win– they get a better deal on textbooks and you get a cut of the sale.  
The platform has over 100 million IBSNs in the database so your audience can find just about any textbook.  
Affiliates can earn a 5% commission on sales made with their affiliate links and get paid on a monthly basis.  
They also give affiliates with high performance the opportunity to make a higher commission.  
Key Features:
Commission 5% with the opportunity for growth 
Cookies: N/A 
Visit the program: TextbookX Affiliates 
Preply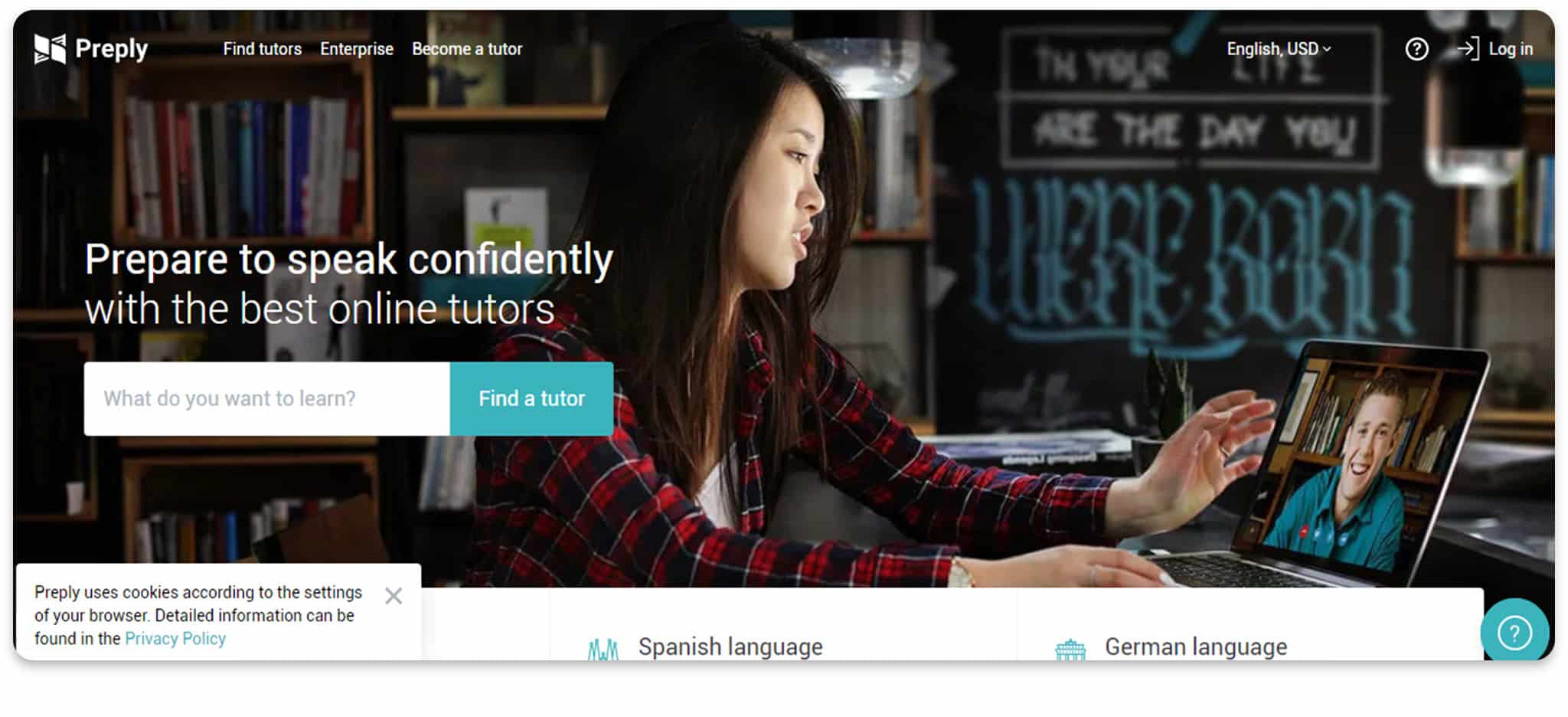 Preply is an online tutoring website that connects students with qualified tutors.  
This tutoring site is a popular choice because they've got thousands of tutors offering services in over two dozen languages.  
The tutors on this site provide help in a range of services including math, language, science, tech, design, and humanities.  
Now, aside from the more traditional tutoring services they also offer tutoring in professional areas like SEO, and marketing.  
As for the affiliate program, Preply offers a pretty good deal to its affiliate marketers.  
Affiliates earn 20 percent commission on each sale and can offer a 30 percent discount to potential customers.  
Most of the tutoring services cost $15-$35 per hour. Students often book a few hours per week, so your affiliate sales have the potential to really stack up. 
Key Features
Commission: 20% 
Cookies: N/A 
Visit the program: Preply Affiliates 
Final Thoughts
As I said before, you don't necessarily have to be in education to become an affiliate for an educational platform.  
My advice to you is to get creative.  
Regardless of your niche, chances are your target audience is seeking ways to enhance their personal or professional skills.  
Assess your platform, the type of content you create, and the people who engage most with your work.  
From there, choose an educational affiliate program that offers the best services for your needs.  
Now, if your niche does happen to be education, you've got quite a few options as well. Consider promoting educational products as well as tutoring services and textbooks.  
Now, if you're ready to add to your list of affiliate programs, take a look at these affiliate programs with seriously high payouts.