Add a header to begin generating the table of contents
WordPress is widely renowned as one of the best site builders available. WordPress provides users with all of the tools to build a customized website with free web hosting and excellent user support. If you don't have a WordPress website or blog you can follow my free guide Start a Blog and start one now. 
What makes WordPress so convenient, is the variety of plugins that can be used with your WordPress site. These plugins provide an array of SEO tools that boost your organic ranking, improve your keywords, and increase site performance. 
 Here are some of the tools and plugins I use to increase my site SEO performance: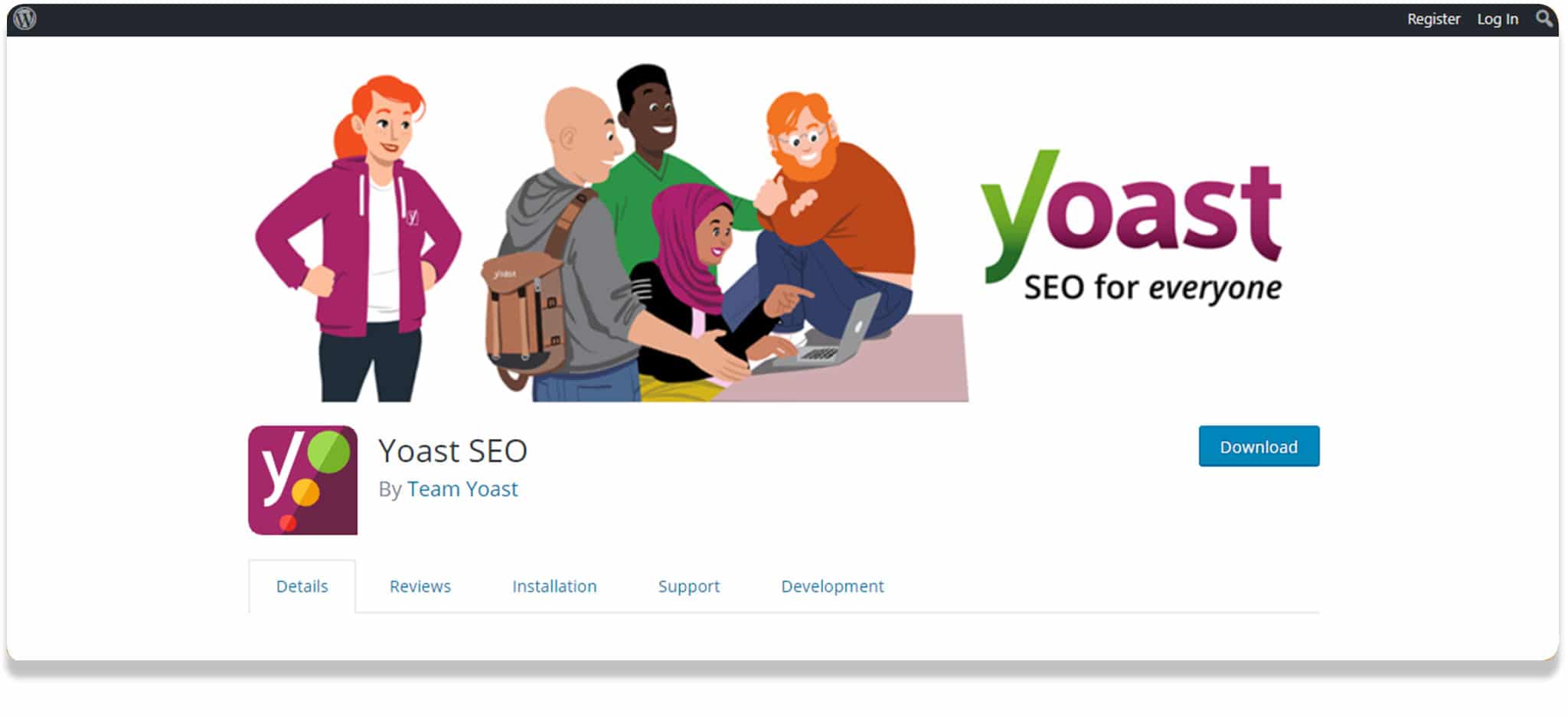 What is it? Yoast SEO is a WordPress plugin that strives to make SEO understandable and accessible to everyone. Many people feel intimidated by the idea of SEO, so Yoast created a step-by-step system to walk you through it.  
With the Yoast SEO WordPress plugin, you can enter potential keywords or phrases and the software will let you know if they are the best option for your page. You can also check how well your page ranks in a search result. This tool will help incorporate your keywords the correct number of times for the best optimization.  
Best Features:  
Optimize Related Keywords: 

Yoast Premium allows users to utilize several keywords or phrases. 

 
Linking Suggestions: 

Yoast analyzes your text and provides helpful link suggestions. 

 

Page Preview: 

View your site or a single post and see how it looks as a search result.

 
Pricing: 
Yoast SEO Free: includes several useful features at no cost.  
Yoast SEO Premium: starting at $89 for a single site.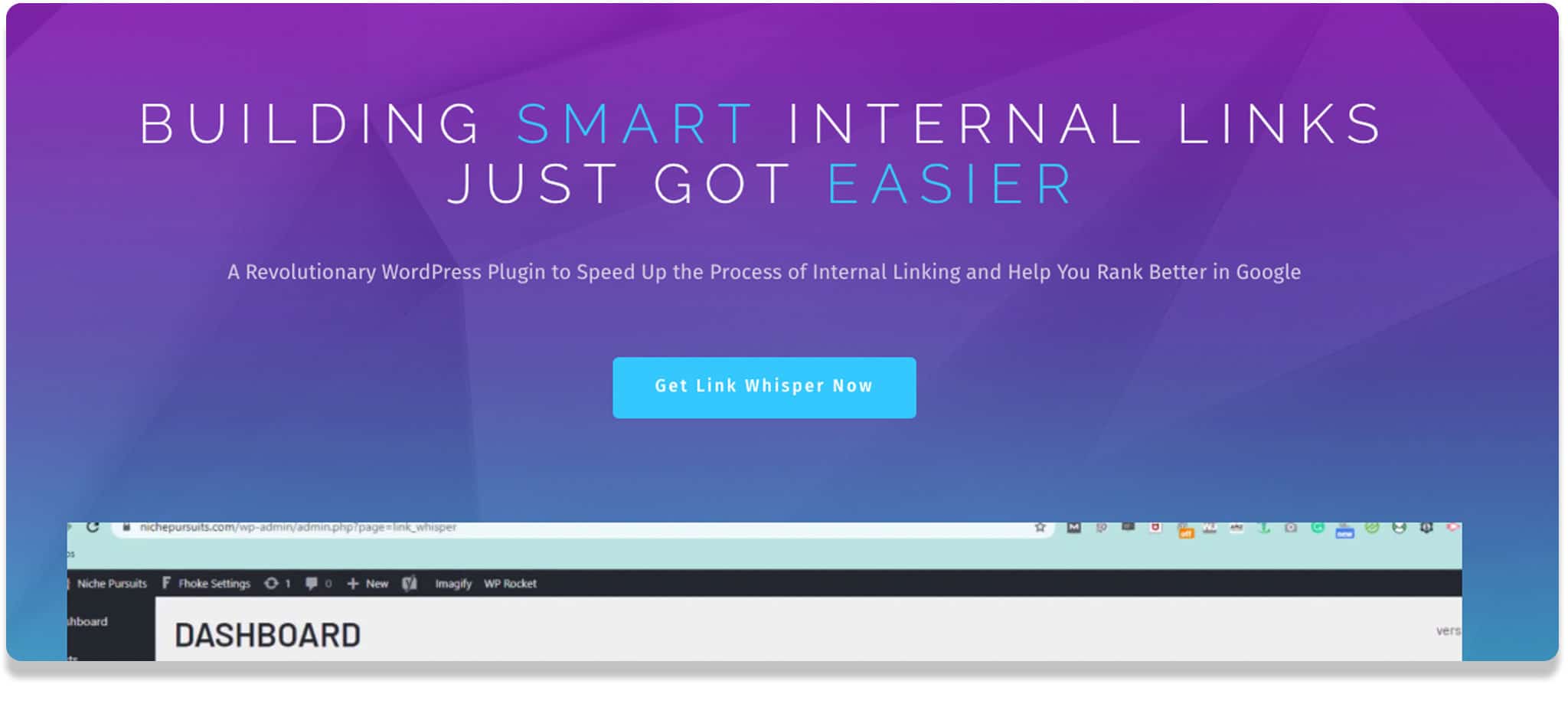 What is it? Link Whisper is a powerful WordPress plugin that helps you speed up the process of internal linking. It uses contextual keywords to identify content that is useful for readers and recommends the best internal linking structure. Link Whisper is smart and uses artificial intelligence to suggest internal links when writing your article. This plugin is particularly helpful when you have a lot of pages on your website.
Best Features: 
Smart Anchor Text: The plugin automatically chooses the best anchor text you should use on any given topic.
Orphan Content: Link Whisper shows you which pages are "Orphaned" or have very little to no links pointing to them.
Pricing:  
Single License: $77
3 Sites: $117
10 Sites: $167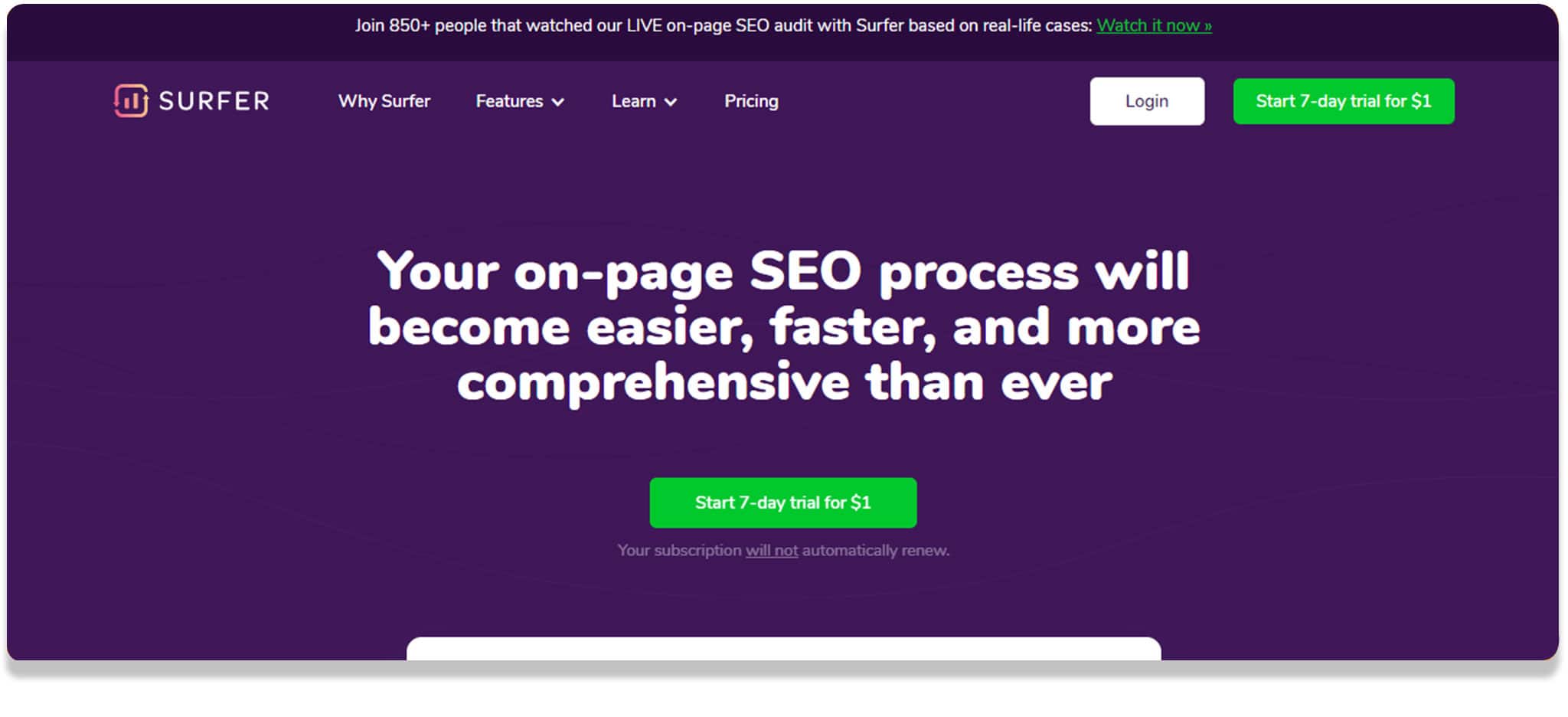 What is it? SurferSEO is an established company that's been providing SEO tools for the past 13 years. SurferSEO focuses on taking out the guesswork by using a model strictly based on data. This way, you can see exactly what's working so that you rank higher than the competition.  
SurferSEO gives you a SERP analyzer, a content editor, keyword research tools and SEO audit. These tools allow you to find similar patterns from top-performing pages and create perfectly optimized content for your page.  
 Best Features:  
Content Editor

: The content editor can help you update old blog posts and aid as you write new posts. The content editor proves a list of keywords and how many times you should include them. 

 

Keyword Surfer:

 This free 

Chrom

 extension is an efficient way to find related keywords, search volume, and ranking analysis. 

 
 Pricing 
Basic Plan: $59/mo 
Pro Plan: $99/mo 
Business: $199/mo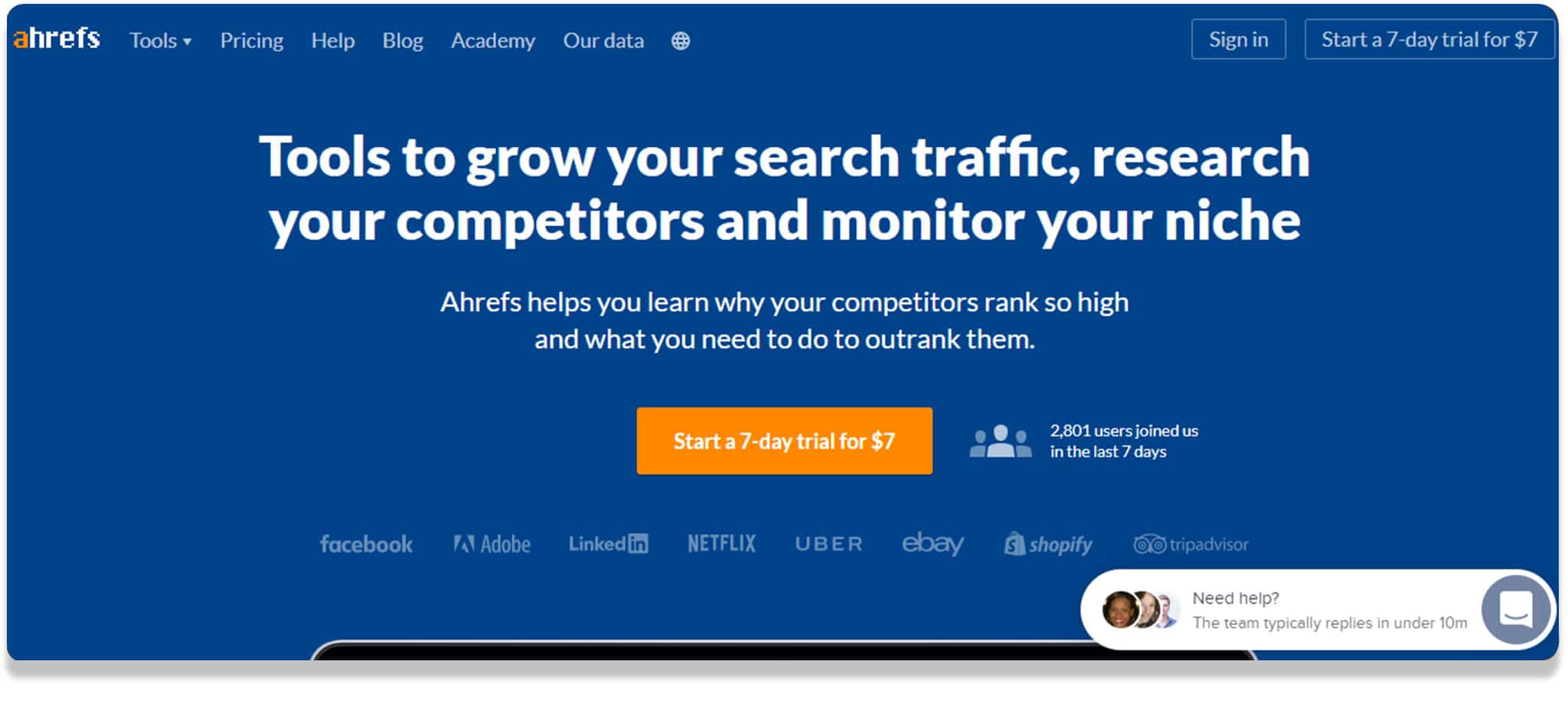 What is it? Ahrefs is a comprehensive SEO tool that helps you better understand your competition and find the right keywords for your site. Ahrefs provides the tools you need to continue monitoring your site so you can stay up to date. Ahrefs can help you with keyword research, rank tracking, content ideas and more.  
The basic package on Ahrefs provides one user with tools for up to five projects. You'll be able to track 500 keywords updated every week. You will also be provided with daily reports and trend graphs so that you can better optimize your pages.  
Best Features: 
24/5 Customer Support: 

Chat and email support are available to all users. 

 

Custom Tutorials: 

Access tutorials specifically for the 

Ahrefs

 software. 

 

Facebook Forums: 

Users can check out useful forum discussions with experts. 

 
 Pricing: 
7-Day Trial: $7

 

Lite Plan: $99/

mo

 

Standard Plan: $179/

mo

 

Advanced Plan: $399/

mo

 

Agency Plan: $999/

mo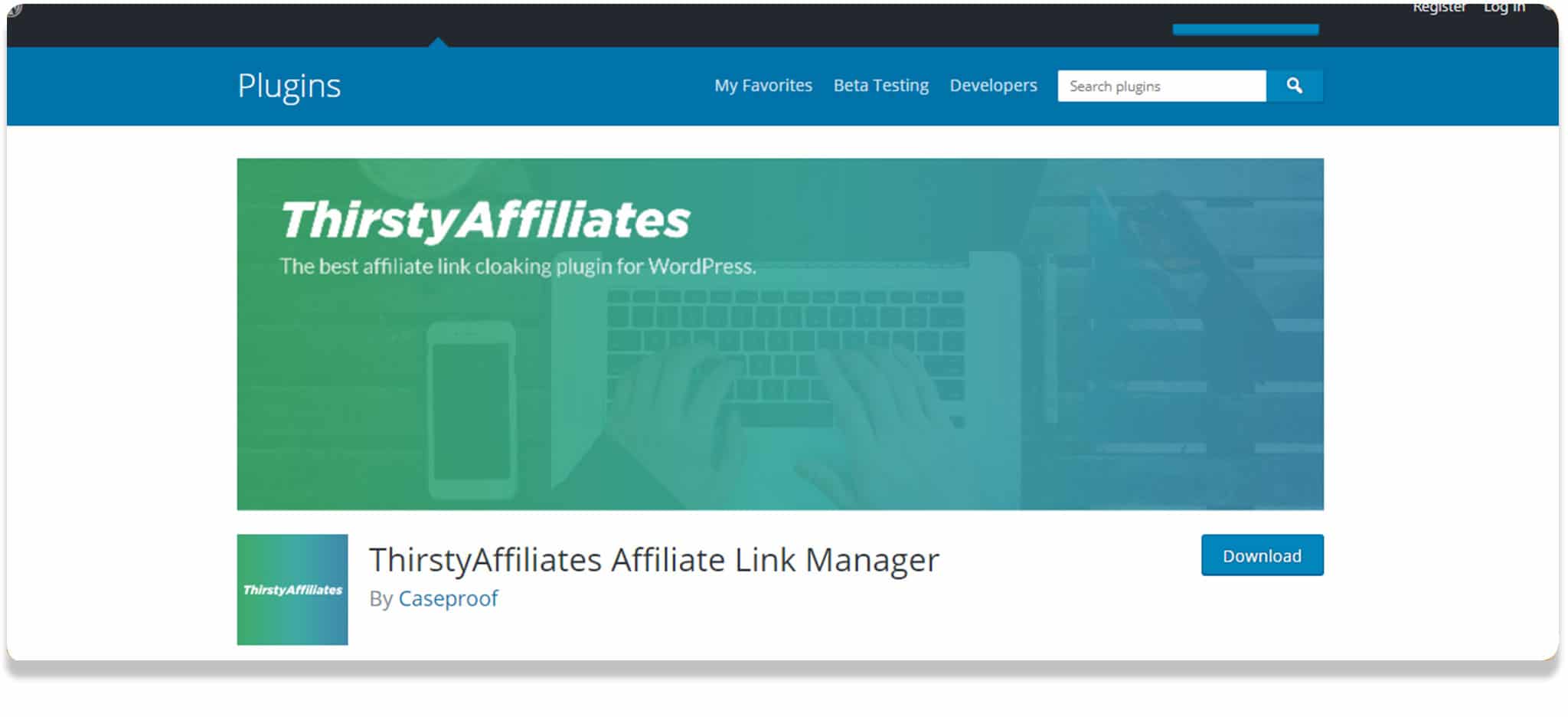 What is it? If you are already familiar with affiliate marketing, you know that your affiliate links can be long and unsightly. Fortunately, the Thirsty Affiliates Link Manager has created a solution. With this WordPress plugin, you can turn long affiliate links into short, manageable links to include on your page.  
This tool is extremely simple and appears as a button on your Visual Editor. This add-on makes it super easy to add simple affiliate links to your blog posts, pages, and comments.  
Best Features:  
Link Categories: 

You can group links into categories to better organize your links according to a theme.

 

Link Images:

 add images to your affiliate links for better visitor engagement. 

 
Pricing: 
The basic link manager is free to download to your WordPress site. 
 ThirstyAffiliates Pro: 
1-Site License $49/year

 

5-Site License $99/year

 

10-Site License $149/year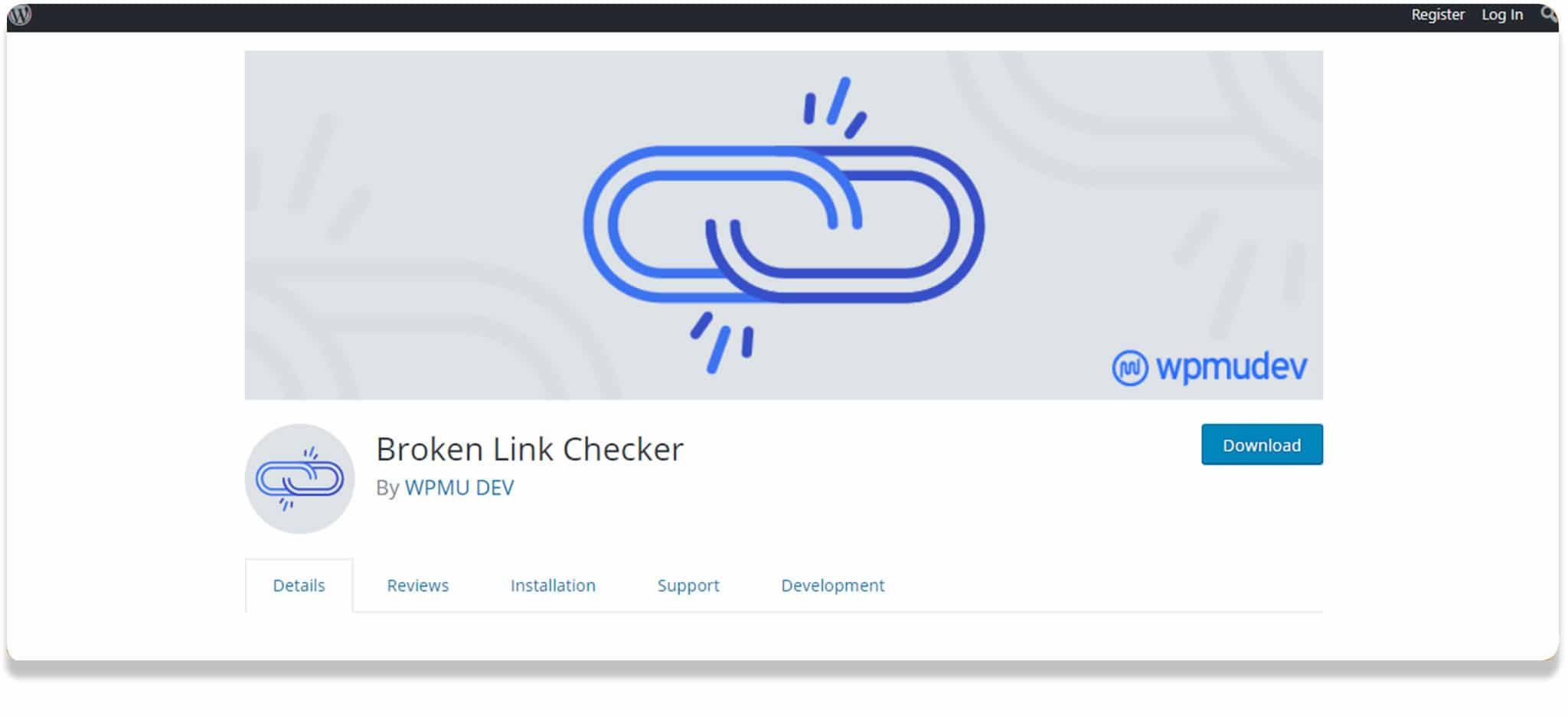 What is it? This WordPress plugin analyzes your site for broken links and alerts you when any are located. This software will monitor all aspects of your page including comments, custom fields, posts, and pages. You'll be notified on the Broken Link Checker dashboard or by email when broken links are found.   
When you install this WordPress plugin, it can take up to an hour to check your site, depending on the size of your site. Once it runs through all the links on the page, you can check for broken links under the Toolbar of the WordPress administration panel.  
Best Features:  
Custom Link Filters:

 Create custom filters to search for specific types of links. 

 
Multiple Languages: 

This WordPress plugin is available in 26 languages. 

 
Pricing:  
Broken Link Check plugin is free to download to your WordPress site.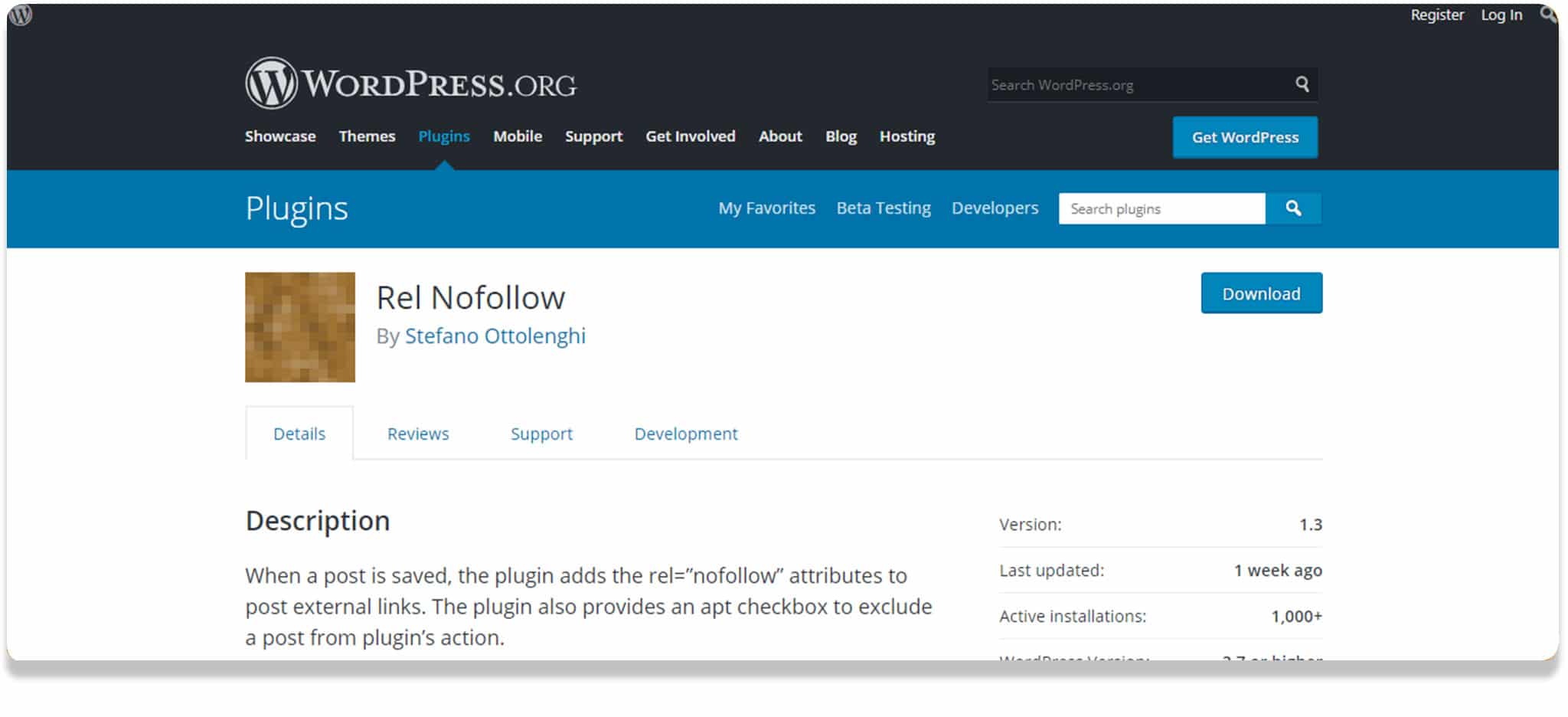 What is it? When you include a link on your page it boosts the ranking of the linked page by influencing Google's algorithm. If you include paid links with the intention of boosting the ranking of that site, Google considers it a link scheme. This will end up hurting the ranking of your page in the long run.  
 To solve this problem, you can download the Rel NoFollow Checkbox for WordPress. This plugin will add a handy little checkbox that says "no follow," whenever you insert a link. Checking this box will ensure that the link does not get a boost in ranking when someone clicks the link.   
Best Features 
Simple Checkbox: 

This plugin is extremely simple and mainly consists of an added checkbox. 

 
Pricing:  
The Rel NoFollow Checkbox plugin is free to download to your WordPress site.   
What is it? W3 Total Cache is a web performance optimization program exclusively for WordPress websites. This plugin will help your site rank higher by improving performance and loading times on your page. W3 Total Cache boasts up to 10x overall improvement to your website.  
If you struggle with slow loading times, this plugin will help your page render faster so that your site is displayed quickly to visitors. This helps reduce your site bounce rate and boost visitor interaction.  
Best Features: 
Works with All Hosting Styles: 

You can use this plugin with shared, dedicated and VPN hosting. 

 

Improved Mobile Performance:

 This plugin works especially well for increasing mobile webpage speed.

 

Customer Support Forum: 

The plugin page features an active forum dedicated to problem-solving. 

 

 
Pricing: W3 Total Cache is free to download for your WordPress site.  
Conclusion
If you use WordPress, it only makes sense to start utilizing these WordPress plugins. These SEO tools can help your page rank higher and perform better. Many of these plugins are free or come with a free trial so it's easy to implement them onto your site. No matter what website you're building, these SEO tools can improve your experience and increase your chance of success.