When it comes to social media, Instagram easily dominates as one of the most popular platforms in the world. Believe it or not, Instagram boasts 1 billion active users. That's a significant portion of the world's population. 
With such an insanely large user base, it's no surprise that Instagram has quickly become a hotspot for entrepreneurs, affiliate marketers, and small business owners. When done right, Instagram can be one of the most powerful tools out there to start making money online. 
Now, I'm sure you're very aware of just how much money is being earned by Instagram influencers. According to a report by Vox, users with 50,000- 100,000 followers are making between $40,000 and $100,000 per year from sponsored posts. 
But you don't have to have fifty thousand followers to start making money. That same report states that even "nano influencers" can make up to $60,000 annually on Instagram. The bottom line is, influencer marketing is a profitable field even for small accounts. 
If you're ready to get a piece of the Instagram pie, I've got you covered. In this post, I'll talk about the requirements and exactly how to make money on Instagram. Let's get started. 
What are the requirements?
Before I get into the various ways you can make money on Instagram, I would like to cover the basics. There are a few prerequisites that you'll need to consider before making money on Instagram is even possible. These are the same factors that you need to address when crafting your social media marketing strategy. 
Having a strong strategy is crucial to your success as an Instagram entrepreneur. Here are four requirements to make money on Instagram. 
Topical Authority: If you don't know what topical authority is, let me explain it to you. Topical authority essentially means that you have become a leading voice in a specific niche. You've chosen a micro-niche and created lots of content that relates to that niche. 
Topical authority is a known factor when it comes to Google SEO, but it's also incredibly important when it comes to gaining quality followers on Instagram.
Remember, Instagram has 1 billion users according to Statista.com! In order for your page to stand out, it's important that you focus your content on a specific niche. 
This will work in your favor in many ways. For example, let's say you've created a page that is focused on how to take care of houseplants.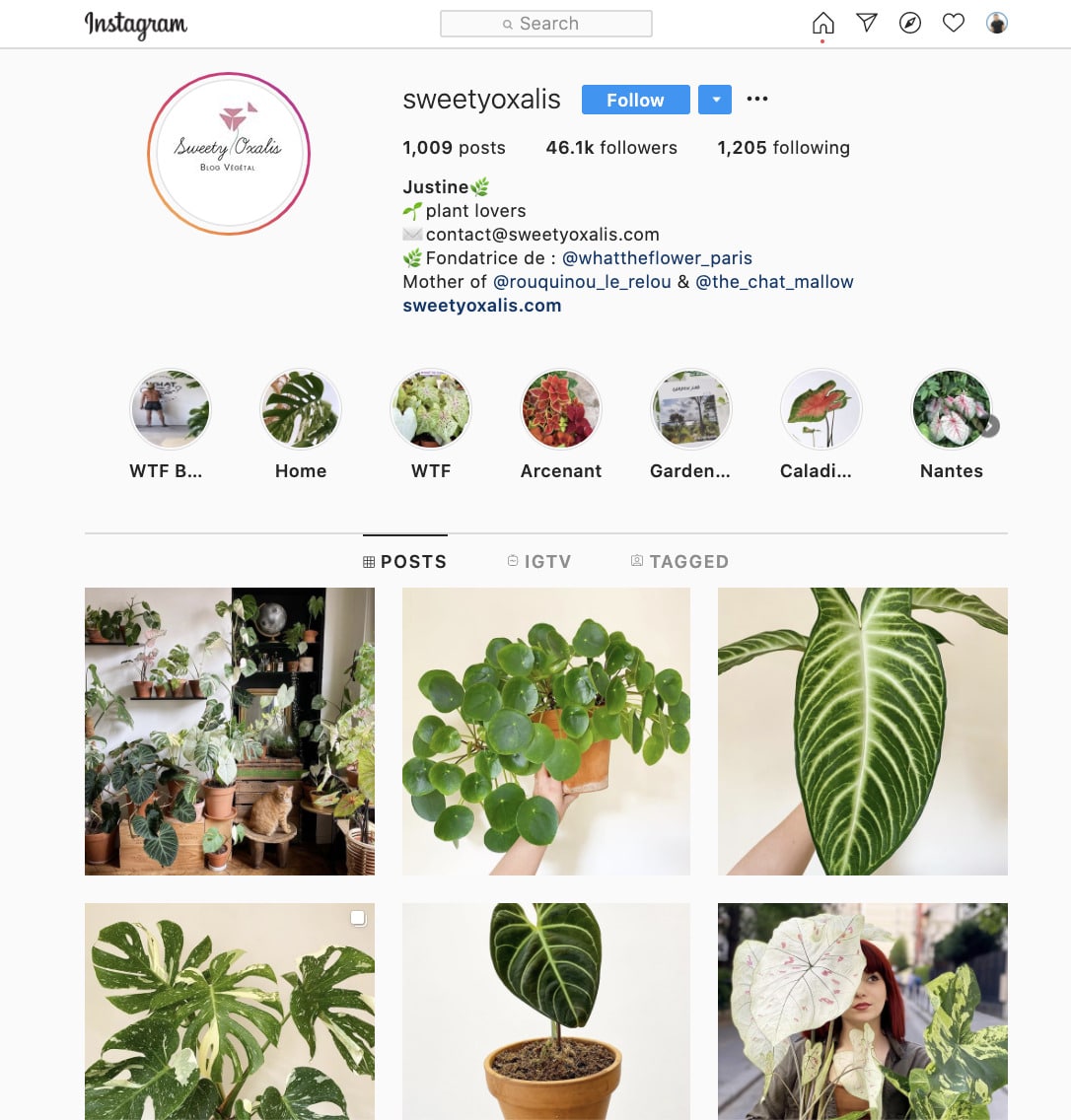 (Example IG: @sweetyoxalis)
Chances are, the people who follow you are interested in content relating to houseplants. This translates to a higher engagement rate. 
Now, when you promote your affiliate product related to houseplants, your followers are fairly likely to be interested in that product. See how that works? 
Engagement Rate: Another important prerequisite to successfully making money on Instagram, is gaining engaged followers. We've all seen the following scenario: an "influencer" with tens of thousands of followers that only gets a couple of comments and a few likes on their posts. 
What's the deal? The simple truth is, the followers they've acquired have little to no interest in their content. This can happen for many reasons but your main focus should be earning followers who are truly interested in your content.
You can get a feel for your engagement rate by looking at the level of interaction you get on your posts and stories. 
Instagram has enabled a handy analytics feature for content creators. These analytics will show you how many people have viewed, saved, and shared your post. You can also see where your traffic is coming from.
(Image by later.com)
You can enable this feature by clicking on "Settings" and going to "Account" from here you can switch your account to a business or creator page. 
Consistency: If content is king then constancy is the reigning queen. Without consistent content, all of your hard work goes to waste. That means you need to be consistently posting content on a regular schedule. 
Ideally, you should be posting every day or every other day at a minimum because higher frequency brings higher engagement according to Ariel Marketing. That being said, you should put quality at the forefront. 
If posting every day results in sub-par content, stick to a schedule that allows you to publish your best content at a regular rate. 
Quality content: Last, but definitely not least, is the quality of your content. Quality content is absolutely essential. Consistently great content is a great way to build a loyal following and gain the attention of bigger brands. 
If you're hoping to enter into a partnership and create sponsored posts, brands need to resonate with your content. If you want sponsored posts, your content needs to be of a similar quality to the brand you're working with. 
Having excellent content is also going to attract organic followers, which is crucial to selling anything on Instagram. 
How to Make Money on Instagram: 
1. Affiliate marketing
Since affiliate marketing is my area of expertise, I'm going to spend a fair amount of time on this topic. Affiliate marketing is a natural place to start if you're wondering how to make money on Instagram.  
If you have a smaller following, this is a great way to make money with Instagram without hundreds of thousands of followers. Most affiliate programs have fairly simple requirements. 
Affiliate marketing is a partnership between a company or brand and an affiliate marketer. Each affiliate marketer is given a unique link to an affiliate product. When a sale is made using that link, the affiliate marketer receives a commission on that sale. The great thing about affiliate marketing is that there are so many programs and products for just about any niche. 
If you don't know where to start, I would recommend checking out ShareASale. This website has consolidated thousands of affiliate programs in a variety of categories.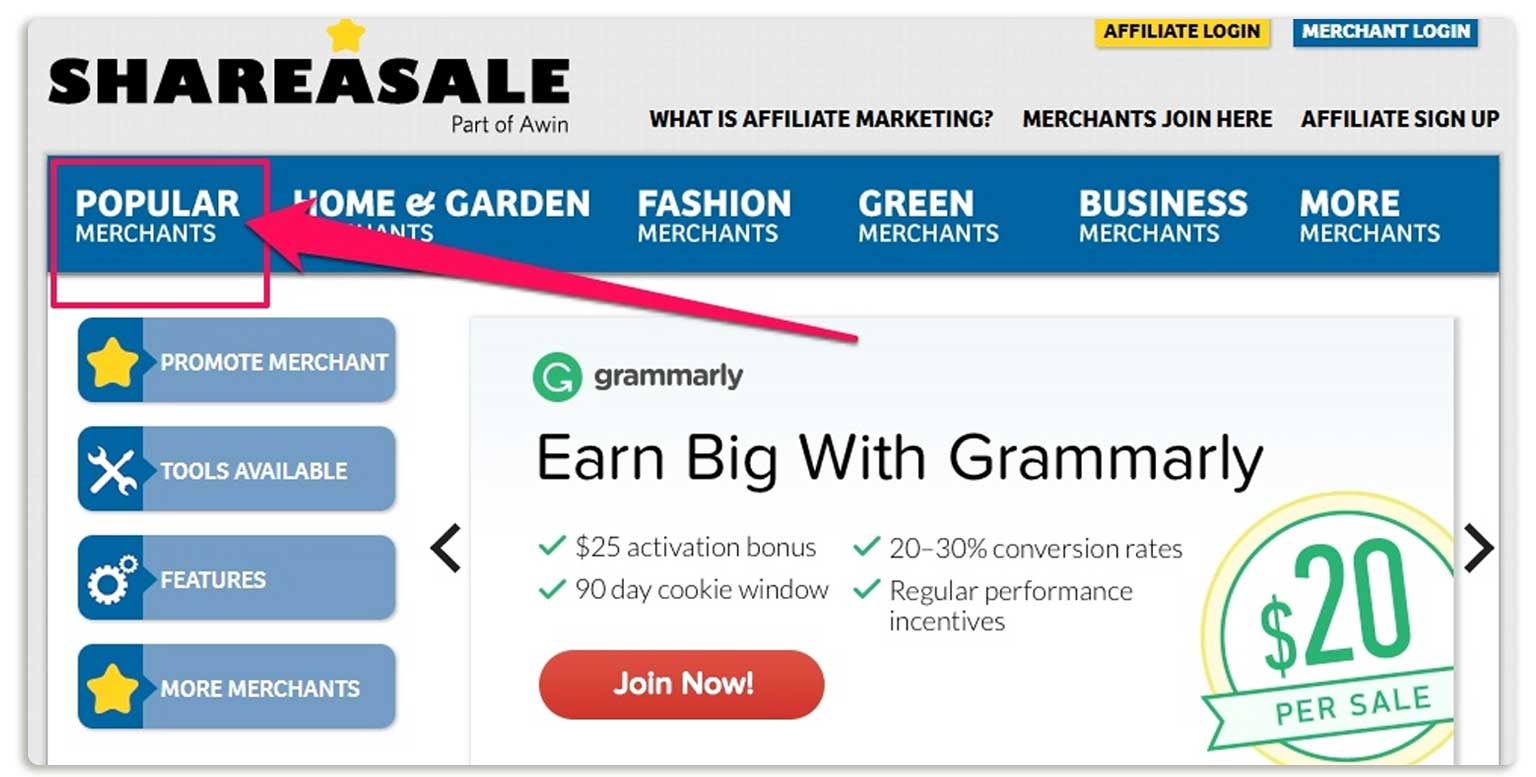 When you choose your affiliate products, make sure they fall into your niche. You want to choose products that will speak to your followers for the best chance of making a conversion. 
How to use affiliate links on Instagram:
Now, one of the biggest problems people encounter as an affiliate on Instagram is link placement. Unfortunately, Instagram doesn't make it possible to place active links in the caption beneath your posts. The only way to do this is to put your link in your bio.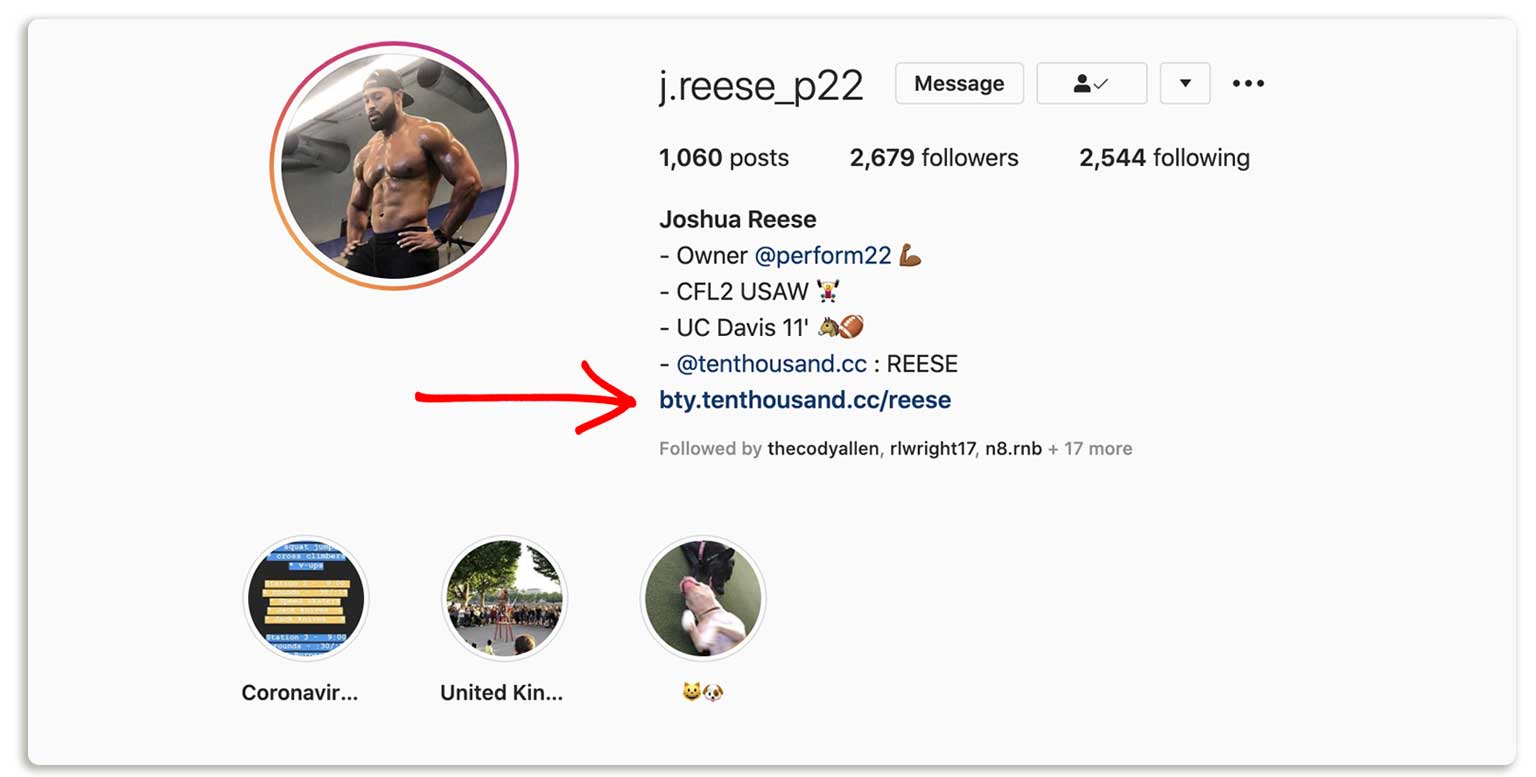 (Instagram @j.reese_p22)
The good news is, there are a few apps out there that allow you to put multiple links into your profile. One of these apps is called LinkTree. With LinkTree, you can create a unique link that leads to a collection of your links. 
Another option that many people are not aware of lies with IGTV.
IGTV is an option available to all users that allows you to post much longer videos. In your IGTV caption, you can insert active links. 
https://www.instagram.com/tv/CAOWH8CjlkT/?utm_source=ig_embed
Lastly, if you have at least ten thousand followers, you can insert links into your Instagram stories. This allows people to view websites directly from your stories, which is extremely convenient. 
2. Sponsored posts
When you're researching how to make money with Instagram, this option is usually the top of the list. Sponsored posts are posts that are made by influencers in partnership with a brand or company. The company pays influencers a set amount per post. 
These brands know that influencers have a close relationship with their following which results in more successful conversions for brands. One thing to keep in mind here is that sponsorships rely on follower engagement.
Again, brands are counting on the fact that your followers make a purchase based on your post. If your followers don't engage with your content, there's no gain in partnering up with you.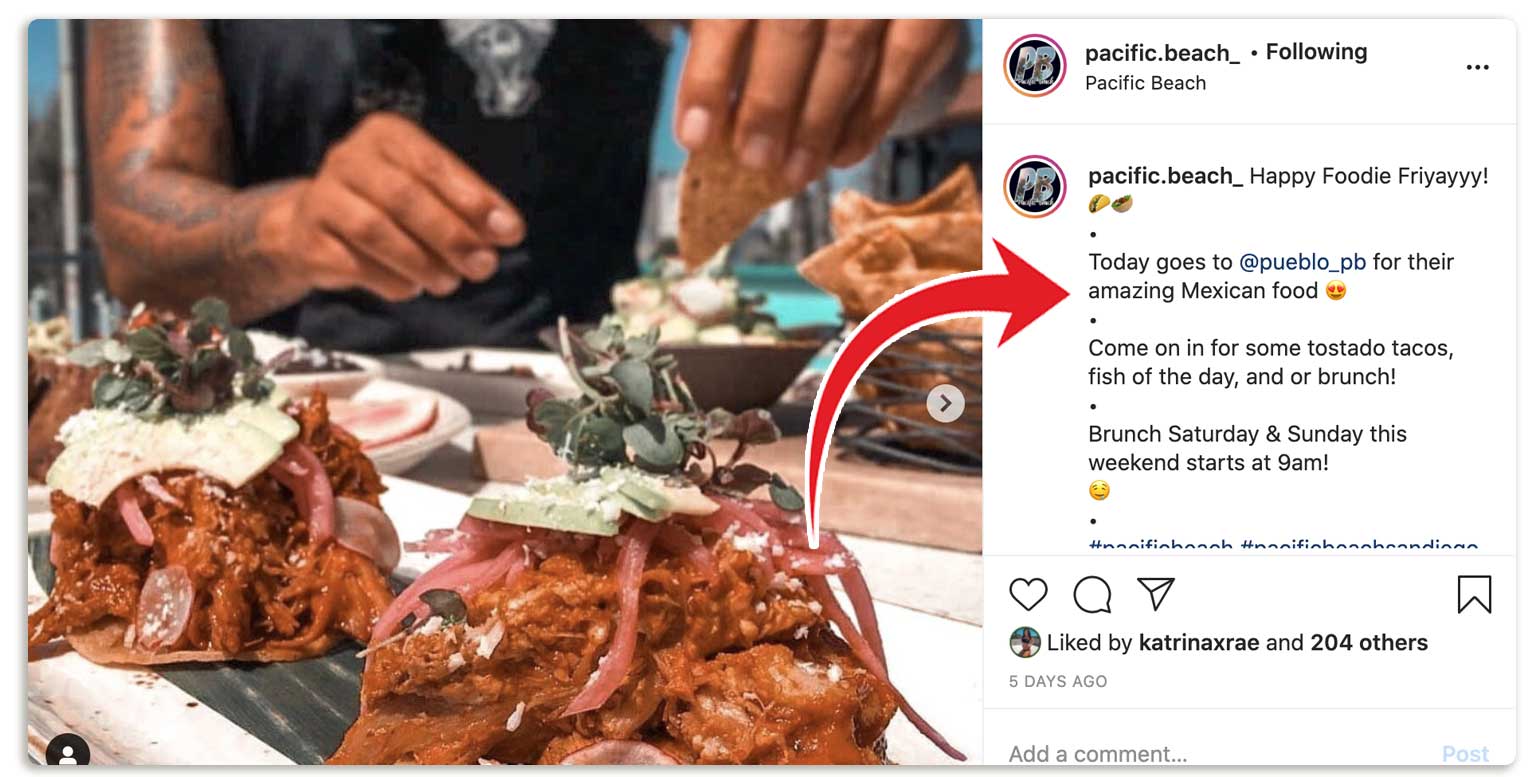 (Instagram @pacific.beach_)
That being said, this actually bodes well for those of you with a small, loyal following. You don't necessarily need to have a huge number of followers.  
As long as you have excellent rates of engagement, you can do sponsored posts. If this sounds like an intriguing option to you, let's look at a few simple steps you can take to partner with a brand. 
The first step you can take is by executing your content strategy. Your Instagram profile needs to be in tip-top shape. In fact, you should be thinking of your feed as a portfolio or resume of sorts.  
Brands looking at your page will want to see high quality, consistent content, and lots of follower engagement. You'll also want to be sure to include your contact information in your bio. 
Once you have that covered, you don't have to wait around for an offer. You can start reaching out to relevant brands or local businesses to see if they're interested in a collaboration. If you have a small account, start by emailing small businesses that are relevant to your niche. 
Tell them who you are and what your area of expertise is, and let them know why you're qualified to represent their brand. It's a good idea to include some real data here, such as follower interaction, follower count, etc. With a little patience, you should land yourself a sponsor in no time. 
3. Sell products
If you're already a business owner, entrepreneur, or crafter it's a no-brainer to use Instagram to your advantage. Now, you probably need to use another platform in combination with Instagram such as an Etsy shop or an e-Commerce website. 
One great example is @dogplusbone. This is a very niche Instagram page with 15K followers that sells dog leashes. Take note, this account has completed all of the prerequisites outlined above very nicely. They've chosen a unique sub-niche, they have great follower engagement on their posts, and they post consistent, quality products.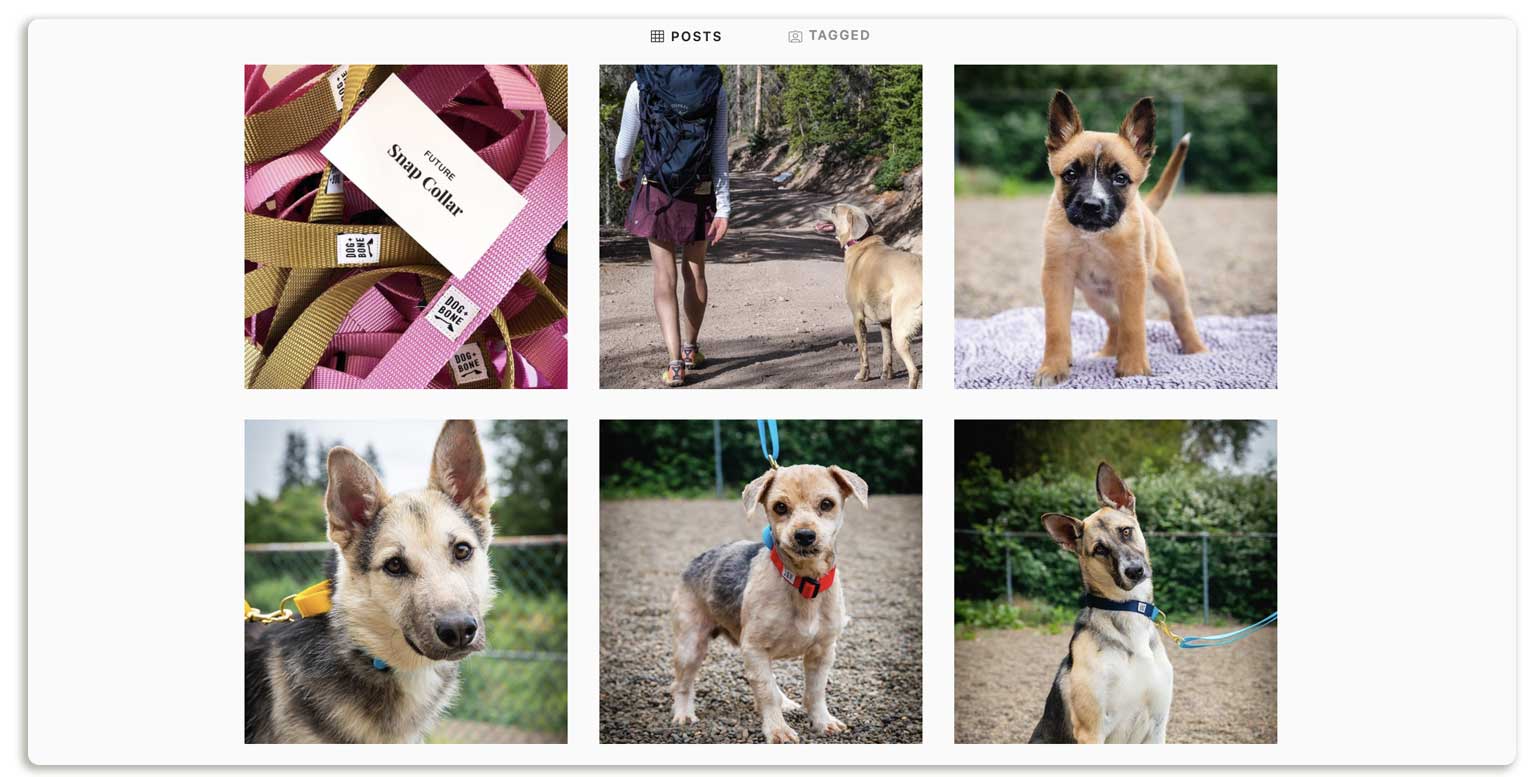 (Instagram @dogplusbone)
Now, if you take a closer look, many of their posts include a link to a real product that can be shopped on their website. This amazingly useful feature is part of Instagram's shoppable post feature. With this feature, it allows you to link your products in your posts, users can click on the product and visit the listing on your website directly from the Instagram post.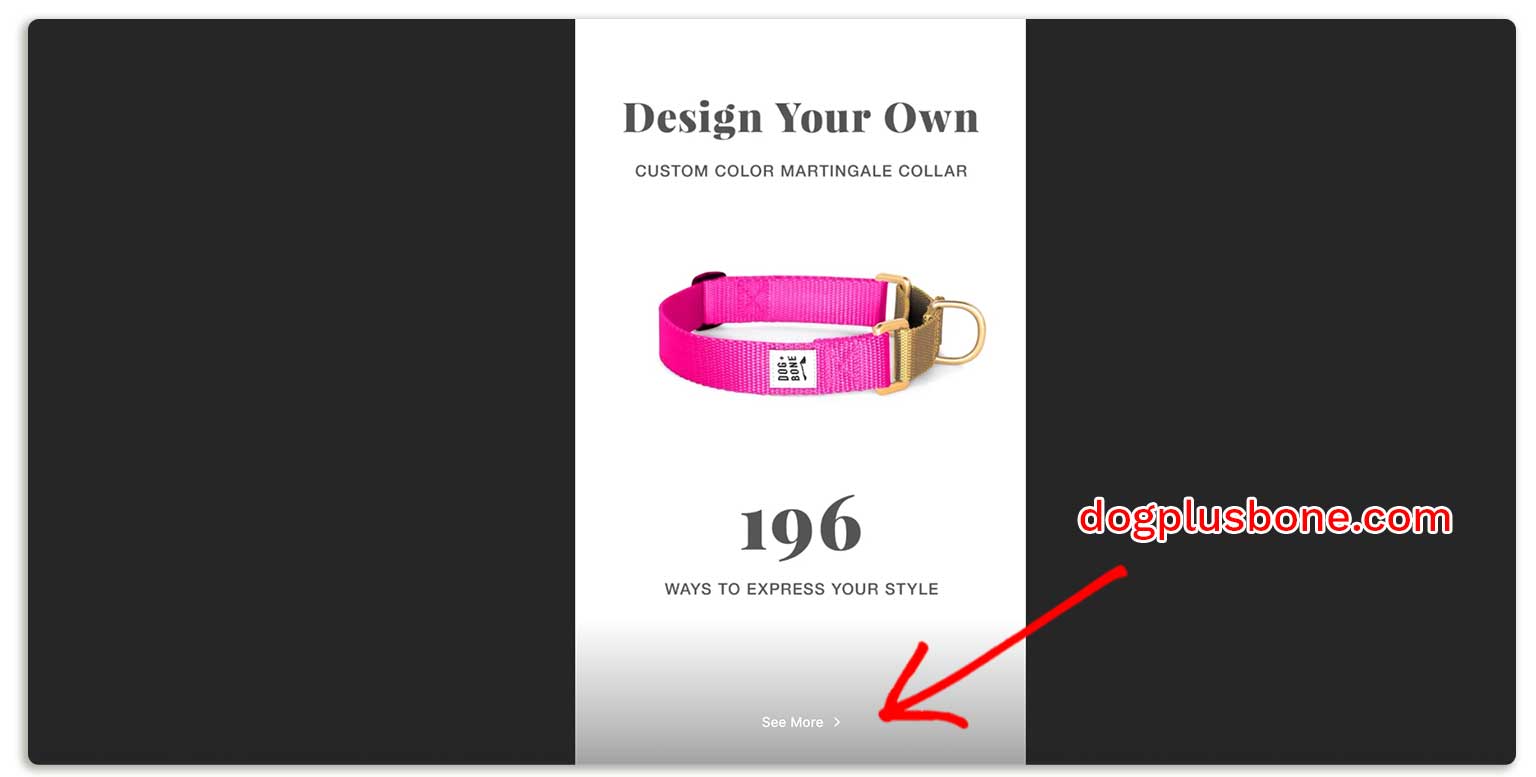 (Instagram @dogplusbone)
Of course, earning money by selling your own products takes a lot of effort. You have to run an actual company as opposed to partnering with a brand or promoting affiliate links. In this case, Instagram should be thought of as another marketing tool to boost brand visibility, gain leads, and make valuable connections with your target audience. 
This option is best for those of you who are passionate about running your own business or who are looking for a great platform to promote products on. 
4. Sell your knowledge
Now, if you have a strong background in a particular niche, you can use Instagram to sell your own knowledge. In this case, you're using Instagram to promote your services and gain followers who are potential conversions. There are several examples of people who have successfully used Instagram to showcase their skills and sell their expertise. 
One example is @yogawithbriohny. Briohny Smith is a yoga instructor who has built a popular Instagram page with 238K followers. She offers a mixture of free and paid online classes. One clever thing that she does to gain leads is to offer free classes to people who sign up for her newsletter.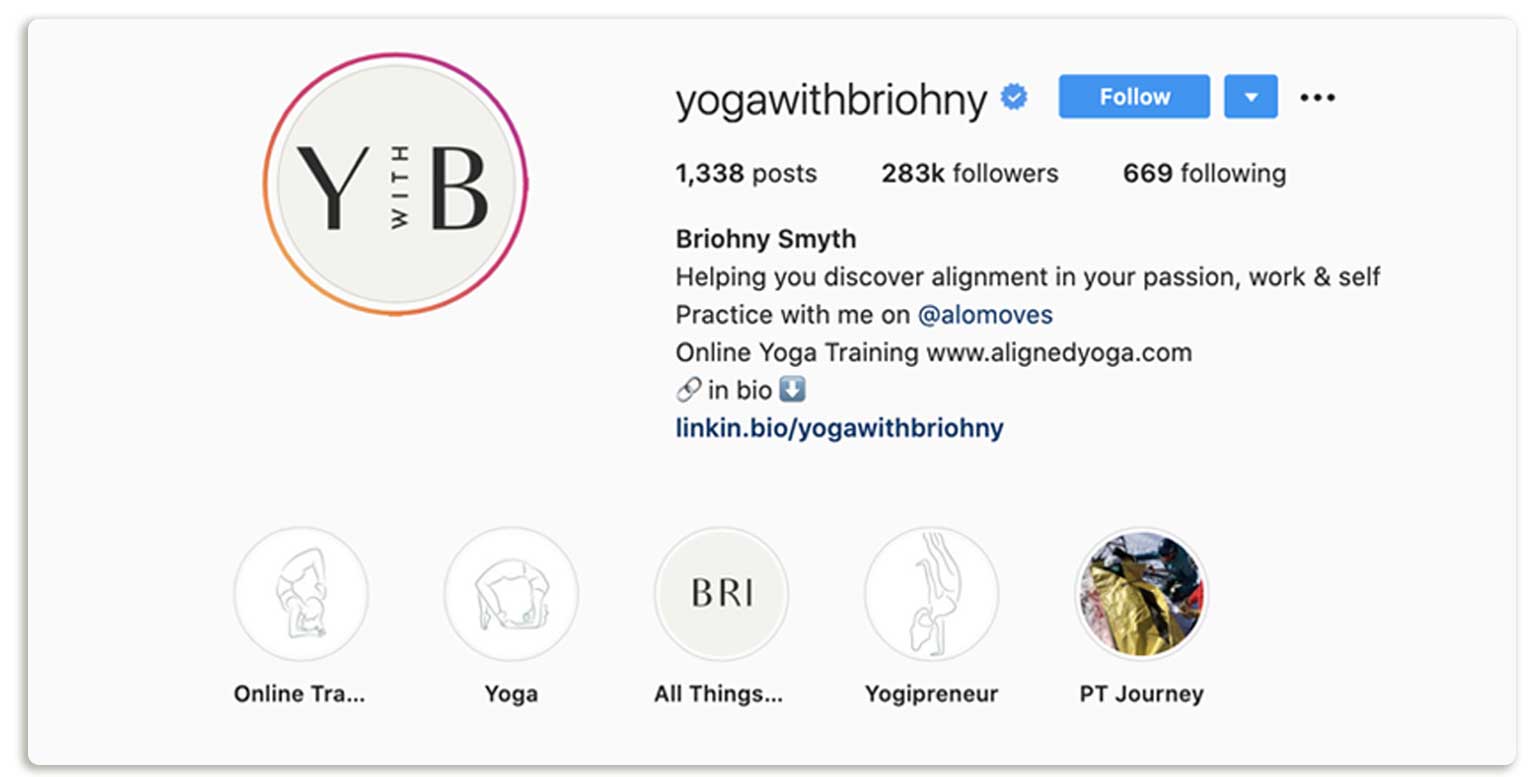 (Instagram @dogplusbone)
By doing this, she's able to build an email campaign directed towards people who may be interested in purchasing classes. She also uses her platform to promote paid services such as yoga training for instructors. 
This is just one example of how you can successfully sell your knowledge. You don't have to be an expert yogi to sell an online course. There are a ton of online course platforms where you can create courses in any category and promote them on Instagram. 
Some popular genres for online courses are photography, graphic design, technology, business, and lifestyle. All of these are excellent for promotion on Instagram. Visual skills such as design and photography are especially suited to the Instagram platform.  
Regardless of your area of expertise, creating an online course is worth considering if you want to make money on Instagram. 
There are other ways to monetize your knowledge as well. For example, an e-Book is a great way to monetize your expertise for just about any niche. E-Books are a suitable option for anyone ranging from chefs to tech experts. If you have valuable information, you may as well make some money sharing it. '
5. Drop Shipping
A lot of people are intimidated by the idea of selling their own products. To be honest, this concern is not totally unsubstantiated. Selling your own products means keeping track of inventory, shipping, and orders. If these factors are what's keeping you from starting an e-commerce store, then the idea of dropshipping is going to be music to your ears. 
So what is dropshipping? Essentially, a drop shipping business allows you to design an array of products to sell in a virtual storefront. These products are usually simple clothing pieces like t-shirts and hoodies as well as phone cases, tote bags, water bottles, and laptop covers.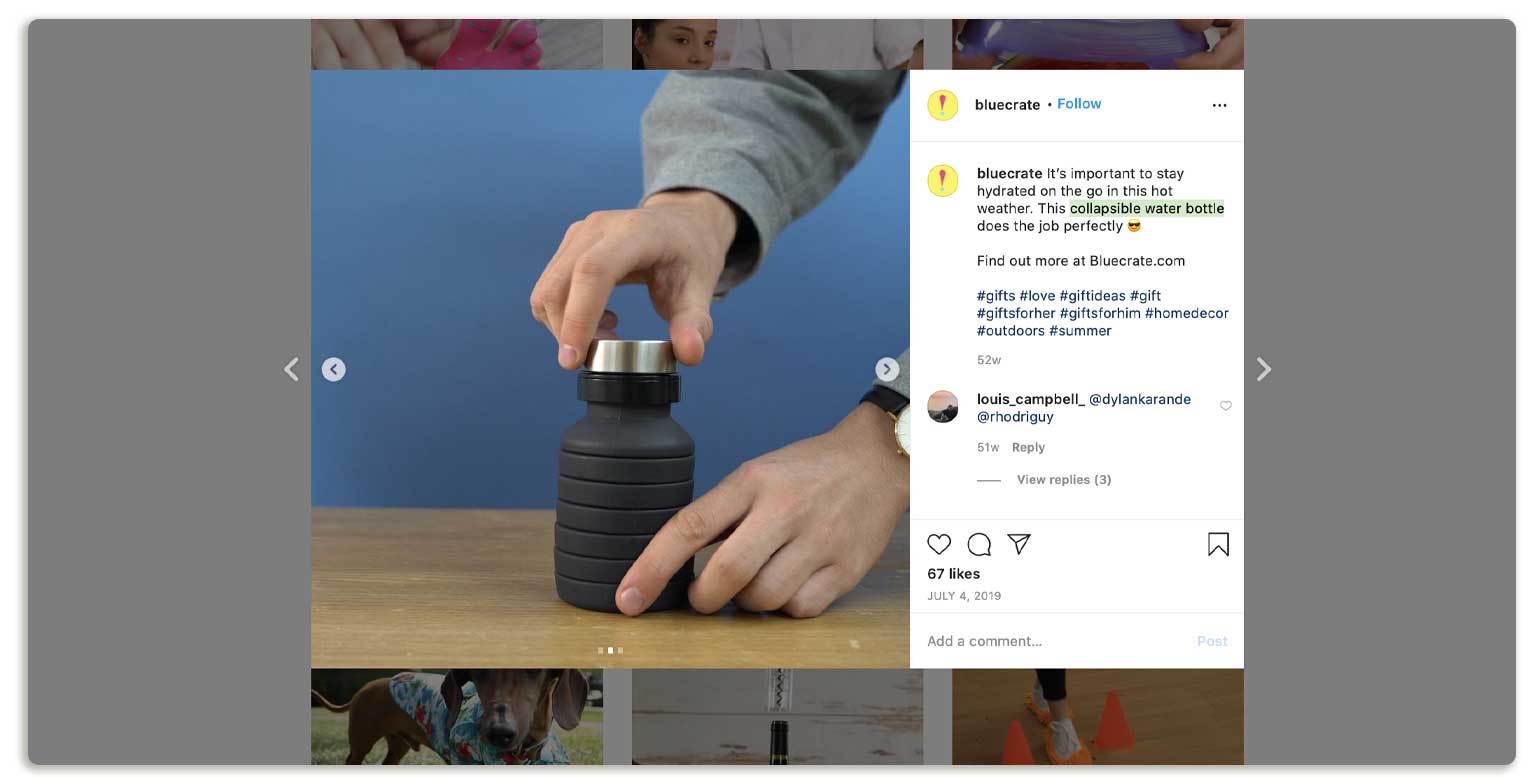 Each time your store gets an order, the dropshipping company ships it directly to the customer. This effectively removes the responsibility of tracking inventory, monitoring orders, packaging, and shipping orders.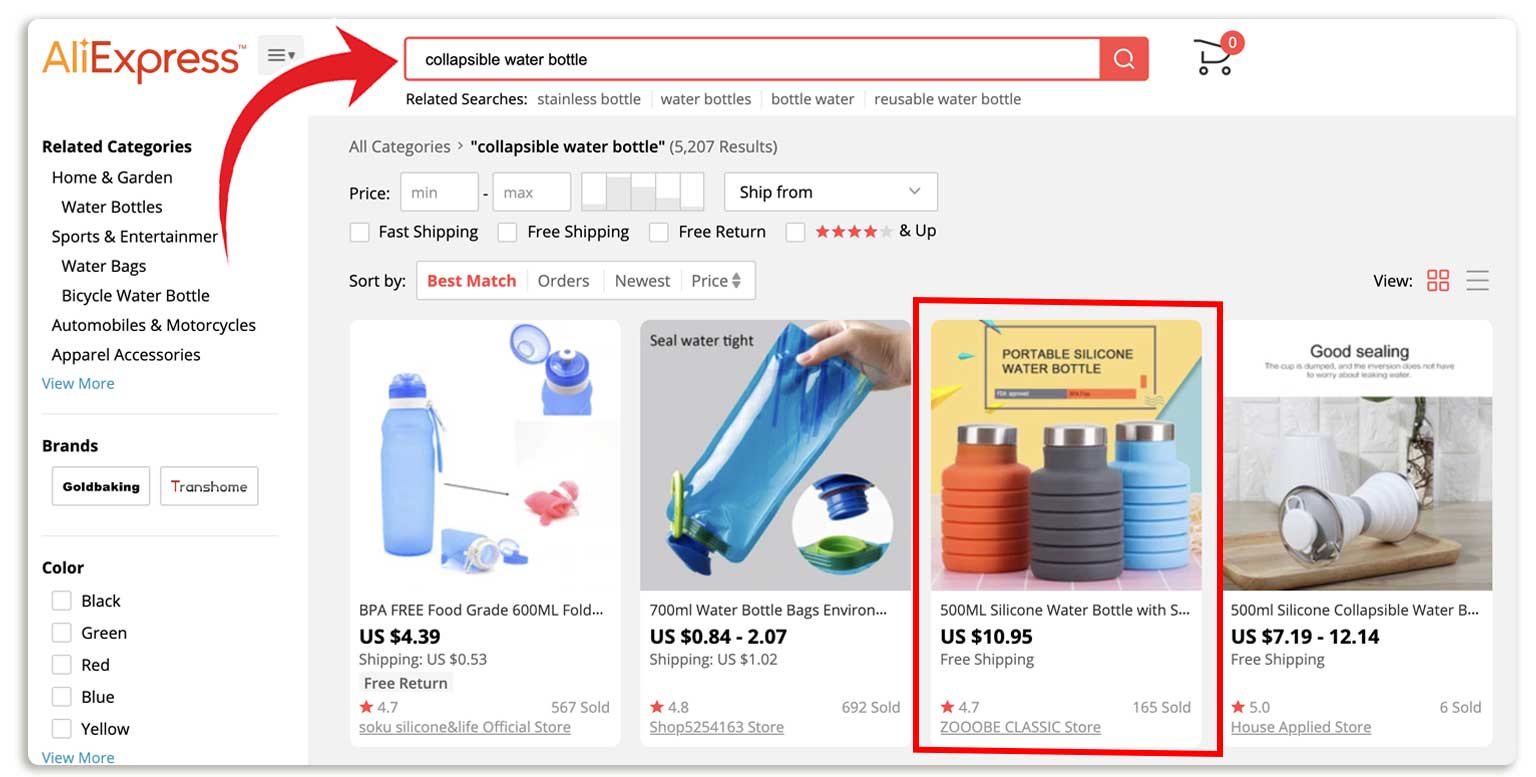 Once you find the item to promote you can use a site like AliExpress.com to sources your products.
pros and cons of drop shipping
As with any business endeavor, there are pros and cons. The best parts about drop shipping are what I just went over. The hassle of inventory and shipping is off the table. 
You can also develop your product very quickly. Unlike building a product from scratch, most drop shipping companies have pre-made templates that you simply place your design on. All you have to worry about is creating a design for your products. 
Now, the cons of drop shipping are that you are limited in the products you can sell. Your products won't be super unique since other brands are using the same products for their brand. That means you're encountering more competition to make your products stand out. 
That being said, if you want to know how to make money from Instagram, drops shipping is a smart way to go. All it takes is a popular design to get your dropshipping business up and going.
6. Showcase freelance work
For freelance workers of any kind, Instagram is a free way to showcase your portfolio and find clients. This is especially true for those of you in design fields. If you can portray your work in a compelling picture, you should absolutely be using Instagram as a professional tool to network and show what you can do. 
If you plan to use Instagram in this fashion, make sure to put your contact information in your bio. I also recommend converting your account into a business account. This allows you to link your Instagram account to a business account on Facebook. You'll have a dedicated contact button right on your Instagram page along with access to helpful analytics. 
A great example of this is @lenaillust. Lena Gaik is an illustrator with 17k followers who showcases her graphic design work on Instagram. Her Instagram bio includes a handy email link and directions to DM or emails her if you're interested in hiring her.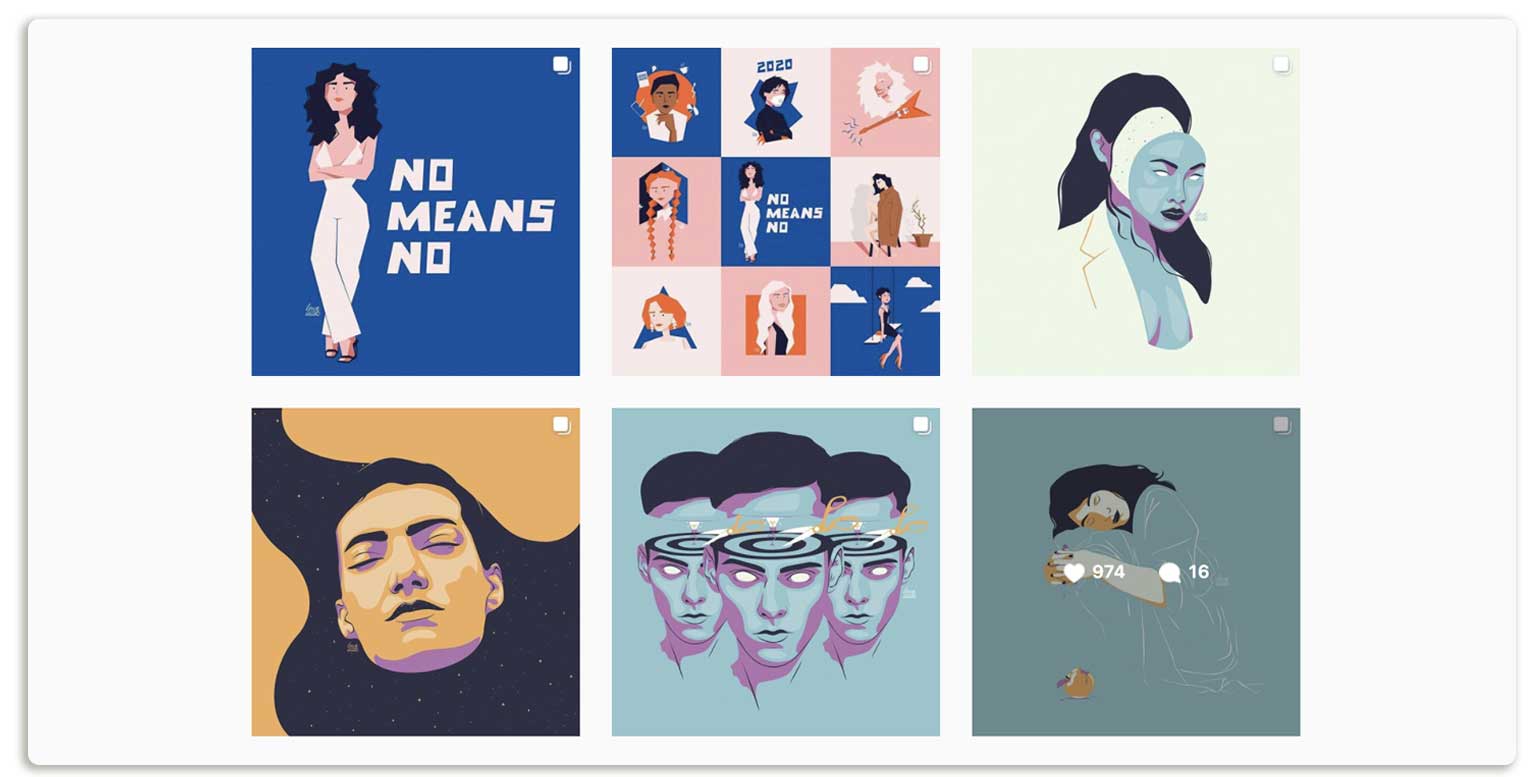 (Example IG: @lenaillust)
She also has a huge selection of artwork posted so that potential employers can get a good feel for what her work is like. This account is a great example of how you can use social media platforms to find clients as a freelancer. Simply having an Instagram page dedicated to your work is an easy way to show your portfolio to any potential client.
7. Promote your blog
If you've visited my website before, you know that I'm all about the power of the blog. Blogging has so many benefits to anyone who is trying to make money online. These benefits can extend to Instagram if you use your platform to promote your blog. In this case, you should think of Instagram as a conduit to your monetized blog.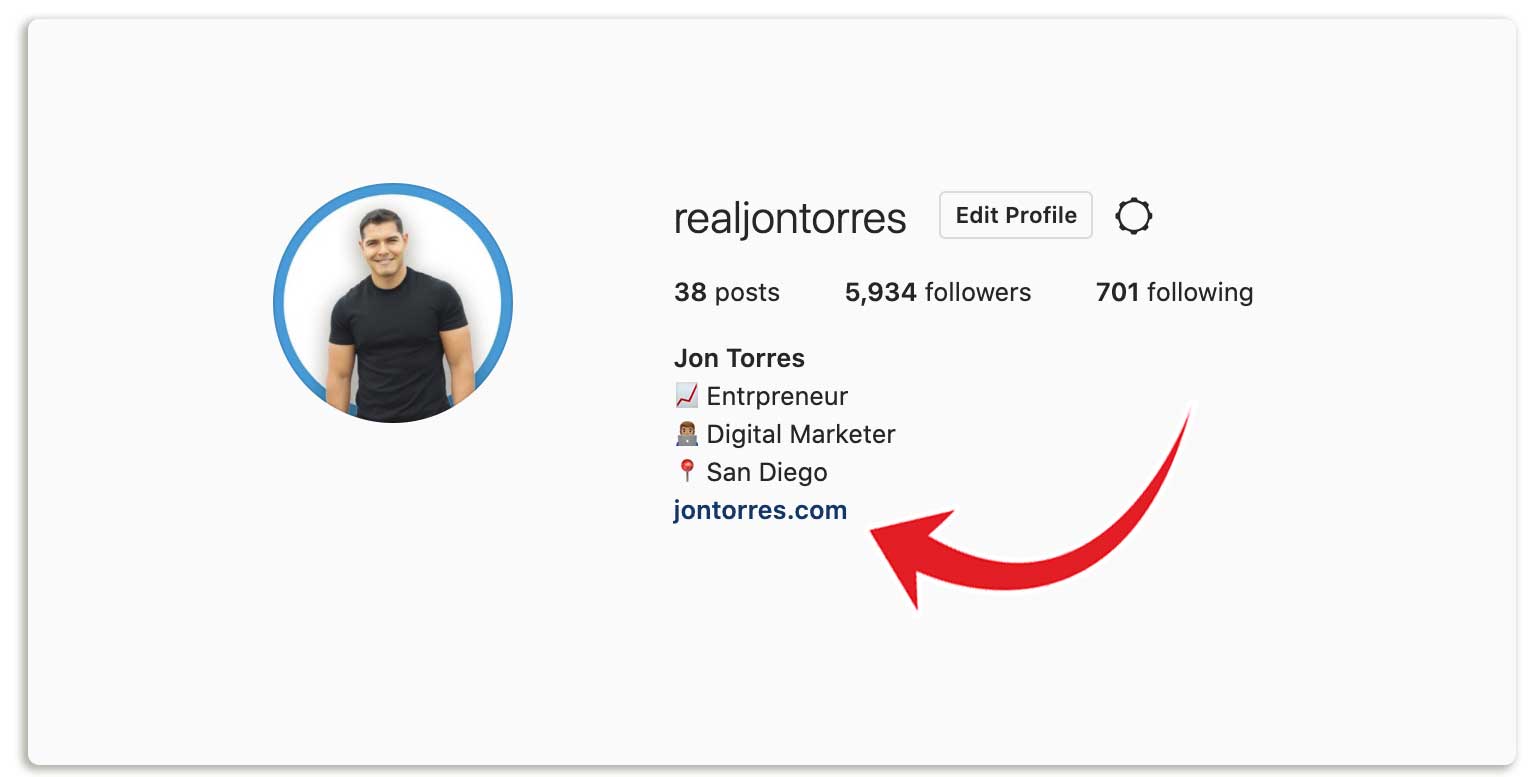 In case you're not totally convinced that a blog is right for you, let's talk about the benefits. The most obvious benefit of running a blog is that you can use Google SEO to gain organic traffic. What does that mean? To put it simply, SEO allows you to optimize your blog according to the factors that Google deems most important. 
This includes a whole slew of ranking factors including backlinks, topical authority, keywords, and more. By optimizing your blog with these factors, you put yourself in a position to rank high on a Google search engine results page. 
That means, people who are searching with particular keywords, are going to see your blog post. As you can imagine, harnessing this kind of traffic means more quality leads and conversions on your site. Having a blog also allows you to build your credibility in your field by showcasing your expertise and providing valuable knowledge. 
How to promote with Instagram 
Okay, so now you're probably asking where Instagram comes in to play. There's no doubt that blogging can bring valuable benefits to your brand and as great as SEO is, it never hurts to pad your strategy. 
That's where Instagram comes in. Social media platforms are a great way to expand your audience and direct more quality traffic to your blog. I say quality traffic because the type of people visiting your blog has everything to do with making conversions. 
Ideally, instead of just gaining an audience of random people, you want visitors who are genuinely interested in whatever it is your selling. The great thing about promoting your blog on Instagram is that you've already built a following who loves your content. That means they're highly likely to visit your blog regularly. 
To promote your blog, all you have to do is create a dedicated Instagram post every time you publish something new on your blog.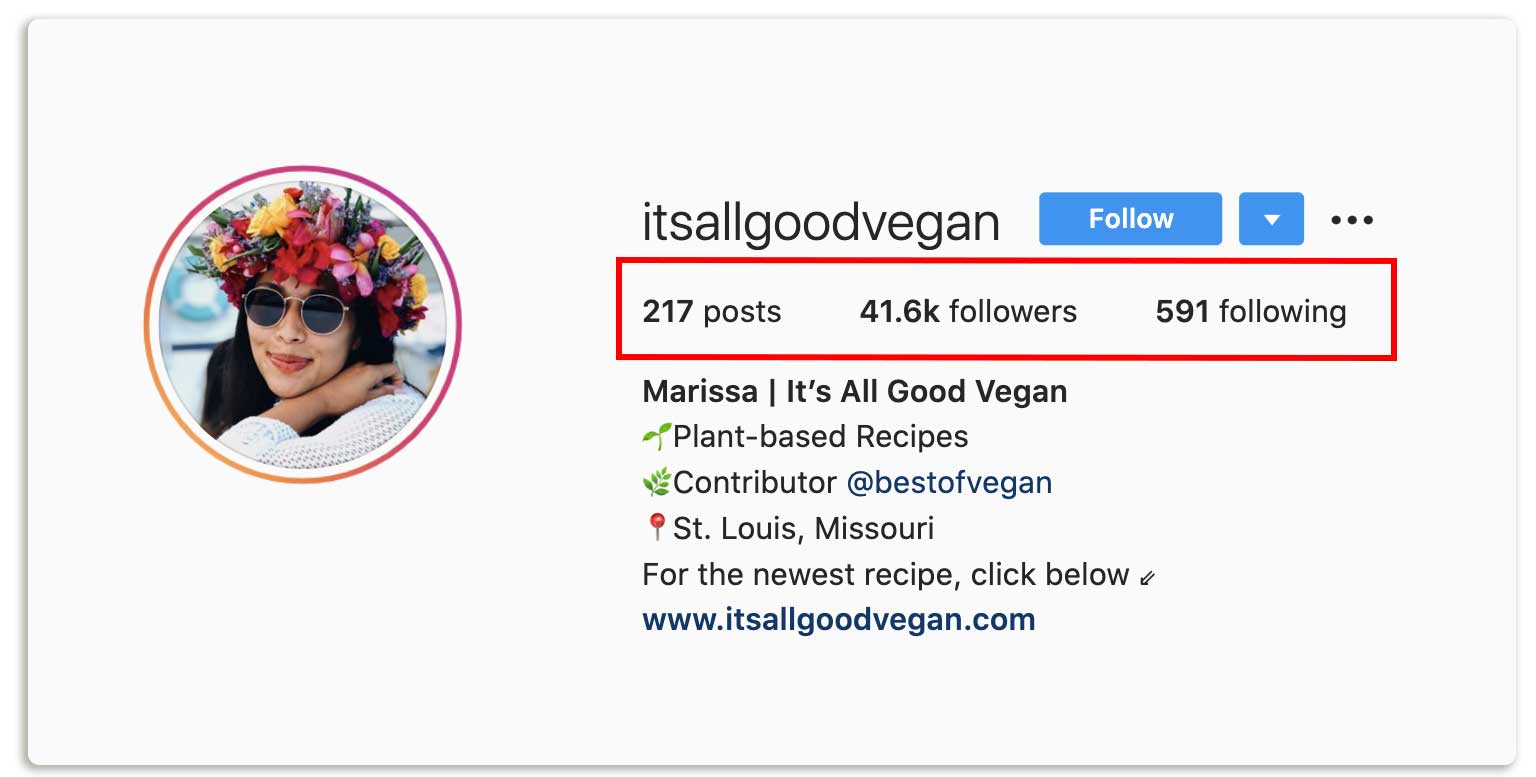 (Example IG account @itsallgoodvegan)
A great example of this is from @itsallgoodvegan.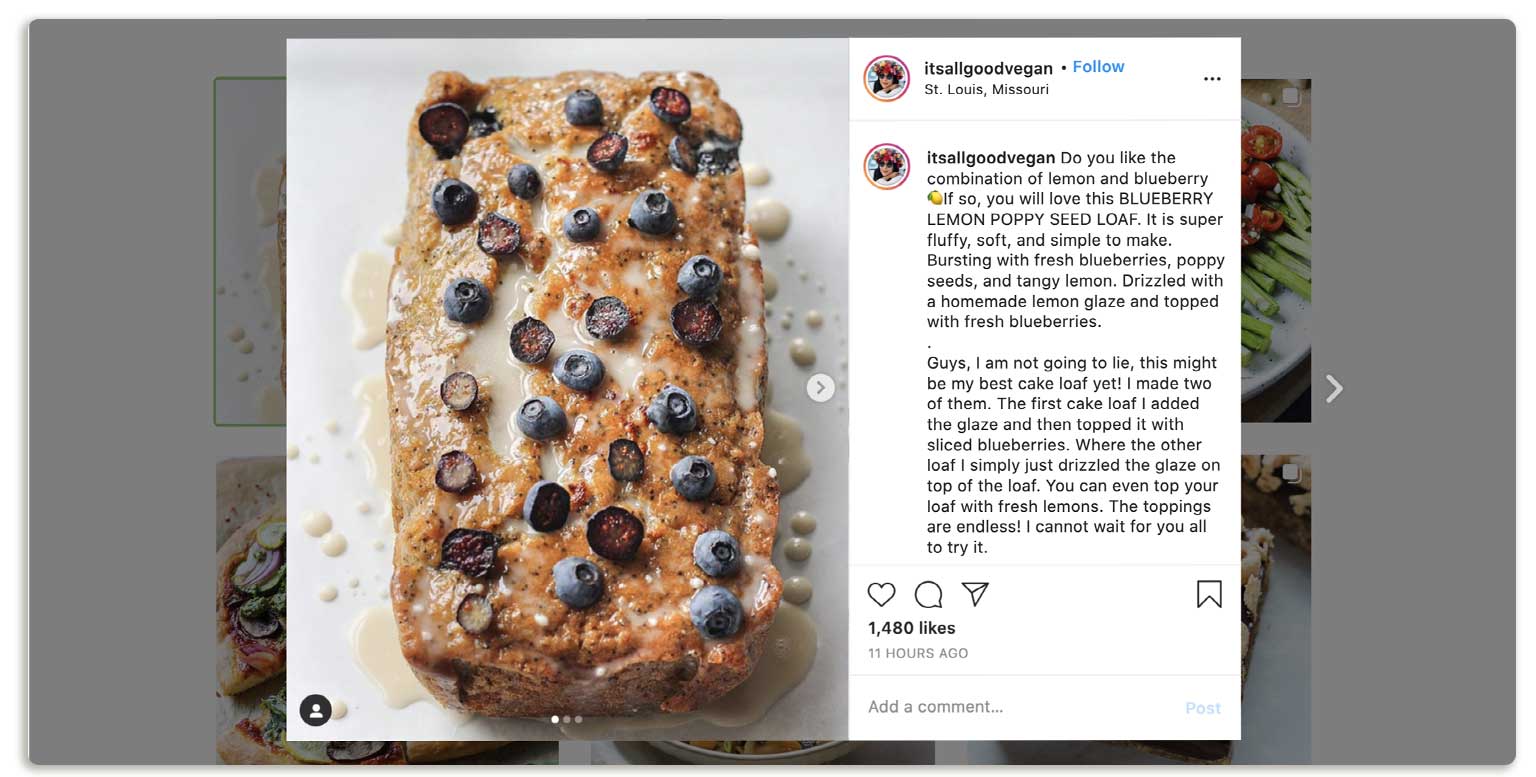 (Example IG account @itsallgoodvegan)
This account has 43K followers and posts content dedicated to vegan recipes. If you scroll through their feed, you'll notice each post is directed at a recipe that's posted on their blog. 
If you want to learn more about blogging check out my posts about how to start a blog and make money.
8. Sell your images
At the end of the day, Instagram is a photo-sharing app. If you have skills related to visual arts, Instagram should be your bread and butter. If you post your photography, graphic design, fine art, or illustrations, you should be selling your images to your followers. 
There are a few ways you can do this. The most traditional way is to sell prints. People who are interested in buying unique artwork will be interested in purchasing prints for their homes and offices. If this is the way you want to go, you'll want to create a website that is a dedicated storefront for your prints. 
You can use an option like Shopify, where you can create an online store. Shopify makes it super easy to build an online storefront specifically for selling images. If you're a fine artist or a photographer, you can also sell original pieces for a higher price than prints. 
You can also create an Etsy shop to sell your art as prints, and products such as phone cases, stickers, and home decor products. 
Now, the other way you can sell your images is by selling digital art. This is a popular option for graphic designers. For example, you can create images specially for mobile phone wallpapers, and sell them on your online store. You can also sell vector art packs of your designs.
9. Social media marketing
Last but not least, no discussion about social media platforms is complete without mentioning social media marketing. If you've successfully done any of the options I've outlined above, chances are you're pretty good at running an Instagram account. 
Having above-average skills in social media marketing is actually a service you can sell. Successful Instagram accounts are your portfolio in this arena. If you've got a few of those under your belt, why not offer your services to businesses who need help growing? 
As you can see, every single business on Instagram relies on a solid social media marketing strategy. The fact of the matter is that not every business wants to deal with it on their own. Many businesses are willing to hire an expert to take care of the hard work that comes with running an Instagram account, and that's where you come in.  
Of course, if you're already a social media marketer, you should absolutely use Instagram as a way to promote your services. Take a look at @davetalas. This social media marketer has a popular Instagram account where he gives marketing advice and promotes his own services. 
Final thoughts
That's a wrap, folks. As you can see, there are quite a few methods to make money using Instagram. If you want to know how to make money on Instagram, these methods are a great place to start.  
There's no doubt that Instagram is a powerful tool for anyone who is trying to grow their business. Whether you're working as an affiliate marketer, making paid posts, or selling your own product or service, Instagram is a must-have for anyone.  
Be sure to solidify your social media strategy and you're on the right path to earning an income with Instagram.